We've recently rolled out a couple of new features that many of our Jatheon Cloud customers have been eager to see. Today we're presenting three feature updates that will significantly improve email management for both end users and account administrators.
Filtering by Tag in Simple and Advanced Search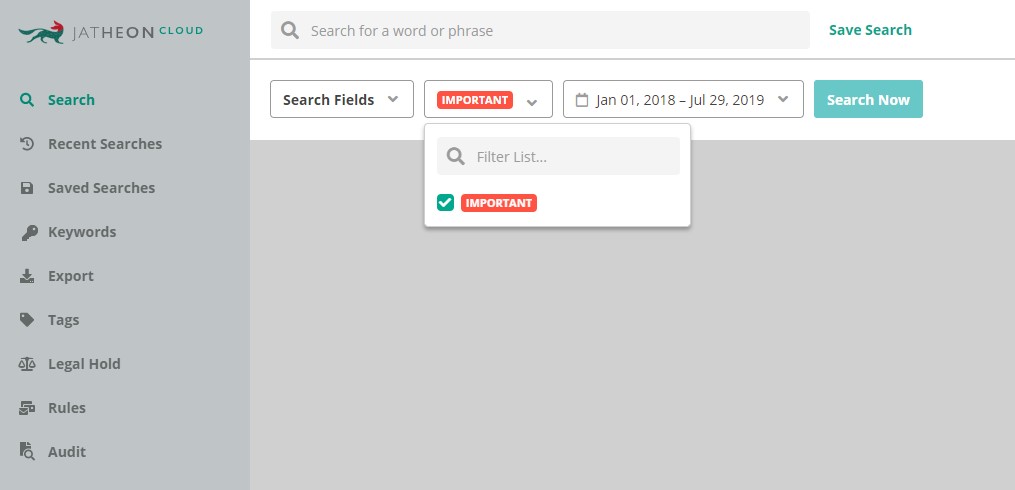 With this Simple and Advanced Search enhancement, we wanted to give all Jatheon Cloud users an incredibly efficient and simple way to search emails by tags they had previously created as labels.
To filter emails by tag, simply choose the tag in the search criteria and select the dates to limit the time frame. If you choose more than a single tag, the platform will use the "AND" criterion and search for emails containing both tags.
In Advanced Search, various combinations are possible because of the existence of search blocks and the AND/OR logic. Depending on how you structure your search, you can easily find emails containing one or more tags.
This feature enhancement will allow end users to locate emails tagged with personal tags in a few clicks. For compliance officers, finding emails under litigation hold is now much more straightforward, as they only need to search for the legal hold tag name.
Export to CSV in the Audit Section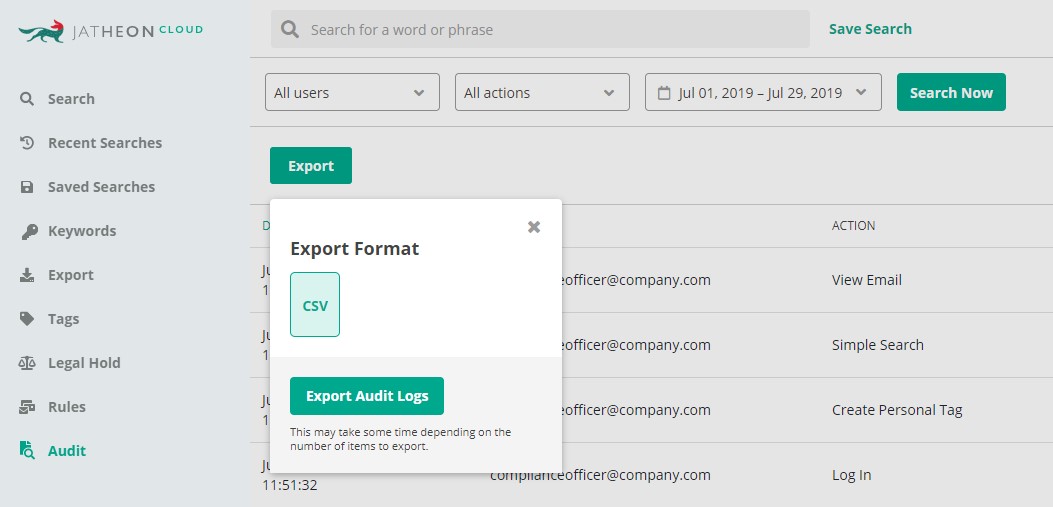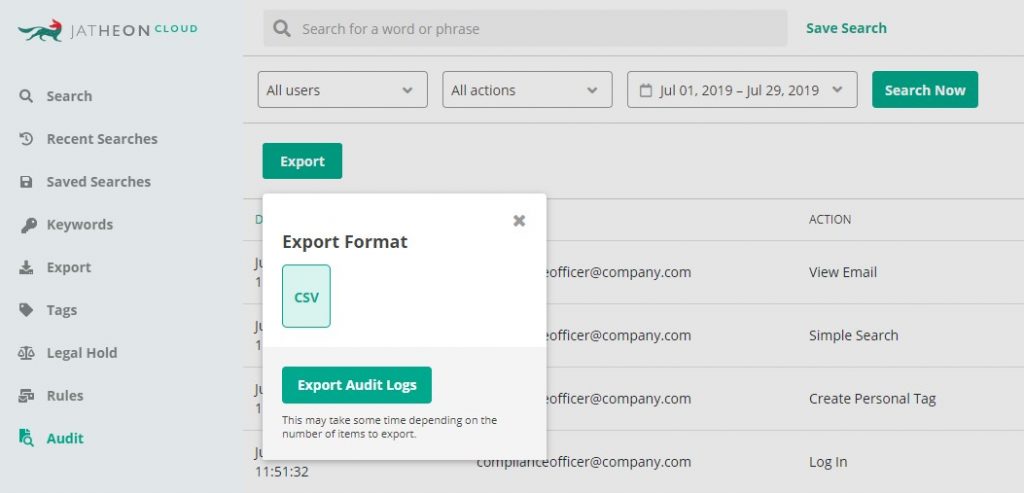 Jatheon's Cloud enables account admins and compliance officers to perform audits. The audit feature allows them to monitor user activities and prevent potential data tampering by offering a read-only log which is used to track activities on the archiving platform.
The Audit Section has been updated and it is now possible to export the audit log to CSV format. We added this option to provide even more assistance to compliance officers.
As the Jatheon Cloud platform itself only allows you to view 10, 25 or 50 logs (based on your preferences), with the CSV format, it's possible to view more logs at once. Moreover, once the logs are exported to CSV, it is much easier for compliance officers to edit, organize and manipulate the logs.
Keyword List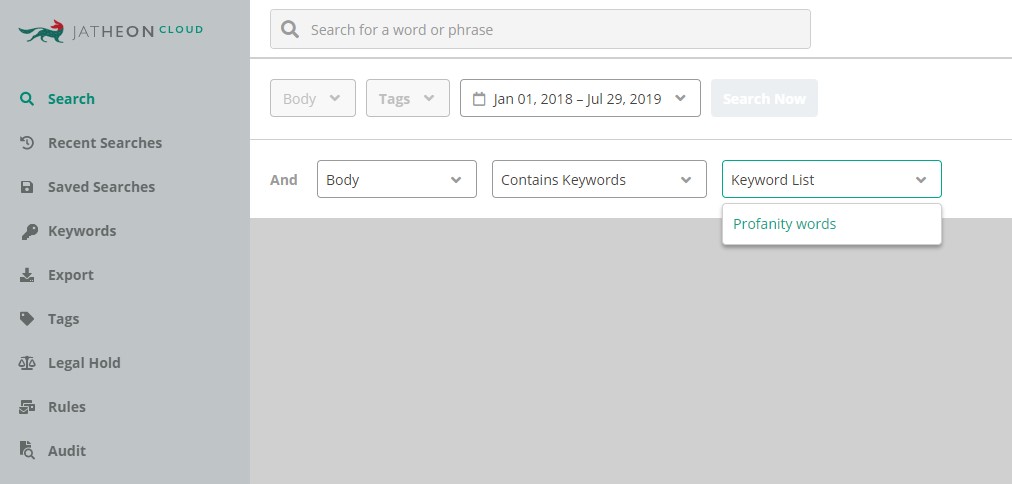 Another recently released feature is the keyword list – a handy option that lets all users (end users, admins and COs) add a certain number of comma-separated keywords to a list, name the list and then use it as part of the search criteria when conducting searches. The platform will then search the selected emails for any of the keywords specified in the list.
This option can be used when selecting most of the search fields, namely From, To, CC,
BCC, Recipients, Mailbox (From, To, CC, BCC), Subject, Body, Message and Attachment. The search criteria that can be used are Contains Keywords or Doesn't Contain Keywords.
Not a Jatheon Cloud user yet? Book a 30-minute demo or learn more about the product.
If you're a Jatheon Cloud customer and have an idea for improvement, send us a message and we'll let our development team know.