Jatheon is a team of
archiving pioneers

.
Proven leadership, cutting-edge innovation, and world class support since 2004.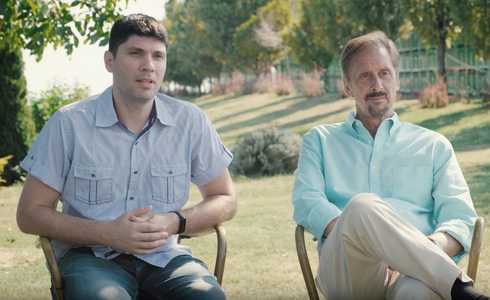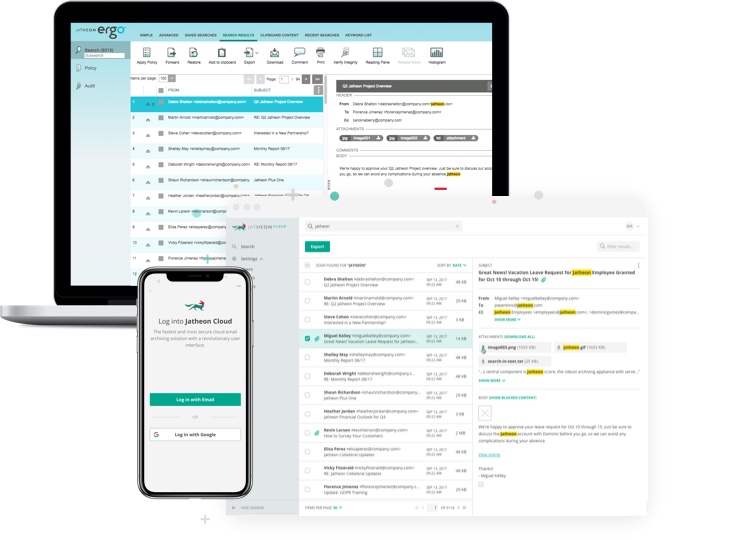 Turn data into assets, not a liability.
For two decades, Jatheon has relentlessly focused on delivering an all-in-one archive solution that supports the widest array of use cases, content types and deployment options.
With analyst validation from Gartner, Radicati and InfoTech, Jatheon achieves 100% customer retention and is consistently ranked among the highest recommended archive solutions on the market. (Gartner Peer Insights)
Jatheon in the Press
"We have been with Jatheon for 9 years. Their email archiving and compliance line are excellent and their customer service is fantastic."
IT Director in Healthcare & BioTech
"The product works very well and the support is excellent. It is easy to deploy and use. We have a few of these features in another service we have, but that provider is nowhere as easy to use as this product."
IT Director from the Education Industry
Check out what our customers have to say on top-rated independent product review websites
What our clients say about us
Jatheon is one of the best kept secrets in the email archiving world. Their advanced search is incredible. It's easy to create a complex search using many email parameters. I can create searches and download results in minutes.
Toms River,
Regional School District
Export is extremely easy and efficient compared to other solutions I've worked with. The export task gets everything done in no time. It's also very competitively priced.
Shaun Tuttle,
Marsico Capital Management LLC
Simple, easy to use, no hassle. Great support. Price is good. Hopefully in the future we will subscribe to the additional features that are available. Been using it for years.
Southwestern Oregon Community College
The support I receive from Jatheon is great. The monitoring part is the best because it allows me to focus on other duties and they let me know when there's an issue. Thanks for everything you do!
Massillon City School District
What prompted us to find an email archiving solution was a legal issue – we couldn't provide the emails that the lawyers needed. After a recommendation from a third party, we went with Jatheon and haven't looked back since. Then we had another legal request and were able to supply all the emails in only 10 minutes. I would recommend this product in a minute.
DELCORA
Leadership Team
As a fully remote transatlantic team that has a single mission—to bring companies across the globe premium compliance, eDiscovery and governance solutions, we're guided by the same values—client focus, initiative, accountability and communication.
Marko Dinic

CEO

Jeff Marlow

Chief Revenue Officer

Steven Tobolar

Head of Support

Vlad Vulic

Head of Customer Success

Donna Buisic

Chief People Officer
Jatheon Values
These are the four values that drive everything we do.
Customers first
A job well done brings us together. Our mission is to deliver top quality archiving products and services to our customers and so we go the extra mile to provide innovative, proactive, and timely responses to our customers' needs.
We own what we do
In a remote, flexible working environment that Jatheon promotes, everyone excels by having full ownership in their field. We each hold ourselves accountable to take full responsibility for what we do and show resourcefulness when delivering results.
We act, not react
We believe that everyone is an innovator who can make an impact. At Jatheon, we work to show initiative, think proactively, embrace and drive change and always seek to provide assistance wherever and however we can.
We tell it like it is
We cultivate an atmosphere of honesty, openness and team spirit through active involvement and collaboration. At Jatheon, we advocate and expect cooperation and believe that honest communication is vital in order to align efforts and reach our goals.
Would you like to know more about how information archiving helps with eDiscovery and compliance in your industry?
Get in touch and we will organize a personal 1-1 tour of our solutions and answer your questions.