Meet Jatheon
We create communication data archiving and
social media monitoring solutions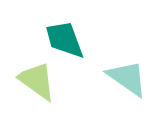 We help our clients properly and securely store, index, and manage their communication data in a single repository. Having access to past communication data (incdluding emails, instant messages and social media posts) is critical for regulatory compliance, business productivity and reputation management, among other needs.
We meet a wide range of functional and compliance requirements across multiple industries and markets. Our clients include businesses, government agencies, educational, financial and healthcare institutions.
How do we help our clients?
Jatheon solutions enable companies to conduct language, pattern and role specific searches simultaneously across multiple content sources and receive results in seconds.
Regardless of the level of complexity of their business, our clients can find the data they need whenever they need it, so that their digital communication data is an asset and not a liability.
How is Jatheon different?
Our solutions offer an unmatched level of comprehensive protection and personalization that meet a wide spectrum of needs. Jatheon addresses immediate and major concerns while also improving server load and IT staffing time.
Our system includes software, specialized hardware and support systems, including 24/7 monitoring and technical support and free-of-charge hardware replacements every four years to ensure the optimum operation of your business.
What our clients say about us

Very impressed with the speed and ease of setup and
the level of support
from Jatheon in getting it all running.

Lowe Corporation Ltd.
Hardware & Software
Monitoring
Schedule a Personal Demo
Look inside Jatheon and see how it can help you manage corporate email and messaging data. Leave us your contact details and we'll get in touch and show you around.