Data Archiving Solutions

for Education
The lowest price in the industry with more features and efficiency
Gartner-approved cloud and on-premise systems
FREE migration from current and legacy systems
Full FERPA, FOIA and ediscovery feature set
ONE OF THE TOP RATED DATA ARCHIVING PRODUCTS ON INDEPENDENT WEBSITES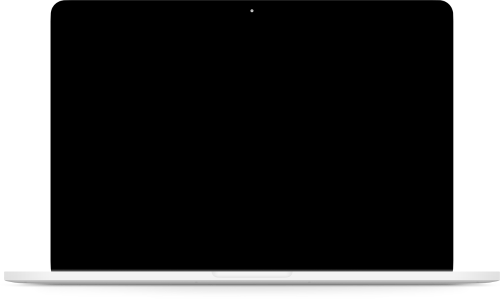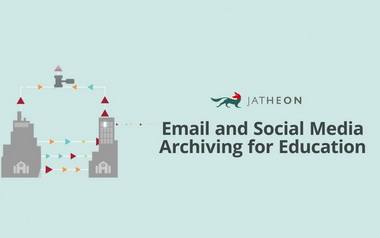 Checklist
Rein in your everyday electronic communication
Archiving Solutions for Education: Social Media, SMS, MS Teams & Email Archiving
Respond to open data requests faster
Reduce the time and cost of responding to FOIA requests with blazing fast advanced search, bulk export, PII redaction and direct export to PDF.
Cut FERPA, FRCP and GLBA compliance costs
Get enterprise level functionality to meet all FRCP, FERPA, HEOA, GLBA and other regulatory requirements and prevent liability issues for your school.
Monitor conversations for policy violations
Use data archiving to monitor employee and student communication for policy violations, and get insight for all departments.
Automate the archiving process
A fully automated archiving process will eliminate human error, improve productivity, save time and keep your IT staff happy when a request comes in.
Optimize ediscovery searches
Be fully prepared for litigation with powerful search and audit trail capabilities and eliminate extensive searches to recover information from multiple sources.
Improve backup and data protection
On-premise and AWS-based data archiving will help you modernize your electronic records management, replace error-prone backup methods, prevent data loss, and reduce the costs of data protection.
If you'd like to know more, we're happy to show you around.
A single data archiving solution for all use cases in the education industry
Email archiving
Jatheon's data archiving solutions integrate with all major email providers, and can be deployed as on-premise, virtual or AWS-based systems. Emails are indexed and archived together with attachments. Use up to 20+ Advanced Search criteria to narrow down your queries and search 1M+ email records in under 1 second. Export to EML, PST, or PDF. Set custom retention schedules and automatically delete emails once the retention periods expire.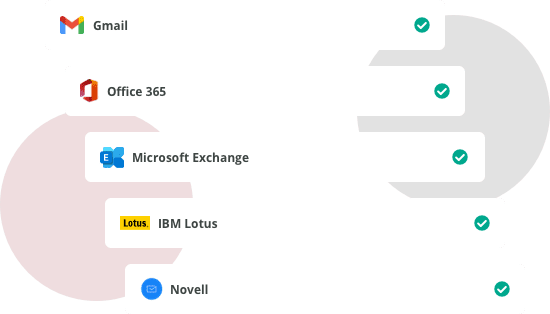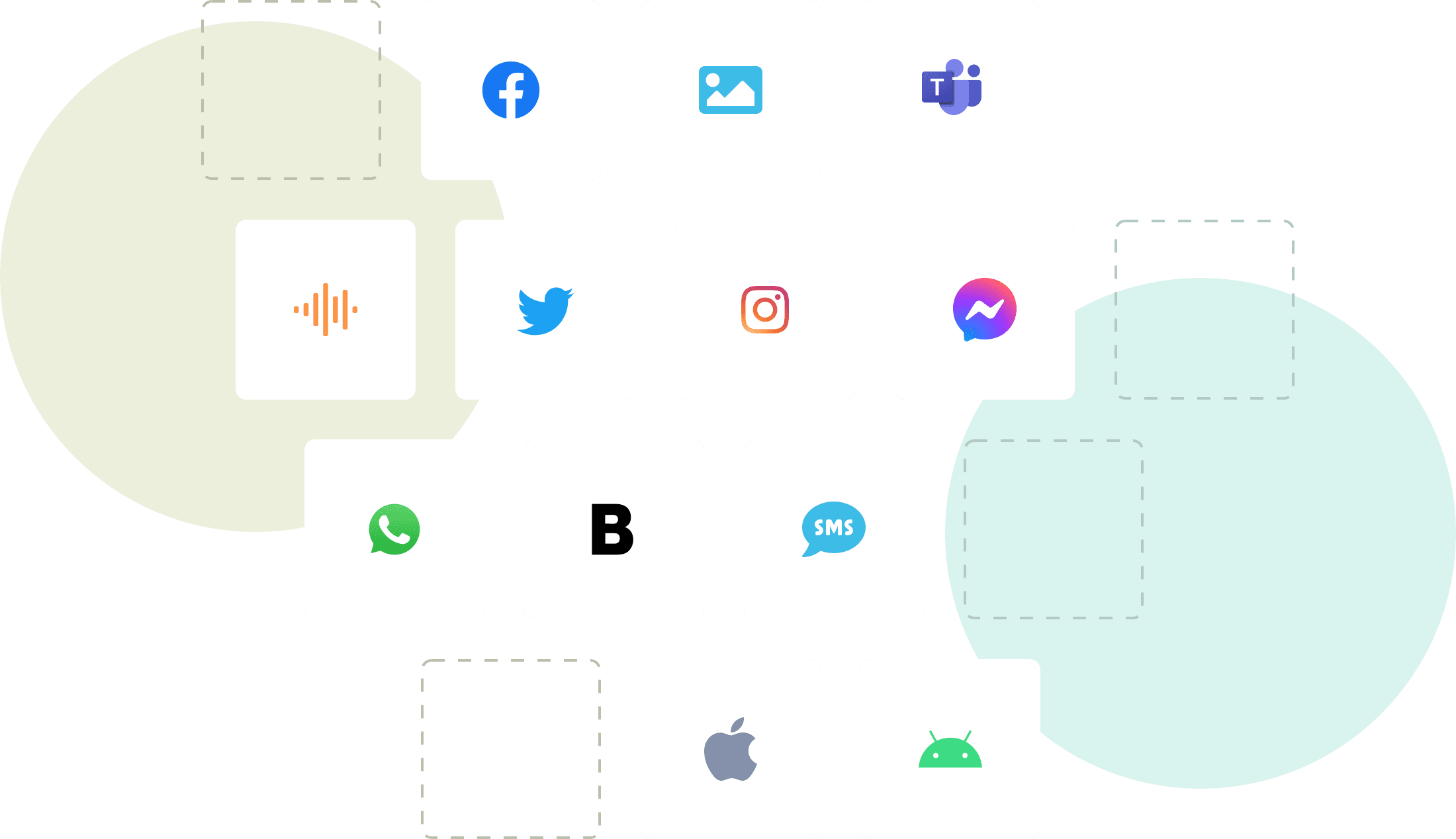 SMS, chat and social media archiving
New communication channels are used in schools today, especially post-pandemic. However, compliance laws view them exactly like email, as official records. With Jatheon, you can retain official pages from Facebook, Twitter, Instagram, capture content from chat and collaboration apps like MS Teams, Google Chat or WhatsApp, as well as text messages and voice calls. Everything is captured with full context and in evidentiary quality, including edits and deleted messages.
Built for the education sector
After 20 years in the archiving industry, some of our most valued customers are school districts, K-12 schools, and universities. From free, white-glove migration of legacy data and a cost-effective storage expansion model, all the way to 24/7 technical support and free hardware refresh, we earned the trust of 500+ educational institutions.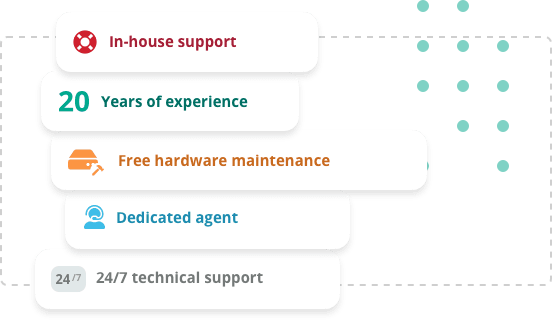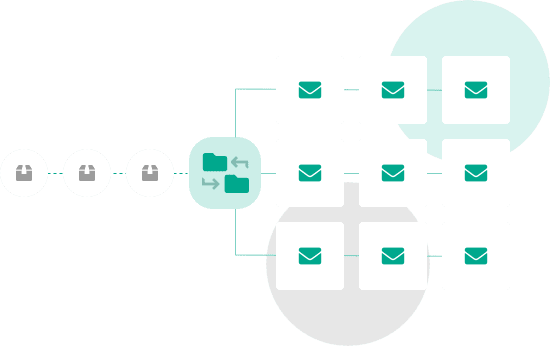 Seamless migration from other systems
Thanks to Jatheon's proprietary automated migration tool, we can transfer your current or legacy data from most competitor systems, minimizing hiccups and errors. Zero effort and minimal participation on your end, with 24/7 support by our team of engineers. No queuing – your legacy data is migrated while real-time archiving takes place.
On-premise, virtual and AWS cloud archiving
Free import of legacy EML and PST files
Free archiving of attachments and social media
No charge for student mailboxes
Sounds interesting? Contact us to get a 30-minute tour of our solutions.
Some of our greatest and most valued customers are educational institutions like yours.





Jatheon in the Press
"This product starts off the bat. You can search any topic and find it in 10 seconds. With a traditional system, it would take weeks just to restore the back-up."
Computer Dealer News

"Jatheon is one of the few archiving vendors whose solutions get you that 'tick' in the compliance box as soon as possible. Easy to install and use, they come in sizes that fit all customers ‒ from small business to enterprise."
IT Security Specialists

Check out what our customers have to say on top-rated independent product review websites
What our clients say about us
Jatheon is one of the best kept secrets in the email archiving world. Their advanced search is incredible. It's easy to create a complex search using many email parameters. I can create searches and download results in minutes.
Toms River,
Regional School District
Export is extremely easy and efficient compared to other solutions I've worked with. The export task gets everything done in no time. It's also very competitively priced.
Shaun Tuttle,
Marsico Capital Management LLC
Simple, easy to use, no hassle. Great support. Price is good. Hopefully in the future we will subscribe to the additional features that are available. Been using it for years.
Southwestern Oregon Community College
The support I receive from Jatheon is great. The monitoring part is the best because it allows me to focus on other duties and they let me know when there's an issue. Thanks for everything you do!
Massillon City School District
What prompted us to find an email archiving solution was a legal issue – we couldn't provide the emails that the lawyers needed. After a recommendation from a third party, we went with Jatheon and haven't looked back since. Then we had another legal request and were able to supply all the emails in only 10 minutes. I would recommend this product in a minute.
DELCORA
Want to see all the features in action and learn how to optimize compliance and ediscovery?
Get in touch and we'll organize a 1-on-1 demo of our data archiving software and answer all your questions.
Stay up to date with the latest industry news
Visit our Content Hub for 50+ materials – ebooks, white papers, infographics, webinars and case studies.