Archiving is no longer
only about email.
Retain social media and improve compliance with Jatheon CTRL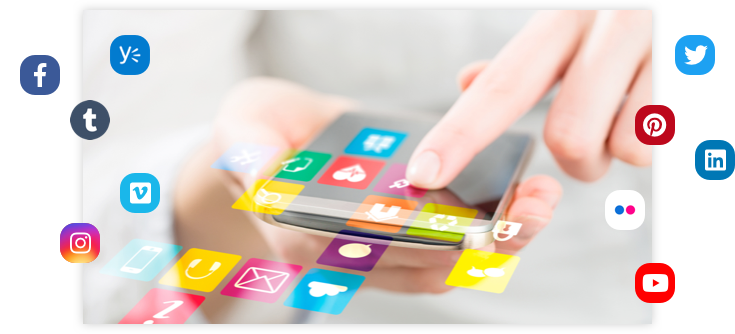 Why social media archiving matters
Social media, internal and external, is an explosive and successful business resource with a wide variety of applications. However, companies need complete insight into social media in order to prevent the sharing of sensitive, proprietary information or posts that can negatively affect their brand and reputation.
Information exchanged on social media now constitutes a valid business record and needs to be retained for compliance and information management purposes. Companies using these channels in professional capacity have to consider archiving their social media accounts as part of a comprehensive risk management, compliance and information governance strategy.
Why archive social media with Jatheon
Easy Activation and Custom Fit
Thanks to the modular design of our archiving solution, you can simply add the social media archiving functionality to Jatheon's email archiving software and be up and running in less than a day. The versatility of our solution allows organizations to customize various aspects of the archiving process and enables access to all enterprise information from a single interface. We offer archiving support for all major social media, regardless of the network or the device you're using.
Complete Compliance Strategy
Organizations in regulated industries and beyond now need to follow various compliance laws and strict federal, state and industry regulations governing the retention of digital information, including social media. Jatheon's social media compliance and archiving tools keep your company in line with all legal and regulatory requirements.
Social Media Governance
The many risks of social media communication include the leakage of confidential data, discrimination or fraud. Our solution is designed to prevent unauthorized access and allows you to specify keywords to get alerts and detect messages that require further review. This empowers your management to get a deeper understanding of employee relationships and prevent workplace harassment and misconduct before it becomes bad reputation.
Secure and Reliable
Famous for its search and retrieval options, our compliance software lets you capture, store, access and manage your entire online communication at a single source. Get instant search results and improve your governance efforts using a tried-and-tested solution that boasts efficiency, reliability and superior performance.
Prepare for Litigation
If your organization becomes implicated in a lawsuit, federal agencies, courts or attorneys might request electronically stored information relevant to the case. Ensure that your social media records are stored in a tamper-proof format, that they're time-stamped and readily available. With Jatheon CTRL, you'll avoid evidence spoliation charges, colossal fines, tarnished reputation and scandals.
24/7 Monitoring and Support
Our 24/7 remote monitoring delivers system status and performance data to our technical team for a fast, proactive response to any issue. Jatheon's support engineers will assist you with setup and ingestion of legacy data, provide training and documentation and help you with any problems you encounter along the way.
Learn more about our social media and mobile archiving add-on ‒ Jatheon CTRL
The social media you can archive and monitor with Jatheon


Facebook

Twitter

Instagram

LinkedIn

Google+

Youtube

Tumblr

Pinterest

Workplace

Vimeo

Flickr

Yammer
What our clients say about us

Very responsive to the request. Support did a great job with a series of followed questions and helped me understand how it all works. Thanks.

Support was great. Followed up in a timely manner and stuck with the case until resolved.
Great service and support! Thank you, Jatheon!
Blumenfeld Development Group