Complete and Secure Social Media Archiving Solution
Don't let your social media channels get out of control.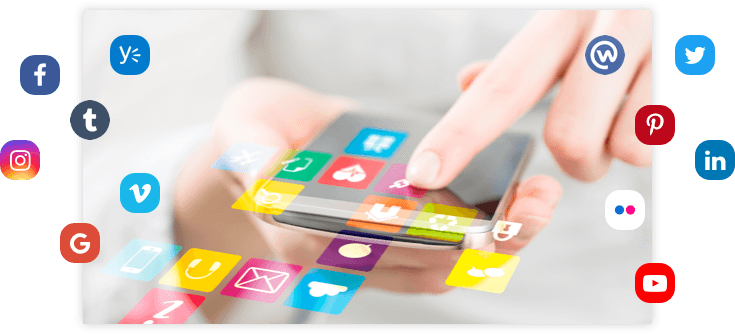 On-demand Webinar
March 2018
Why does social media archiving matter?
Social media, internal and external, is an explosive and successful business resource with a wide variety of applications. However, for highly regulated industries like finance, government, education or healthcare, social media can be a legal minefield. This is because all corporate activity, including posts, comments, tweets, photos or direct messages must now be archived and made retrievable for future reference or litigation purposes.
Jatheon CTRL, smoothly integrated into our email archiving solution, captures and retains social media content, which makes it a vital component of a complete social media monitoring, compliance and risk management strategy.
What you get with Jatheon
Complete Archiving & Indexing
Jatheon captures and archives social media content through a variety of capture methods, from proxy-based to endpoint capture, placing an emphasis on retention.
Increased Security
Our solution stops unauthorized access and limits liability through access controls, rogue account identification, identity management and disclaimers.
Control & Supervision
Our pattern-matching technology stops rogue posts, while alerts and reports indicate where the stopped posts originated. Supervisory measures allow embargoes on messages that contain time-sensitive data or words and patterns that require further review.
No More Manual Monitoring
A fully automated social media monitoring process removes the need for manual monitoring by IT staff.
More Storage Space & Lower Costs
Jatheon's deduplication and compression processes significantly reduce server storage needs and costs.
24/7 Monitoring & Support
Our real-time, 24/7 remote monitoring delivers system status and performance data directly to our technical team, allowing for a fast, proactive response to any issue.
What social media channels you can archive and monitor with CTRL

Facebook

Twitter

Instagram

LinkedIn

Google+

Youtube

Tumblr

Pinterest

Workplace

Vimeo

Flickr

Yammer
What our clients say about us

Very responsive to the request. Support did a great job with a series of followed questions and helped me understand how it all works. Thanks.

Support was great. Followed up in a timely manner and stuck with the case until resolved.
Great service and support! Thank you, Jatheon!
Blumenfeld Development Group