Checklist
COVID-19 is impacting everyday school communication.
Archive Facebook, Twitter, Instagram, MS Teams and Bloomberg chat to stay compliant with social media regulations like FOIA, HIPAA, FINRA 10-06 and 11-39, NASD 130, SEC 17a(3) and 17a(4), FRCP, GDPR, MiFID II and others.
A complete data archiving solution for multiple types of communication data
Jatheon Cloud is an all-in-one data archiving and ediscovery software that can be customized to archive email, social media, IM and mobile records separately or in any combination you can think of.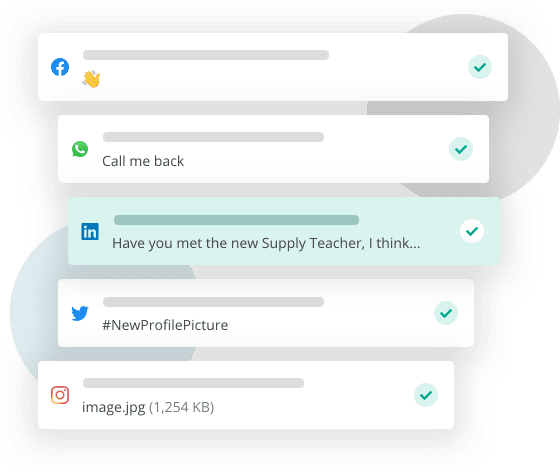 Meet social media compliance laws and improve Public Records requests
Social media is considered a public record in all US states, so sectors like Government and Education must be prepared to respond to FOIA and Sunshine Laws open data requests on time. In the financial services industry, FINRA and SEC rules 17a-3 and 17a-4 and NASD Rule 3110 specifically mandate social media retention. Since social media channels lack the native archiving capabilities necessary to meet the standards required by these laws, specialized software is the only tool that can ensure complete peace of mind and transparency.
Produce social media evidence for ediscovery
Jatheon's social media archiving software contains a feature set that allows your compliance and legal teams to respond to ediscovery requests and use it as an ediscovery solution. You'll be able to automate legal hold, view the complete activity trail and prove the data authenticity necessary in legal cases. Apart from near real-time capture with complete metadata, your social media content will be searchable using various criteria like date, people and topic. Easy export to HTML will allow you to handle legal issues with ease and efficiency.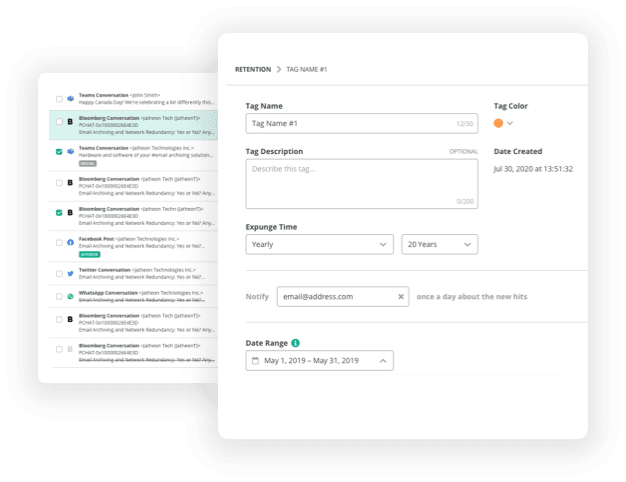 Monitor social media for policy violations
Social media archiving tools let you monitor your official social media channels – you'll be able to specify keywords to track and set up notifications and alerts to ensure that the way your employees and the public use social media is in line with your current social media policies and best practices. Proactive monitoring will prevent employee misconduct and give your HR, compliance and legal teams control, oversight and time to react if any inappropriate communication takes place.
Protect your brand and reputation while improving governance
Social media compliance software makes sure that social media can be used as a business resource while providing a safety net for organizations in regulated industries. Social media archiving will give you complete insight into your channels and help prevent the sharing of sensitive, proprietary information that can jeopardize your brand and reputation. This will also help establish control over your information and risk management, compliance and data governance.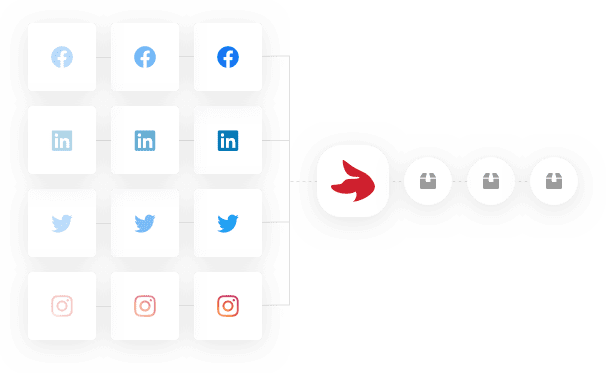 We're here to discuss your specific social media compliance and archiving needs.
Flexible options to meet your unique social media archiving needs
Jatheon's social media compliance software lets you archive only those channels you're using, while allowing you to add new ones at any point in time. It also allows you to centralize data retention by archiving social media alongside email, or do it separately using our standalone social media archiving software. Here's how it works.
Jatheon in the Press
"This product starts off the bat. You can search any topic and find it in 10 seconds. With a traditional system, it would take weeks just to restore the back-up."
Computer Dealer News

"Jatheon is one of the few archiving vendors whose solutions get you that 'tick' in the compliance box as soon as possible. Easy to install and use, they come in sizes that fit all customers ‒ from small business to enterprise."
IT Security Specialists

Check out what our customers have to say on top-rated independent product review websites
What our clients say about us
Jatheon is one of the best kept secrets in the email archiving world. Their advanced search is incredible. It's easy to create a complex search using many email parameters. I can create searches and download results in minutes.
Toms River,
Regional School District
Export is extremely easy and efficient compared to other solutions I've worked with. The export task gets everything done in no time. It's also very competitively priced.
Shaun Tuttle,
Marsico Capital Management LLC
Simple, easy to use, no hassle. Great support. Price is good. Hopefully in the future we will subscribe to the additional features that are available. Been using it for years.
Southwestern Oregon Community College
The support I receive from Jatheon is great. The monitoring part is the best because it allows me to focus on other duties and they let me know when there's an issue. Thanks for everything you do!
Massillon City School District
What prompted us to find an email archiving solution was a legal issue – we couldn't provide the emails that the lawyers needed. After a recommendation from a third party, we went with Jatheon and haven't looked back since. Then we had another legal request and were able to supply all the emails in only 10 minutes. I would recommend this product in a minute.
DELCORA
Take your social media archiving to the next level
Book a personalized tour of Jatheon's solutions to see how you can meet compliance standards and manage your social media more easily.
Leave us your contact details and we'll get in touch and show you around.
Stay up to date with the latest industry news
Visit our Content Hub for 50+ materials – ebooks, white papers, infographics, webinars and case studies.