Jatheon Webinars
Learn about data archiving best practices
with Jatheon's webinar series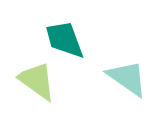 We help companies manage their digital communication data for optimal regulatory compliance and productivity. In addition to our products and solutions, we produce webinars on our areas of expertise to help you stay ahead of the data archiving curve.

Email Archiving Challenges And How to Respond
Presented by: Ivana Nikolic, Marketing Manager at Jatheon
July 27th at 2pm EST

Email Archiving and eDiscovery Webinar
Presented by: Ari Cheskes, Enterprise Account Manager at Jatheon
Thursdays at 2pm EST

What our clients say about us

The support was excellent. They understood exactly
what I was looking for and assisted me in learning how to create a more
effective search. Pleasure to deal with!

Dime Bank

What our clients say about us

Excellent service! Support was very professional
and they resolved the issue we had. Prompt and quick service.
We are very satisfied.

Palmerston North City Council

What our clients say about us

Everything went as expected. Very satisfied.

Village of Glen Ellyn