Powerful email archiving and eDiscovery solutions
The perfect email archive for smooth and efficient eDiscovery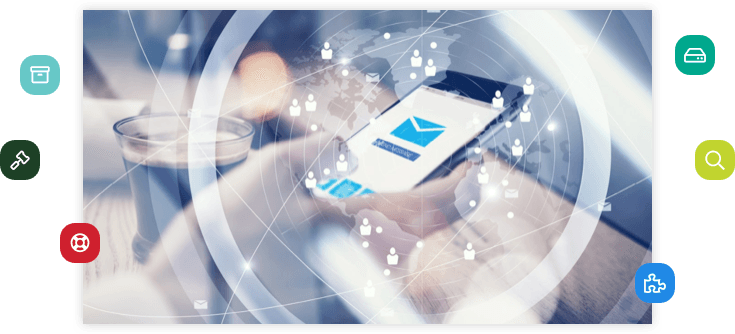 Why email archiving matters for eDiscovery
You need to be able to properly and securely access, store, index and manage email and other communication data like social media and mobile. When there's an external audit or a legal request, you need a solution that can comb through your electronic information and yield precise results fast.
We'll assist you in meeting a wide range of functional and eDiscovery requirements and help you produce results fast, no matter which industry or market you belong to. Our clients include businesses, government agencies, educational, financial and healthcare institutions.
What you get by archiving email with Jatheon?
Superior Search Functionality
The powerful and customizable search tools of our email archiving software allow quick access to your archived information when time matters the most. Jatheon's advanced search lets you customize your queries to find precise information in vast amounts of data, in record time.
Protect Critical Data
Retain email, social media, mobile calls and texts and make sure they're saved in a tamper-proof but easily searchable format. Our on-premise archiving solution has advanced long-term data protection and integrity verification capabilities, customizable access levels, audit trail, legal hold features and configurable retention policies.
Fulfill Audit Requests
There will be times when you'll have to resolve employee issues, client disputes or face audits and eDiscovery requests. With an archiving solution, your administrators won't waste time and resources trying to locate the necessary emails. Jatheon's advanced search lets you customize your queries to find precise information in vast amounts of data, in record time.
Flexible, Scalable and Expandable
Need to archive more? The modular design of our on-premise solution lets you add storage easily using our cost-effective expansion units. If you need to archive data other than email, you can add optional mobile and social media archiving functionalities based on your unique needs.
Reduce IT Costs
Jatheon's compression and deduplication processes minimize storage issues and reduce costs associated with long-term storage of email communications. Automating the archiving process saves time and resources and eliminates the need for establishing and maintaining internal systems.
24/7 Monitoring & Support
Our 24/7 remote monitoring delivers system status and performance data to our technical team for a fast, proactive response to any issue. Jatheon's support engineers will assist you with setup and ingestion of legacy data, provide training and documentation and help you with any problems you encounter along the way.
Compatible with all major email platforms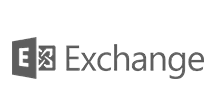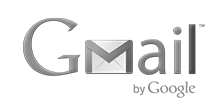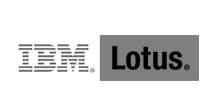 What our clients say about us

Excellent service. Thank you very much. Greatly appreciated!

The service I have received from Jatheon has always been top notch. Very accomodating with all our needs. Thanks and keep up the good work.
Massillon City School District

Jatheon support was extremely easy to work with and was very responsive during this engagement. GREAT job!!!