Some jobs are better than others.
Looking for work in a thriving industry? We're always hiring.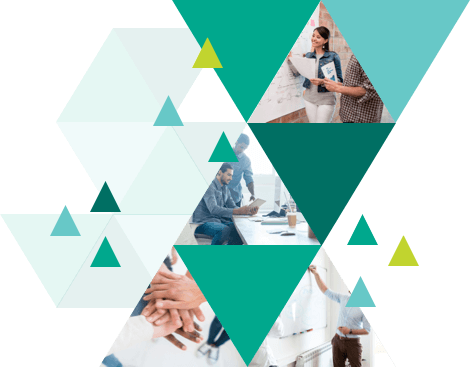 Who we are
We are a dynamic Toronto-based hardware and software development company working with email and other enterprise information archiving solutions for almost 15 years. Our clients are world-class organizations from various sectors in North America and Australia.
People who work at Jatheon like working here because we have created an environment based on responsibility and mutual respect that encourages creativity and achievement.
We aim to become leaders in information archiving, governance and eDiscovery. We're always looking for highly motivated team players who want to share in the commitment, responsibility, risk-taking and dedication required to achieve our vision ‒ to make Jatheon even better and have fun doing it!
Why Jatheon?
There are many reasons, but these are our favorite ones:
Learn, grow and excel in a thriving industry
Meet new, exciting challenges every day
Work with great people in a friendly and cooperative environment
Company retreats once a year
The chance to work remotely
Meet Jatheonians

What's one interesting fact about Jatheon?
Things people do outside work! Our CEO is a licensed skipper and an avid mountain biker. Our HR manager has a certificate in Forensic Psychology. Our Online Marketing Manager has run a half marathon. And my team lead has written a couple of short stories. How's that for motivation?
Ivan, Technical Support Engineer

What do you like most about working in Jatheon?
Flexible working hours, individuality, lots of trust (we're all grown-ups, right?) and state-of-the-art hardware and software available to employees.

What do you like most about working in Jatheon?
Flexibility is by far my favorite part of working for Jatheon. Working from home (or any other place, really) combined with a great team atmosphere leads to the most modern of working environments. Add to that some very interesting work and you have a great place to work and grow.

What do you think it takes to be successful at Jatheon?
There are many facets to this industry, so you really need to be ready to learn and take it a step further. You have to be well-organized, assertive, self-disciplined and take initiative.

What is your favorite part about your job?
My favorite part is that I really like what I do. There are no typical days. There's no routine. It's always very dynamic and I get to solve different problems every day.

What do you like most about working in Jatheon?
When there's a big blizzard outside and I'm staying in my cozy room and don't need to go out.

What do you like most about working in Jatheon?
I used to work in companies with formal and strict culture. There was always a lot of pressure and tension, but very little cooperation, encouragement and support. In Jatheon, I really started to enjoy what I do. Not only because of flexible hours and independence, but also because the people here have become my friends.
Peter, Business Development Manager

What are some of the exciting challenges of working in Jatheon?
Our team is distributed, and that requires patience and amazing coordination skills. We love our apps, and we very much enjoy our occasional meetups where we both work and hang out in person.
Ivana, Online Marketing Manager

What is a typical day like for you at Jatheon?
I like to start the day by reading some of the articles posted on our #learn-tools channel on Slack. I then check what our competitors are up to and start writing copy for our blogs, eBooks, infographics, campaigns etc. That's a lot of Docs and Sheets + a million Slack messages to coordinate everything 🙂
Bojana, Content Specialist

What do you like most about working in Jatheon?
The fact that I can work from home. Actually, I can take my job anywhere - to a coffee shop, a co-working space or the seaside. That gives me great flexibility to travel and work at the same time.
Bonnie, Marketing Analyst

What is your favorite part about your job?
The daily challenges. It wouldn't be interesting if everything was easy. Challenges keep my mind sharp and help me develop my skills further.
Stevan, Online Marketing Specialist

How would you describe the atmosphere in your team?
Friendly, relaxed and stimulating. My manager is a true professional and a great person - something that can be hard to find these days.

What advice would you give to someone applying for a job in Jatheon?
Make sure that your Internet connection is solid, headphones plugged in, and that you are in a quiet place to take the interview. Otherwise, just relax and be yourself.

What do you like most about working in Jatheon?
Working from home, my amazing team, good colleagues in general, a good boss, flexible working hours. Plus, I get paid to break software 🙂

What's your favorite part about your job?
There's no bossing around. Everyone is really nice and results are what matters.
Vlad, General Sales Manager
Interested?
We're always searching for great people to join our team and we want to hear from you. Currently not hiring your line of work? Get in touch anyway, we'll keep you in mind.