Jatheon Careers
Looking for work in a thriving industry? We're always hiring.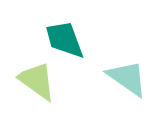 Who we are
We are a dynamic Toronto-based hardware and software development company, working with email archiving and management software for over 10 years. Our clients are world-class organizations from various sectors in North America and Australia.
People who work at Jatheon like working here because we have created an environment based on responsibility and mutual respect that encourages creativity and achievement.
We aim to become leaders in information archiving, governance and eDiscovery. We're always looking for highly motivated team players who want to share in the commitment, responsibility, risk-taking and dedication required to achieve our vision ‒ to make Jatheon even better and have fun doing it!
Why Jatheon?
There are many reasons, but these are our favorite ones:
Learn, grow and excel in a thriving industry
Meet new, exciting challenges every day
Work with great people in a friendly and cooperative environment
Operate in a friendly and cooperative environment
Have flexible working hours
Have the possibility to work remotely
Meet Jatheonians
We take our business seriously, but ourselves? Not so much.

I love the possibility of working from home! Actually, I can work from anywhere, all I need is a laptop and the Internet. That gives me great flexibility to travel and work at the same time.

Bonnie, Support Engineer
Interested?
We're always searching for great people to join our team and we want to hear from you.
Currently not hiring your line of work? Get in touch anyway, we'll keep you in mind.
If you have any questions, drop us a line at careers@jatheon.com