Robust
.

Reliable

.

Secure

.
Powerful on-premise email archiving and ediscovery solutions
Our passion for data security, compliance and information governance drives us to create robust and flexible archiving solutions that can archive various corporate content ‒ email, mobile calls, texts, instant messages and videos.
Ensure compliance with FINRA, SEC17a-4, HIPAA, SOX and other federal, state and industry laws.
All-in-one email archiving solution
Jatheon Archiving Suite is a powerful, modular, on-premise archiving solution that lets businesses capture, store, retrieve, audit and manage email and other unstructured enterprise information.

Jatheon cCore
Jatheon cCore is a robust archiving appliance with server-grade hardware and sophisticated email archiving software. Scalable, expandable and email platform agnostic, cCore empowers businesses to comply with regulations, avoid lawsuits and protect the integrity of their brands by taking control of their communication data.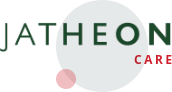 Jatheon Care
Backed by Jatheon Care, our customer service, maintenance and technical support plan, Jatheon Archiving Suite lets your business archive various communication channels ‒ from email (with attachments) and chat apps to text messages and voice calls.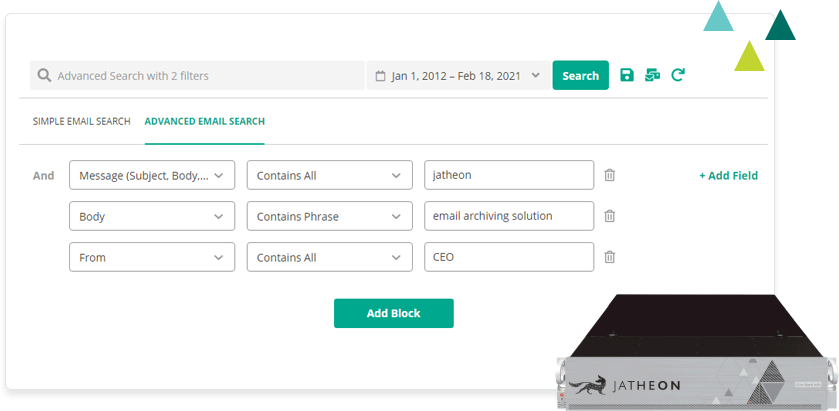 Why archive email with Jatheon Archiving Suite
Ensure Regulatory Compliance
Define retention periods to mirror relevant regulations
Create custom policy rules and get alerts in case of violations
Expunge email automatically after retention period expires
Record and monitor actions using the audit trail feature
Message integrity verification for data authenticity
Streamline Ediscovery
Custom levels of access to control and protect data
The fastest and most precise search functionality in the archiving industry
Redaction of sensitive, confidential and protected information
Export to PST, PDF or EML
Apply legal hold and retain specific messages indefinitely
A Complete Email Compliance Solution
Easy compliance with FINRA, SEC17a-4, HIPAA, SOX, GLBA, IRS, FDA, FRCP
Exchange and Office 365 email archiving
Outlook plugin: Access, search and manage your archive directly from Outlook
Improve Data Governance
Analyze your archived data and get insight you can use across all departments
Prevent employee misconduct and detect problems before they escalate
Learn about your personnel and boost productivity
A Single Solution to Archive Everything
A cost-effective on-premise solution with advanced archival capabilities
Archive email from all major email clients, including Bloomberg
Archive WhatsApp, Bloomberg and Google chat, as well as sms and voice calls
Enhanced security and maximum oversight on your own premises
Secure long-term storage and prevention of bit rot and data corruption
Jatheon Care
24/7 remote monitoring
Free hardware maintenance
Regular software updates
Outstanding support along the way
Free legacy data importing and migration
Assistance with archive backup
learn more about
Jatheon Archiving Suite
learn more about
Jatheon cCore
learn more about
Jatheon Care
Archive email securely and efficiently with our
unmatched set of features
While building Jatheon Archiving Suite, we wanted it to be outstanding. That's why we put extra effort into our search functionality and made sure all our appliances contain enterprise-grade hardware. Here are some of the features that make our solution stand out.
Enterprise grade ECC register memory
Offers protection against undetected data corruption and crashes.
hardware
Enterprise grade SAS hard drives and expanders
Ensure enterprise flexibility and cost savings not possible with traditional storage and improve overall IT performance.
hardware

RAID-Z architecture
Prevents whole-disk failures and detects and corrects silent data corruption.
hardware

Enhanced speed boost with SSD level 2 cache
Search terabytes of data in seconds and extract information instantly.
hardware
Enterprise grade redundant power supply
Increases dependability and stability and prevents appliance shutdown or failure.
hardware
Enterprise grade system chassis with enclosure intrusion detection
Premium hardware with added security of monitoring and reporting of all physical interactions with the appliance.
hardware
Storage expansion module
(for expandable units only)
Expand available storage without purchasing a whole new appliance.
hardware
High data transaction processing throughput (SAS architecture)
Capacity to index and archive high volumes of email in near real-time. Mitigates any opportunity for user deletion.
hardware
Corruption-proof root file system
Ensures absolute data integrity within the archive, providing worry-free dependability.
hardware
End-to-end data full checksum protection
Detect data corrupt errors and verify overall data integrity for added peace of mind.
hardware
Self-healing data sets
Prevent data loss due to physical errors, bit rot events and data corruption. Complete control of the storage system.
hardware
Bit rot proof for long-term data protection
Self-healing technology continuously repairs damage caused by deterioration of magnetic media.
hardware
Highly optimized and efficient snapshots and replication technology
Extract precise information with the confidence of knowing it is accurate and current.
hardware

Zettabyte scalability
Provides greater space for files while improving administration and data security.
hardware
Sophisticated search interface
Easy-to-master, intuitive interface. Quick and advanced search functionalities.
software
Advanced search functionality
Create and execute complex searches by filtering emails matching certain criteria, keywords or phrases.
software
Multi-mailbox search
Easily grant permissions to users and allow them to search through teammates' mailboxes.
software
Recent searches history
Review the list of recently conducted searches even if you haven't saved it.
software
Configurable roles and user permissions
Control access to archive by specifying user roles and assigning permission levels.
software
Configurable expunge period
Automate the deletion of emails after retention periods expire and exclude specific emails from the deletion process.
software
Single instance storage and deduplication of messages and attachments
Archive only one instance of an email and attachment to optimize disk space usage.
software
Legal hold
Prevent the deletion of specific emails and exclude them from the global expunge process if you have a legal request.
software
Complete audit trail of user activities
Review all user activity, gain insight and prevent data tampering.
software

LDAP integration
Easily import and synchronize users from MS Active Directory, Novell eDirectory, Domino, Gordano, Redhat Directory Server.
software

PST and EML ingestion
Simple import of legacy data stored on a local shared drive.
software
Restore and forward emails
After getting search results, select and forward selected emails or restore them to the original mailbox.
software
Message exporting to PDF, PST and EML formats
Export messages to pdf, pst and eml file formats. Export very large amounts of data using advanced export.
software
User folder structure synchronization for Exchange 2007 and up
Get easy access to your Exchange folders directly from the web interface.
software
Native Microsoft Outlook Plugin
Offers Outlook users the familiar experience and lets them access and search the archive directly from Outlook.
software
Customizable data analytics, reports and statistics
Get insight from your data: volume, average values and overall statistics in the format of your choosing.
software

Mobile App
Access and search your email archive from iOS and Android
software
System monitoring tools
Get free 24/7 remote monitoring and proactive response to hardware, software and connectivity issues.
software
Redaction
Conceal sensitive, confidential and personally identifiable information before sharing your searches or exports with third parties.
software
Get a Demo
Choose an email archiver that matches your unique needs
We believe our solutions are for everyone – large enterprises and smaller companies alike. Most of our appliances are easily expandable so that your archive can grow together with your business.
Non-Expandable
Expandable
Jatheon vCore email archiving virtual appliance
Optimize hardware resources, cut costs and ensure scalability by deploying a virtual solution for email archiving in your own environment. Jatheon's virtual deployment lets you combine your existing hardware infrastructure with fourth-gen data archiving capabilities.
It's our configuration, on your terms.
Jatheon's virtual email archiving appliances are fully compatible with VMware vSphere and come in five different configurations with storage capacity ranging from 500 MB to 6 TB. We only charge for the initial setup, after which you get a lifetime license.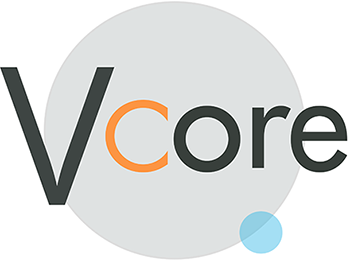 Scalable as the cloud, reliable as the appliance
Virtualized environments are a convenient solution for email archiving because of scalability, flexibility and simple deployment combined with the reliability and control associated with hardware solutions.
Archive multiple data types
Archive emails, texts, calls and instant messages to meet data retention and compliance standards. Control access to your sensitive communications data and intellectual property.
24/7 in-House tech support
The Jatheon vCore virtual archiving appliance is backed by an annual support contract consisting of software updates and 24/7 in-house tech support by email and phone.
Full feature set of Jatheon's hardware appliance
Jatheon's email archiving virtual appliance comes with the complete ediscovery and compliance feature set, including dynamic user roles, customizable retention periods, legal hold and activity trail.
Get a Demo
Jatheon CTRL
Jatheon CTRL is the optional SaaS-based archiving add-on that's integrated into cCore's archiving software.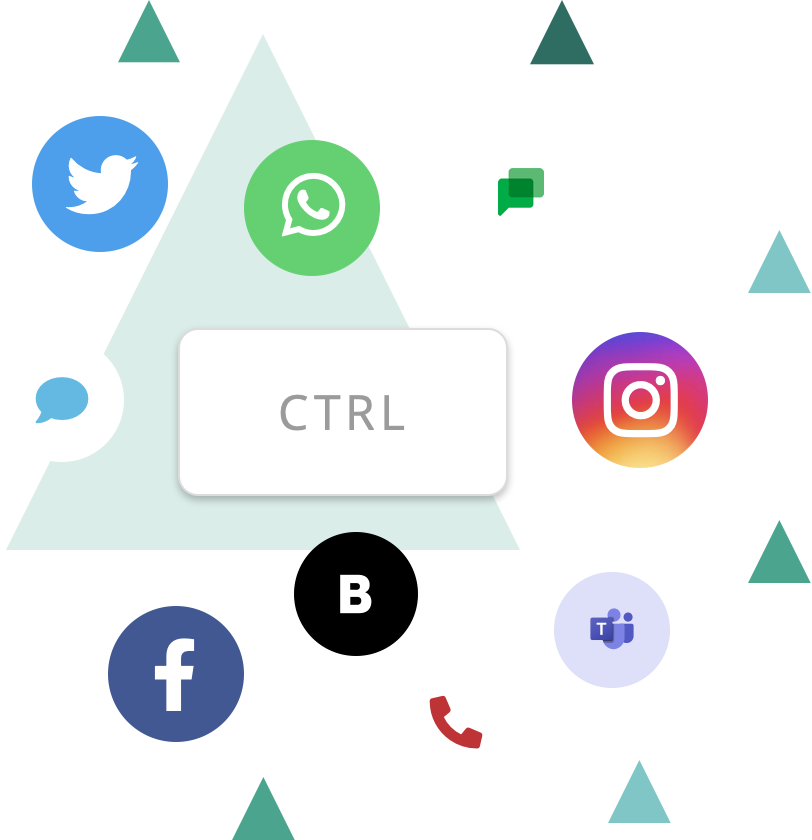 Text message and WhatsApp archiving
Archive phone calls from most global carriers, as well as SMS, MMS and voicemail using both carrier deployment and Android or iOS apps. Archive WhatsApp chats in full evidentiary quality and in context. Support for both BYOD and enterprise-owned phones.
Archive everything from a single platform
The modular design of our archiving solution allows you to monitor and archive your entire corporate communication using a single interface. Once enabled, Jatheon CTRL appears as an additional functionality in your cCore archiving software.
Search, manage and review easily
Jatheon CTRL allows you to search mobile calls, texts, MMS, voicemail and WhatsApp records using 20+ search criteria. The data is captured, indexed and stored in full evidentiary quality for efficient retrieval for open data, ediscovery or law enforcement requests.
Complete set of compliance features
Apart from searching your communication records, you'll be able to view them in threads for better context, apply custom retention policies, automate deletion, set up legal hold and export to PST, HTML or transcript.
Learn More:
If this sounds interesting, we're here to provide more information about our data archiving ecosystem.
Get a Demo
Other Add-Ons
Smart options for added security and scalability of your archive.
Jatheon Xpand
Add storage to your existing cCore setup using our cost-effective expansion units. Available sizes: 8TB, 12TB, 24TB, 48TB.
Jatheon Cloud Backup
Ensure additional safety of your archived data by mirroring data captured by Jatheon cCore.
Jatheon DR
Get a secondary disaster recovery appliance where data is replicated from the archive appliance for added security.

Jatheon Auto Migrator
Migrate from legacy and competitor solutions seamlessly and reliably using Jatheon's automated migration.
Have a question about our on-premise email archiver?
Is it possible to archive only email with Jatheon?
Absolutely. Getting a standard Jatheon cCore appliance without add-ons for social media and mobile will let you do just that. You can unlock the additional modules at any time should the need arise.
Why choose an on-premise solution?
Although cloud-based solutions boast bottomless storage and flexibility, on-premise appliances offer some major advantages such as data security, integrity and availability, enhanced trust, ease of data migration and cost-effectiveness.
What can be archived with Jatheon Archiving Suite?
When we designed Jatheon Archiving Suite, we revolutionized information archiving by employing a new, modular approach. Many of our clients archive only email using our cCore on-premise solutions. You can, however, activate Jatheon CTRL, our optional module for mobile calls, WhatsApp and text message archiving later. However, it's not possible to purchase it separately, without already using cCore, our central, mandatory module.
How is Jatheon Archiving Suite licensed?
Jatheon cCore is licensed on the basis of flat cost per appliance regardless of the number of users. For Jatheon CTRL we use a simple, per account pricing. Jatheon takes care of importing your data and setting up your solution. There are no additional charges for either of these services.
How much data can be archived with Jatheon solutions?
Jatheon currently offers six appliance models with storage capacity that ranges from 5 to 66 TB. Our Xpand units let you add more storage space if the need arises. In case you need even more, we know some Jatheon people who'd be very excited to make a larger appliance.
What happens after you buy the Jatheon cCore solution?
Once you've received the appliance, our Support Team will get in touch and arrange a convenient time to do the initial setup, which normally takes about an hour. We'll then migrate your legacy data (if any) and direct you to our Customer Portal. Whatever you need, remember that Jatheon Support is always a single phone call or email away.
How is archiving different from backup and why backing up my data isn't enough?
Backup is mostly meant to restore files after disk failure or server issues and it can never live up to regulatory and eDiscovery requirements because files remain alterable. In archiving, files are stored in a WORM format, which prevents evidence spoliation and tampering with message content and metadata. Archiving involves a much more complex indexing system which makes your archive searchable and allows easy location of files.
Jatheon is trusted by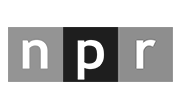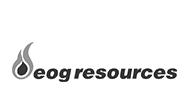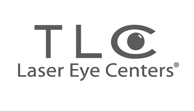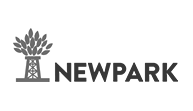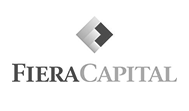 What our clients say about us

The support was excellent. They understood exactly what I was looking for and assisted me in learning how to create a more effective search. Pleasure to deal with!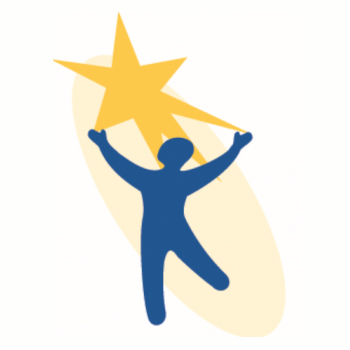 Jatheon support was very quick to respond to and resolve ticket. Problem was fixed in 30 mins from the time reported. Thanks
David Lawrence Mental Health Center, Inc

Great tech support! Very helpful!
Saddleback Unified School District
Very responsive to the request. Support did a great job with a series of followed questions and helped me understand how it all works. Thanks.
The Jatheon Support has always been very good at helping us with our Jatheon email archiver.
Bellefaire Jewish Children's Bureau
Excellent service! Support was very professional and they resolved the issue we had. Prompt and quick service. We are very satisfied.
Palmerston North City Council
Let's get you started
Look inside Jatheon's solution to see how to better manage your corporate email and messaging data. Leave us your contact details and we'll get in touch and show you around.
Let's get you started
Look inside Jatheon's solution to see how to better manage your corporate email and messaging data. Leave us your contact details and we'll get in touch and show you around.