Enterprise Information Archiving

for Regulatory Compliance

Retain, search and produce email, social media, text and instant messages for audits, compliance and data requests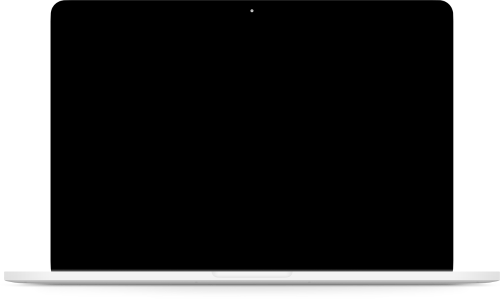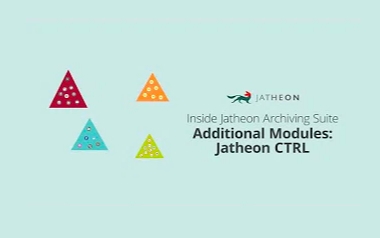 CAPTURE BUSINESS INFORMATION FROM VARIOUS DATA SOURCES
On-Demand Webinar
Ediscovery Day 2020
Data archiving and compliance software that helps organizations in regulated industries ensure compliance with FINRA, SEC, FRCP, HIPAA, SOX, Dodd-Frank, GLBA, FIPPA, FDA, FISMA, FOIA, GDPR, CCPA, MiFID II and more
Achieve regulatory compliance by archiving your business data in a non-rewritable, non-erasable format
Ensure compliance with federal and industry regulations
The archiving of electronic communications has become a crucial aspect of regulatory compliance, as all work-related communication is considered a business record and needs to be retained to meet data retention requirements outlined in federal, state and industry laws. By archiving email, social media, text messages or chat apps, you'll make sure you have the records saved in a tamper-proof, easily searchable format that meets all the compliance standards.
Automate the retention of electronic communications data
Archive email and other enterprise information in a secure repository to stay in line with compliance regulations with no room for human error. Customizable retention policies will allow you to specify different retention periods for various types of data you need and comply with relevant email retention laws. Automatically dispose of all messages after the retention periods expire and get fresh storage space to archive new content.
Retain data from multiple communication channels
While email remains the dominant channel for workplace communication, a lot of business information gets exchanged elsewhere – over the phone, on social media channels, on chat apps or video calls. Jatheon empowers companies to centralize the archiving of enterprise information and search content from multiple channels using a single compliance and data archiving solution.
Compliant W.O.R.M format and data integrity verification
Jatheon's archiving solutions capture and retain your corporate communication data in a compliant, write-once-read-many format that allows easy access but prevents tampering with message content and metadata. Customizable user roles will let you define different levels of access to the archived data, while advanced data protection and message integrity verification features provide additional security and ensure data authenticity.
If this sounds interesting, we're here to provide more information about data archiving for compliance.
Minimize compliance risks and streamline data management with a full set of compliance features
Retain what matters
Archive email, social media, mobile calls, text messages and content from chat apps in a compliant, tamper-proof, but easily searchable format. With Jatheon's advanced long-term data protection and integrity verification capabilities and customizable access levels, you'll have the confidence that the data you're producing is authentic and in line with the compliance requirements.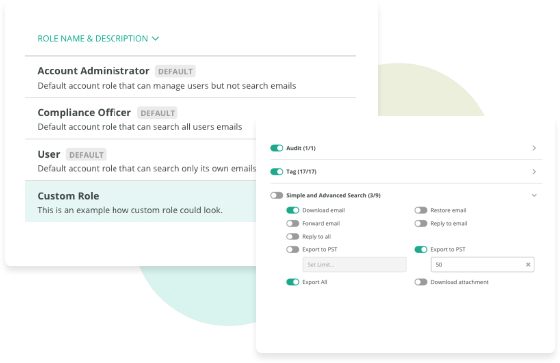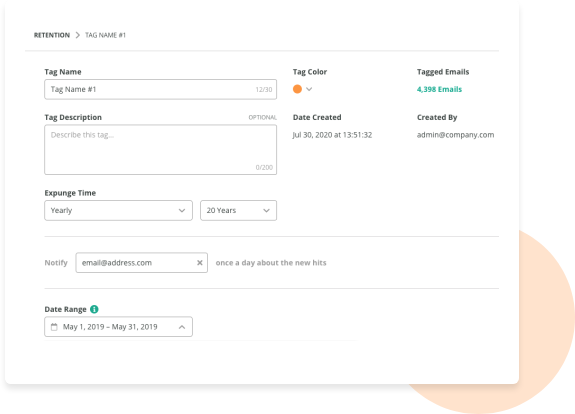 Customize email retention policies
Apply retention tags and set retention policies to prevent deletions. Flexible retention policies will ensure that you can retain email and other electronic communications in accordance with the retention periods outlined in compliance laws that apply to your organization. Endless customization and easy management options will let you keep important emails indefinitely or specify different retention periods based on departments or roles.
Automate global data expunge
Unless there's an active investigation and there's legal hold placed on some data, Jatheon's data archiving and compliance software will automatically delete all messages older than the retention period you specified for safekeeping. This will optimize storage and ensure you're only retaining what you're required to retain, reducing liability for your organization.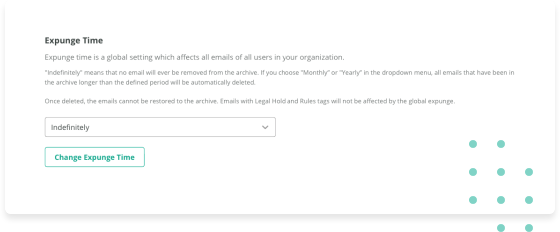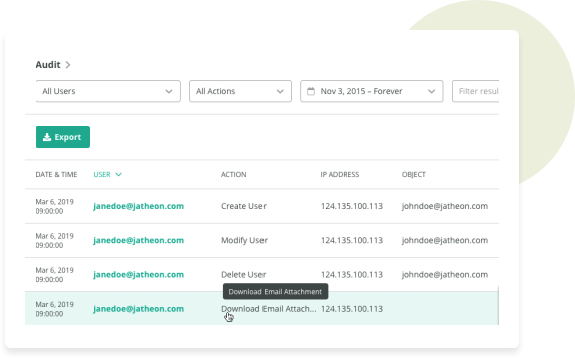 Check for possible unauthorized actions
Jatheon's ediscovery and compliance software comes with a built-in audit trail feature that records every single action and lets you monitor user activity for an additional layer of protection. This will help you detect if anyone tried to overstep their authority while accessing records or if any deletions or data tampering have taken place.
If this sounds interesting, we're here to provide more information about data archiving for compliance.
Jatheon in the Press
"This product starts off the bat. You can search any topic and find it in 10 seconds. With a traditional system, it would take weeks just to restore the back-up."
Computer Dealer News

"Jatheon is one of the few archiving vendors whose solutions get you that 'tick' in the compliance box as soon as possible. Easy to install and use, they come in sizes that fit all customers ‒ from small business to enterprise."
IT Security Specialists

Check out what our customers have to say on top-rated independent product review websites
What our clients say about us
Jatheon is one of the best kept secrets in the email archiving world. Their advanced search is incredible. It's easy to create a complex search using many email parameters. I can create searches and download results in minutes.
Toms River,
Regional School District
Export is extremely easy and efficient compared to other solutions I've worked with. The export task gets everything done in no time. It's also very competitively priced.
Shaun Tuttle,
Marsico Capital Management LLC
Simple, easy to use, no hassle. Great support. Price is good. Hopefully in the future we will subscribe to the additional features that are available. Been using it for years.
Southwestern Oregon Community College
The support I receive from Jatheon is great. The monitoring part is the best because it allows me to focus on other duties and they let me know when there's an issue. Thanks for everything you do!
Massillon City School District
What prompted us to find an email archiving solution was a legal issue – we couldn't provide the emails that the lawyers needed. After a recommendation from a third party, we went with Jatheon and haven't looked back since. Then we had another legal request and were able to supply all the emails in only 10 minutes. I would recommend this product in a minute.
DELCORA
Take your compliance efforts to the next level
Book a personalized tour of Jatheon's solutions to see how you can meet compliance standards in your industry with data archiving.
Leave us your contact details and we'll get in touch and show you around.
Stay up to date with the latest industry news
Visit our Content Hub for 50+ materials – ebooks, white papers, infographics, webinars and case studies.