The best email archiver for full regulatory compliance
Email archiving and compliance solutions that set the industry standard
Why email archiving matters for compliance
As most organizations' daily communication relies on email, there are federal, state and industry regulations that require organizations to retain digital communication data for potential review and retrieval. Without a proper compliance strategy and archiving technology, organizations tend to hoard unstructured information way beyond the periods mandated by email retention requirements. This not only creates server pressure, risk of silent data corruption and additional liability for your business, but also impedes overall business productivity.
Information archiving solutions empower organizations in regulated industries to capture, store, search, manage and retrieve various types of unstructured data – email, social media, mobile, files and more – and stay compliant with all regulations valid in their industries.
What you get by archiving email with Jatheon
Secure Retention and Automatic Expunge
Retain email, social media and mobile communications in a unified, secure repository to stay in line with compliance regulations. Use our customizable user roles and retention policies to meet your unique compliance needs and comply with relevant email retention laws. Automatically dispose of all messages after the retention period expires and get fresh storage space to archive new content.
Secure On-Premise Solutions
In strictly regulated industries, data security is key. Capture and retain your corporate email and make sure it's saved in a tamper-proof, easily searchable format. Our on-premise solution gives you more control over your archived information and has advanced long-term data protection capabilities and customizable access levels for additional security of your sensitive data.
Protect Critical Data
With Jatheon's email archiving solutions, you'll know your business-critical data is saved in a mandated write-once-read-many format that allows easy access but prevents tampering with messages and evidence spoliation. Customizable user roles let you define different levels of access to the appliance while advanced long-term data protection and integrity verification features ensure security and data authenticity.
Superior Search Functionality
The powerful and customizable search tools of our compliance software allow quick access to your archived information when time matters the most. Jatheon's advanced search lets you customize your queries to find precise information in vast amounts of data, in record time. Create and execute complex searches by filtering emails matching certain criteria, keywords or phrases.
Flexible, Scalable and Expandable
Need to archive more? The modular design of our on-premise archiving solution lets you add storage easily using our cost-effective expansion units. If you need to archive data other than email, you can add optional mobile and social media archiving functionalities based on your unique needs.
24/7 Monitoring and Support
Our 24/7 remote monitoring delivers system status and performance data to our technical team for a fast, proactive response to any issue. Jatheon's support engineers will assist you with setup and ingestion of legacy data, provide training and documentation and help you with any problems you encounter along the way.
Compatible with all major email platforms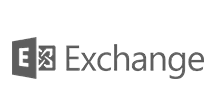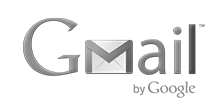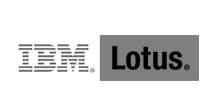 What our clients say about us

Everyone in the Jatheon support team is fantastic!

The answer I received was quick and concise, which I very much appreciate. Thank you!

The support I receive from Jatheon is great. The monitoring part is the best, it allows me to focus on other duties and they let me know when there is an issue. Thanks for all you do!
Massillon City School District