ON-DEMAND WEBINAR
Email Archiving Challenges & How To Respond
Are you about to purchase your first email archiving solution and don't know where to start? Are you looking for an upgrade but still unsure about what to choose?
Watch this webinar & find out about:
Four core benefits of email archiving: compliance, storage, eDiscovery and business productivity.
Archiving vs. Backup: Is archiving really necessary?
On-premise vs. Cloud Archiving
Social Media for Business: Do I have to archive social media posts too?
How to choose the right email archiving solution: hardware, software & support considerations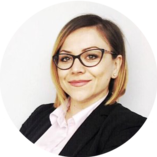 Presented by:
Ivana Nikolic
Marketing Manager at Jatheon Technologies
Free ebook
Sign up now and get a free eBook
"How to Choose the Best Email Archiving Solution for Your Business: An Overview of Features to Consider".