We made Jatheon Cloud better, again! Here's what's new in the latest round of updates.
You'll notice that the login screen looks a bit different – we added a snippet from our blog to make our most recent articles, guides and news available to you in a single click. Every time Jatheon Cloud gets updated, you'll see it here first.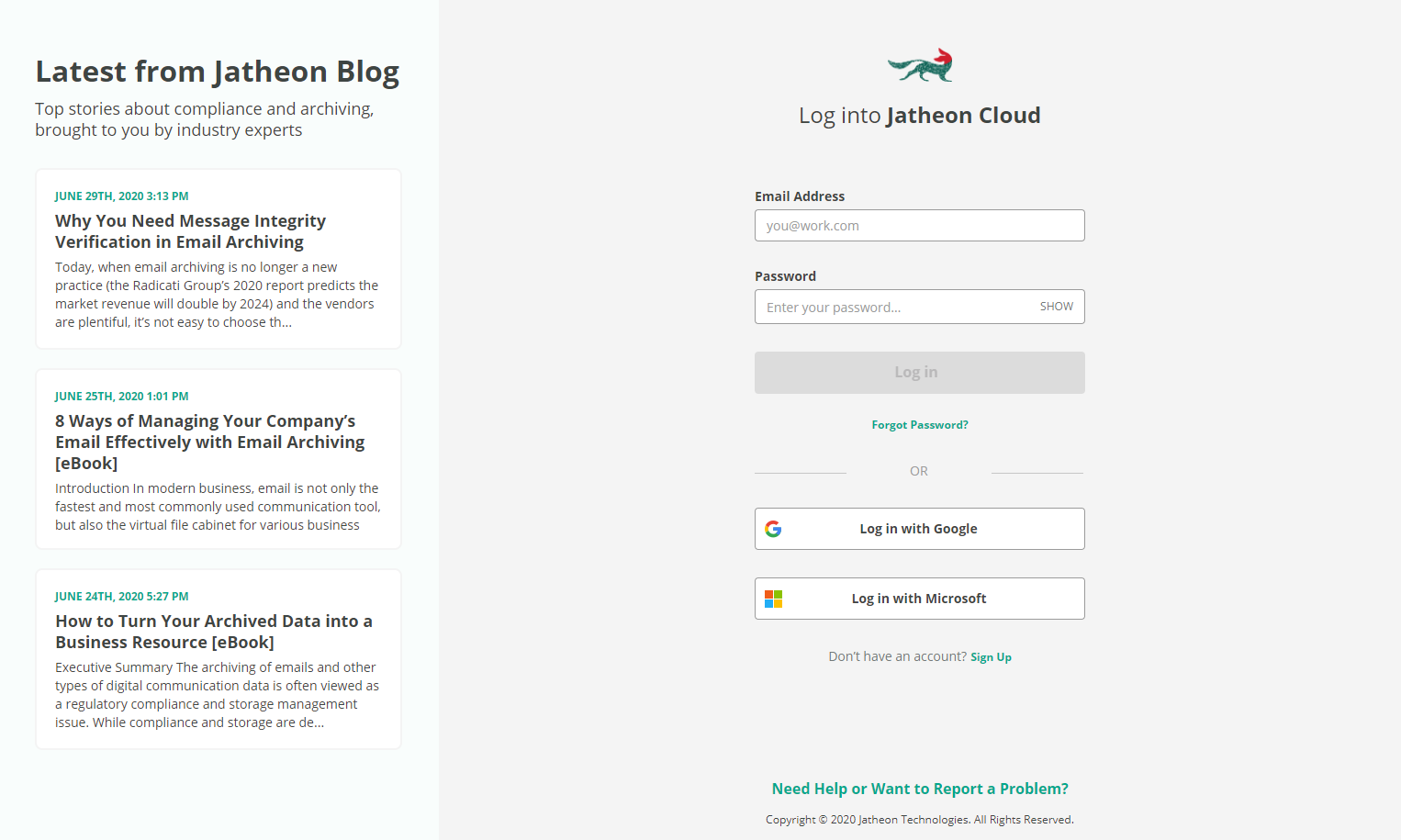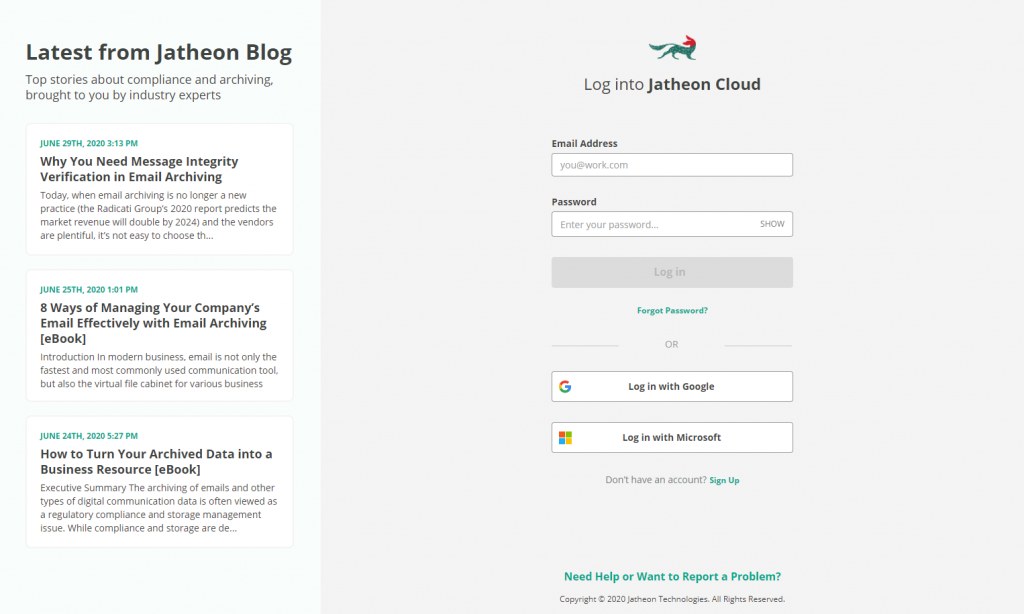 We're happy to say that the Advanced Search just keeps getting better. In this update, we added a handy new criterion that you can use while setting up your search parameters – Conversation.
This will allow you to search for emails exchanged between two specific participants. You just need to fill in the two fields with the email addresses of the two participants, and the search will take care of the rest. You can read everything about Advanced Search and this recent addition in the article in Jatheon's Support Center – How to Perform Advanced Search.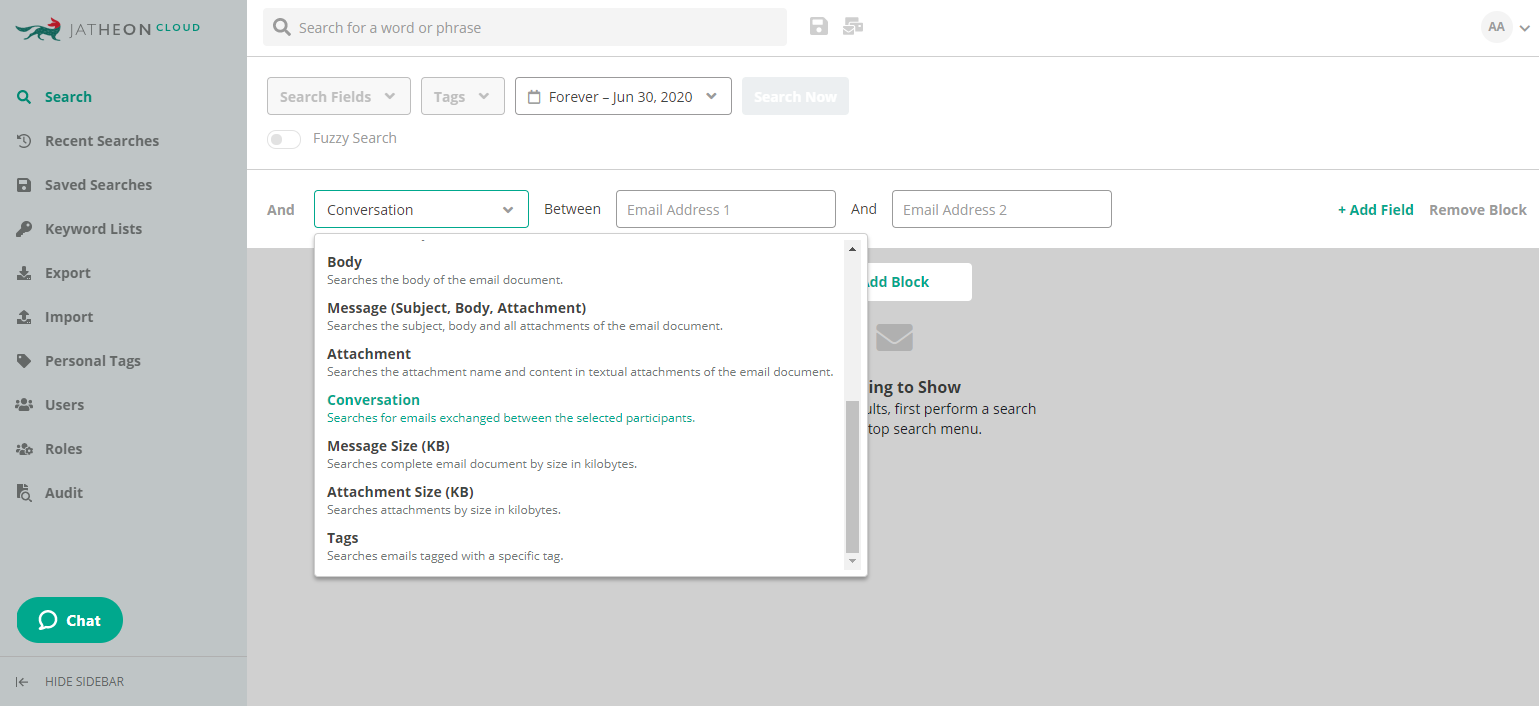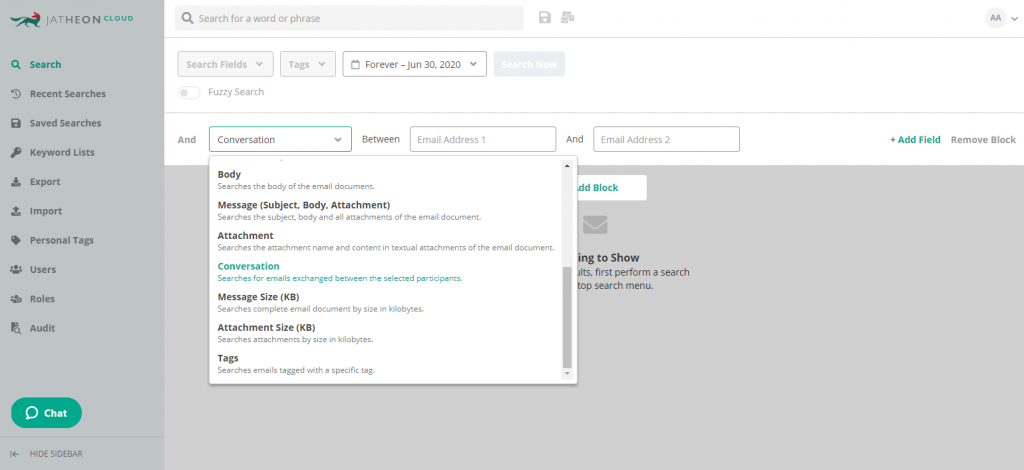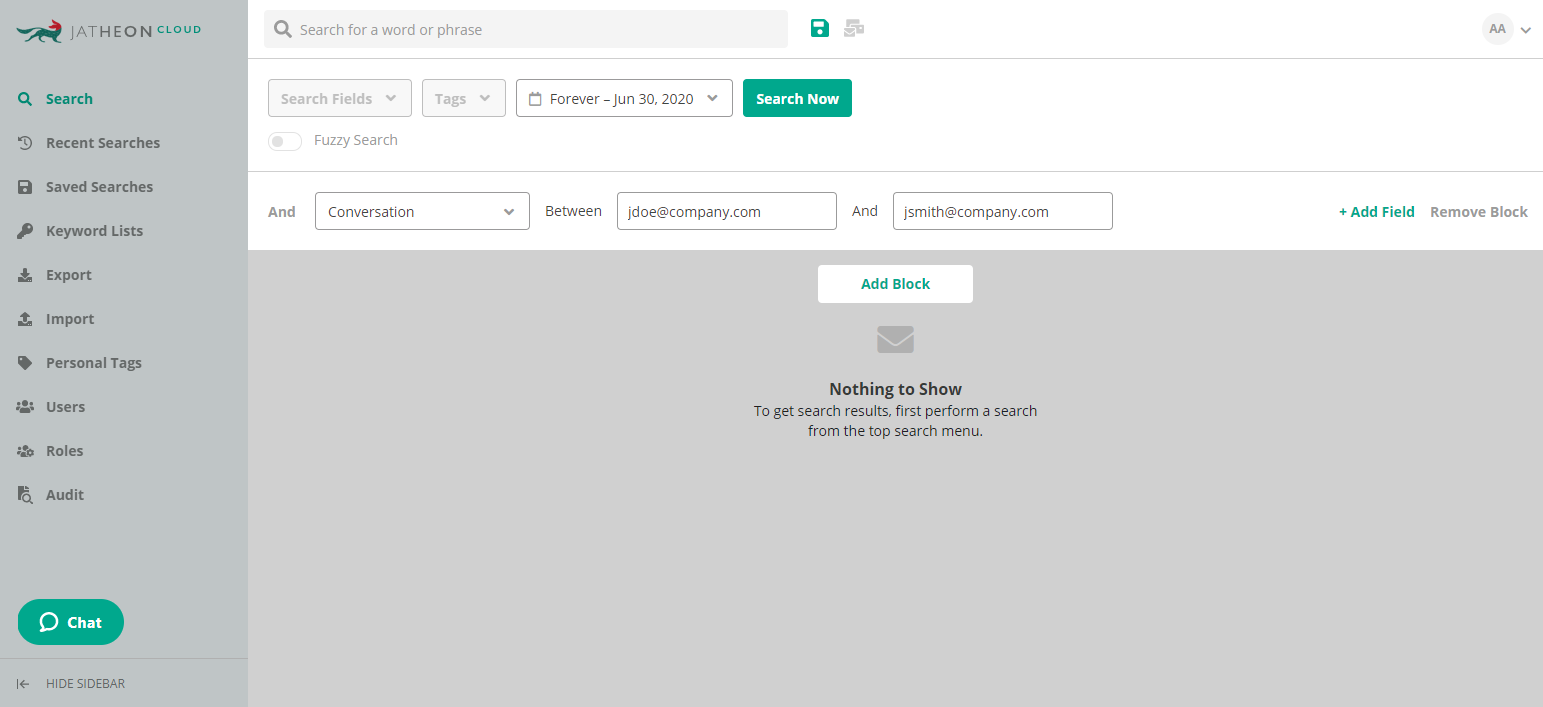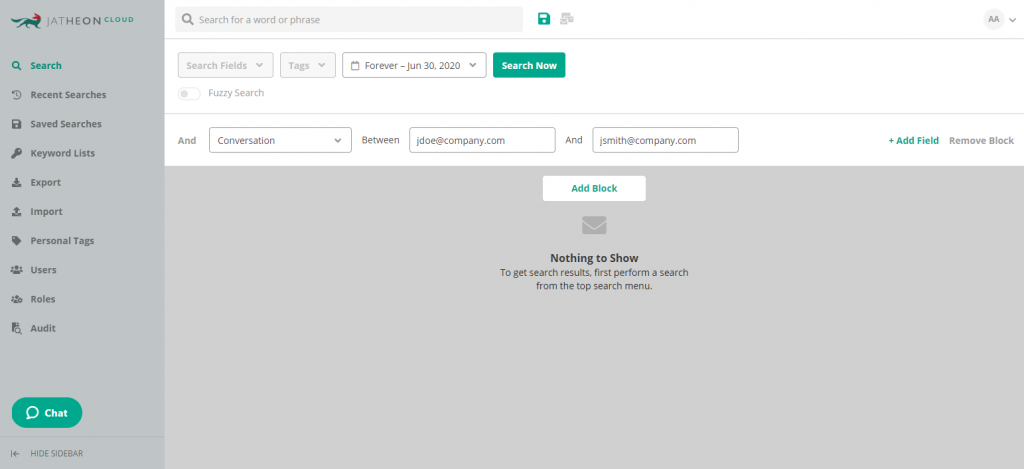 Next, we updated the Retention feature to make sure you can apply Retention tags to already processed emails. You can read more about creating and managing Retention tags in one of our previous feature update announcements – Product Update: Retention Tags, Expunge Settings, Bulk Actions & More on Jatheon Cloud.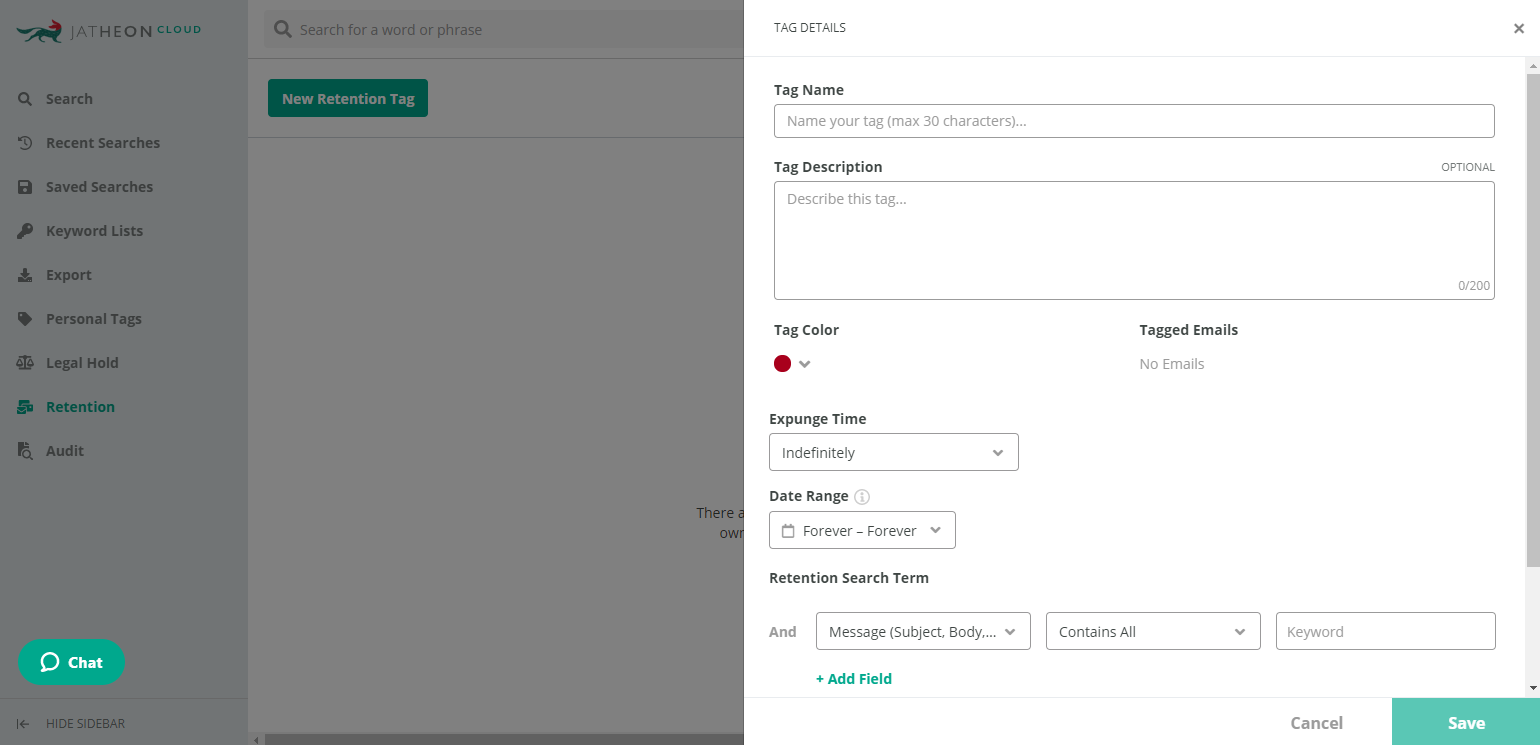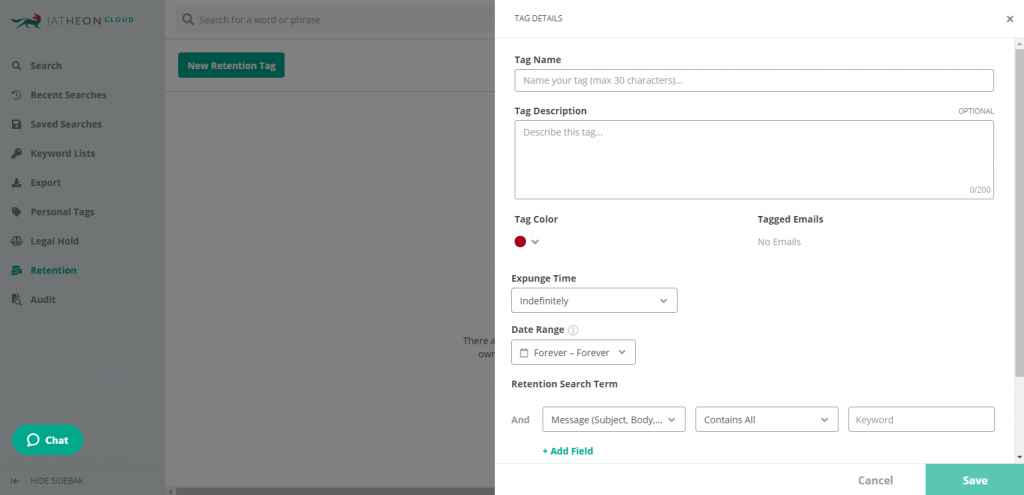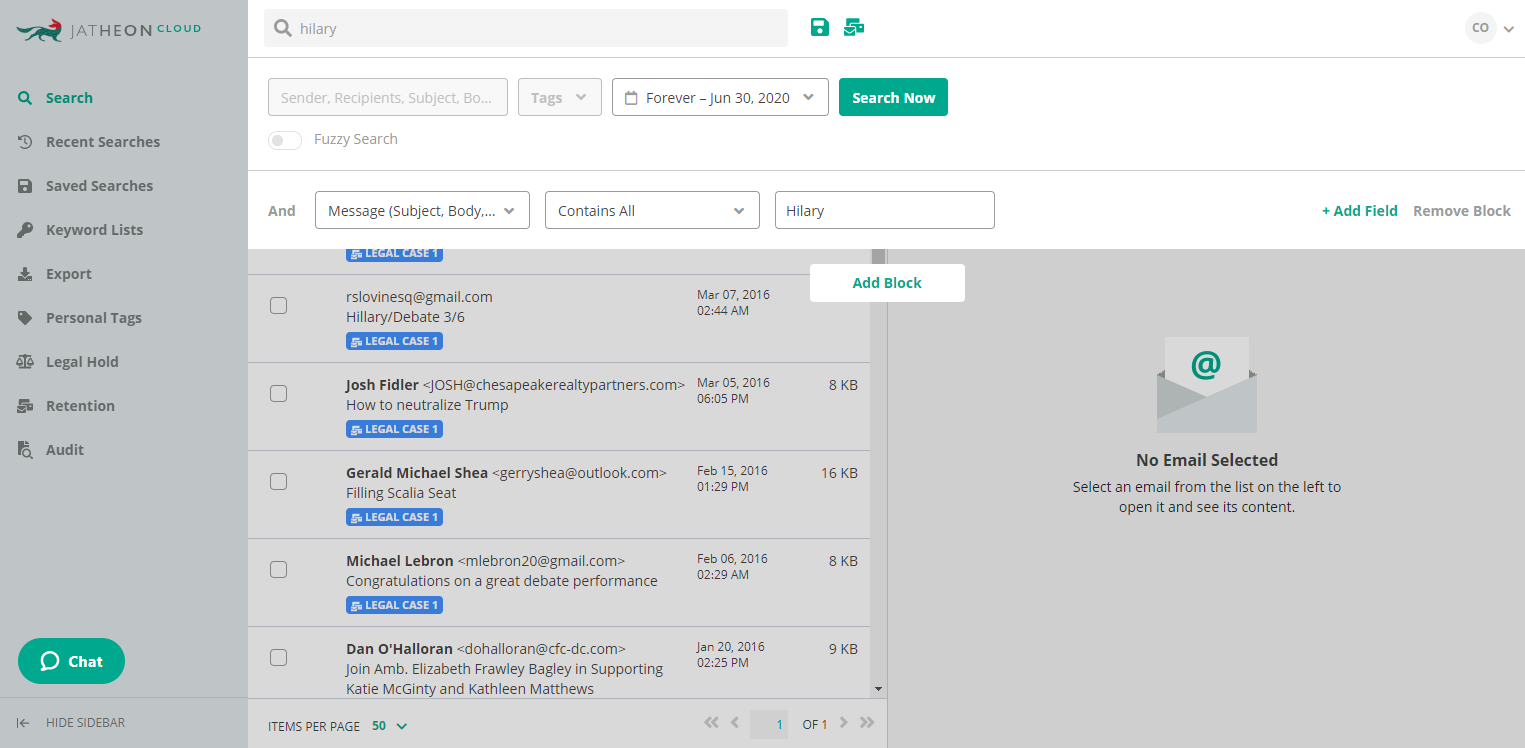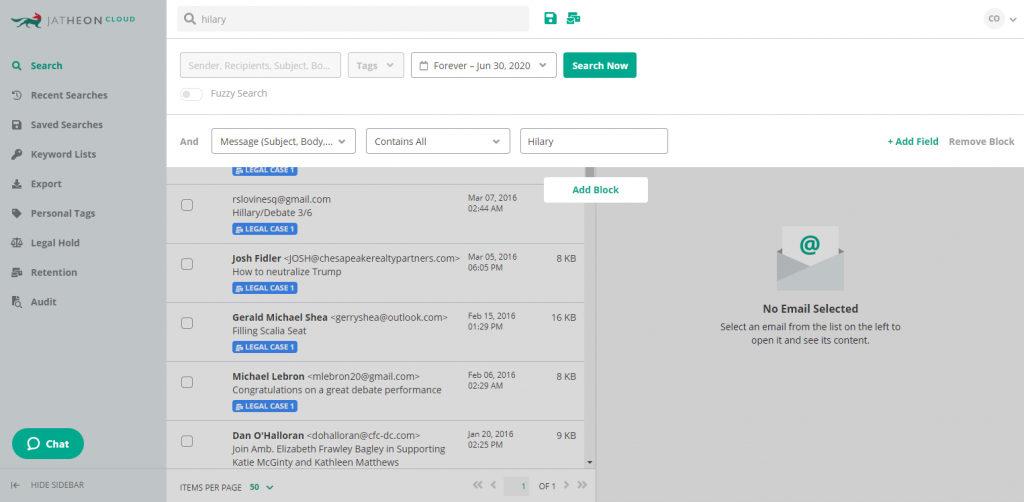 Another thing that compliance managers will appreciate is the new option that was added to the Audit Log. It is now possible to filter results by entering a keyword (e.g. email) based on which the audit logs will be filtered. This will help you inspect the logs with more speed and precision.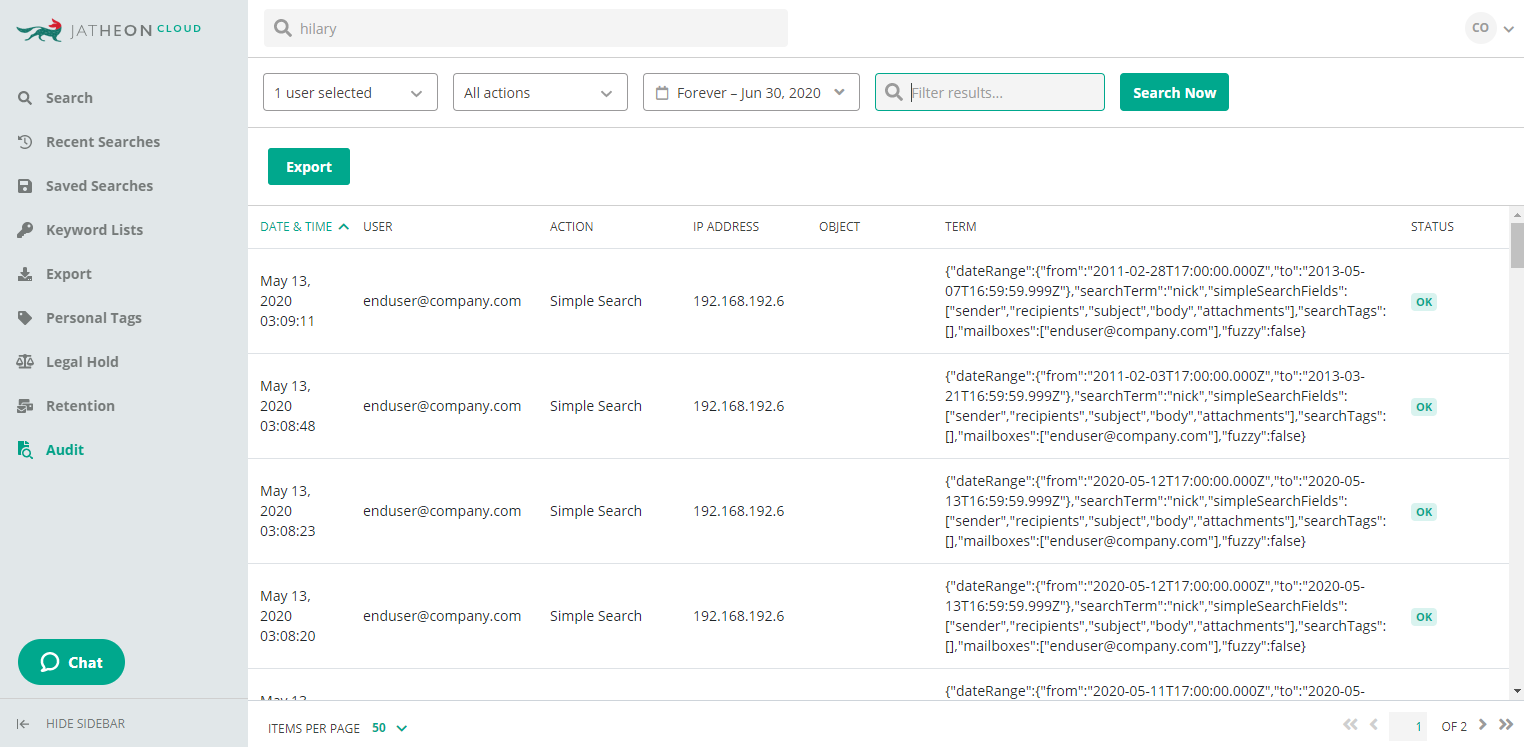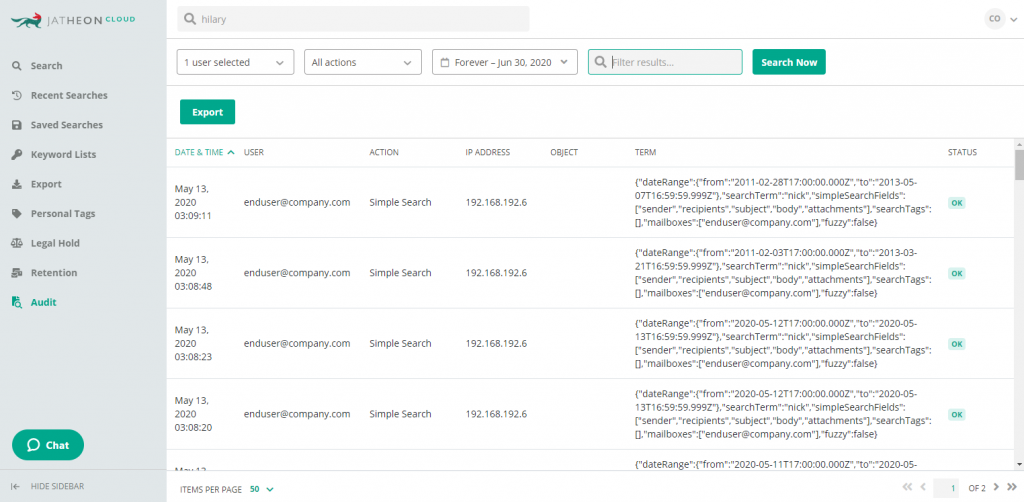 Administrators will also see a handful of new options. We added Single File Import to the import section, an option that will allow admins to quickly upload a file smaller than 500 MB. The process is simple – the File Explorer will open, and you'll be able to choose a file in one of the following formats – .pst, .eml or .zip. You can find more details about this in the article How to Upload a Single File in the Import Section.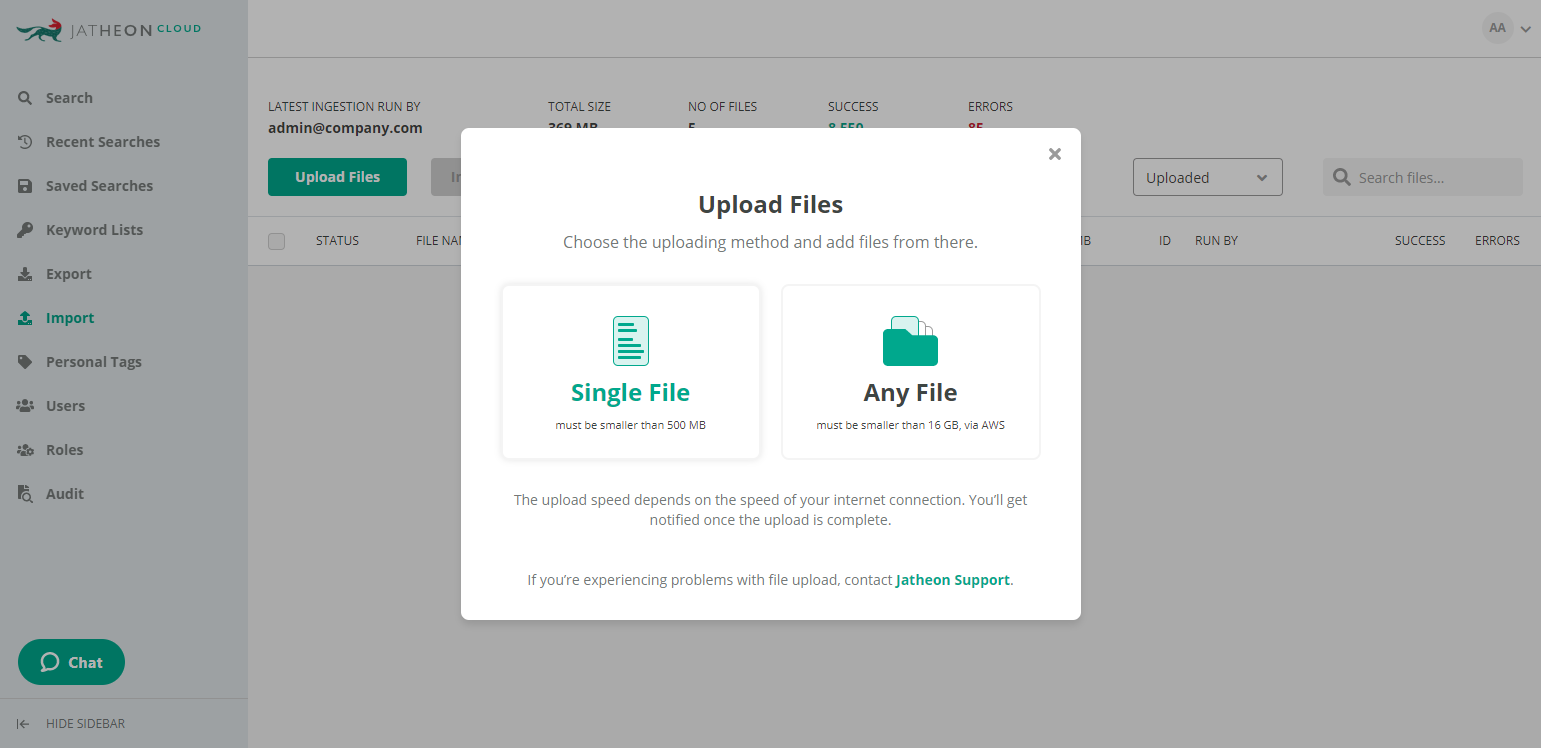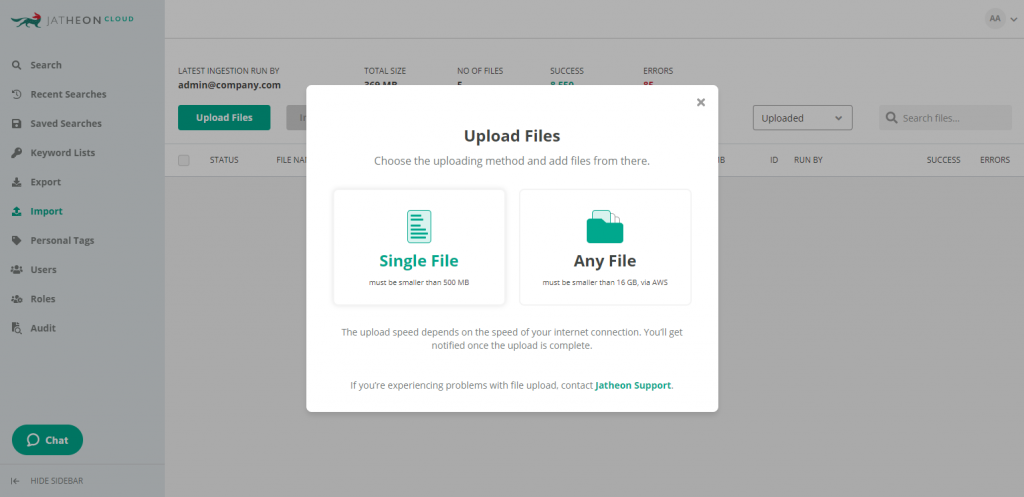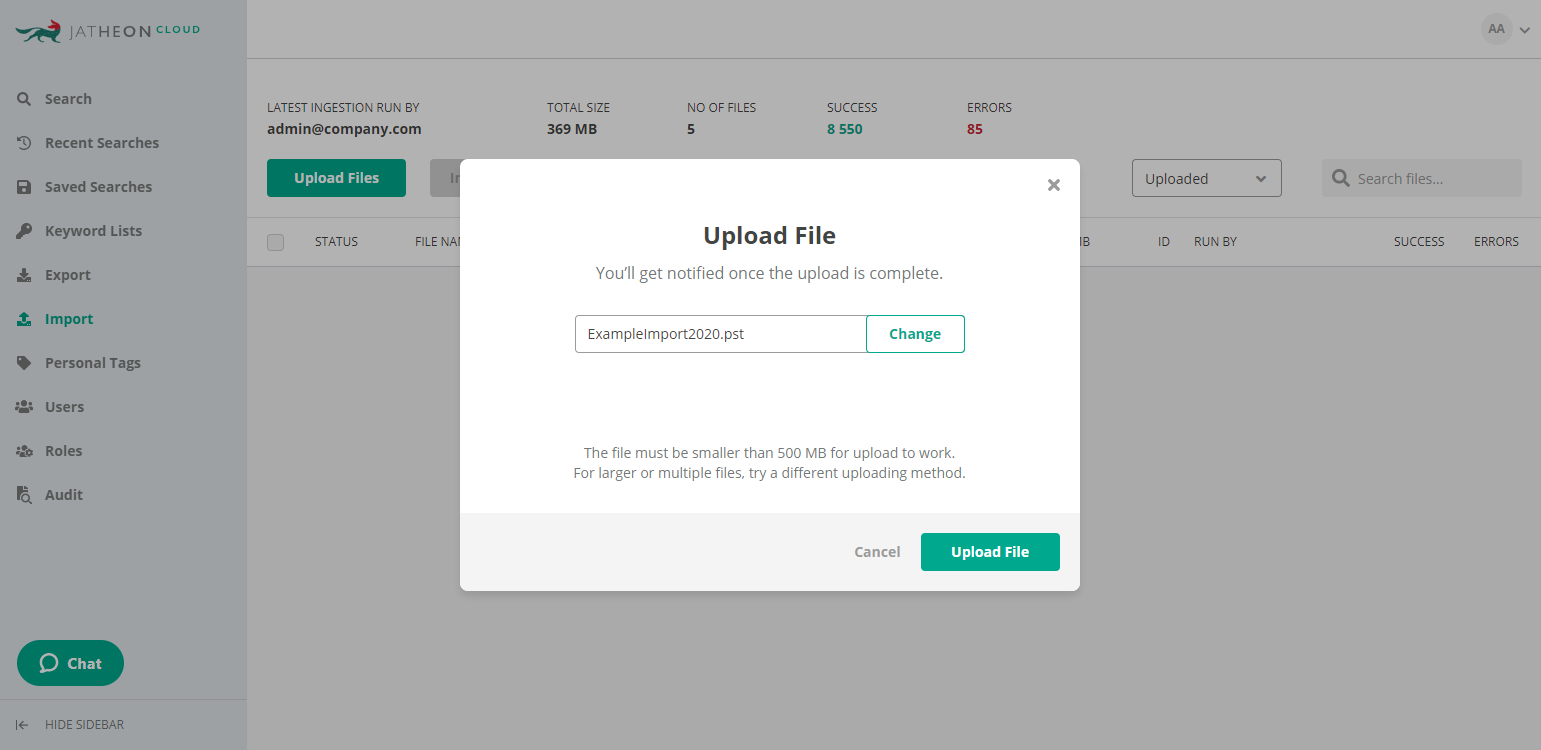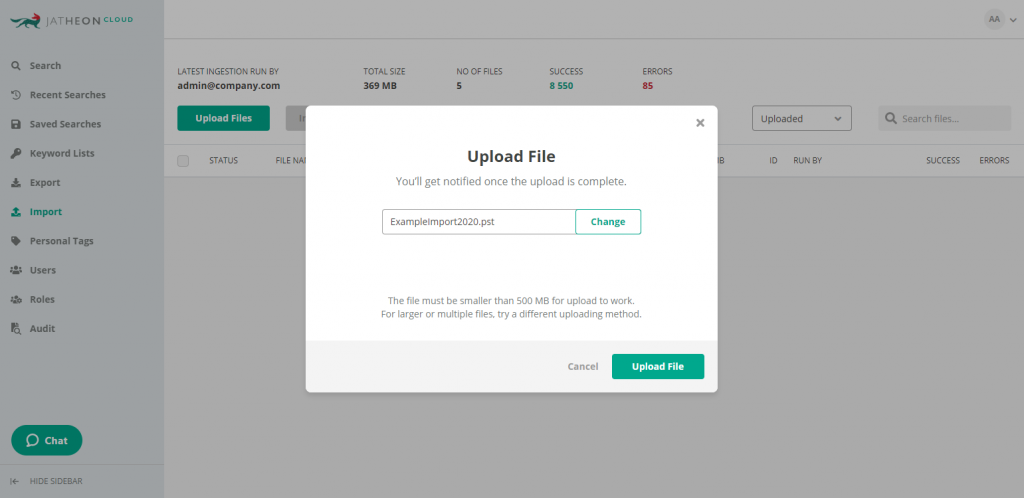 Another import-related update – you will be able to view the imports that are being processed, have already been processed or couldn't be processed for some reason. You'll also be able to view the list of all error messages in case something went wrong during the import and get more information about what potentially caused the issue.
Finally, Administrators will have more freedom and flexibility in managing their organization's settings and contact information. You'll also be able to view stats and manage processes such as Two-Factor Authentication and Microsoft Single Sign-On.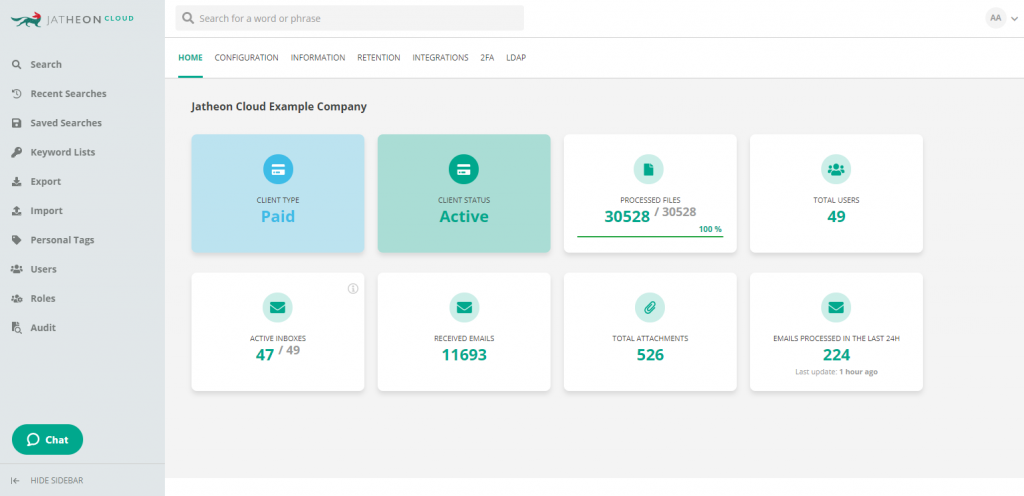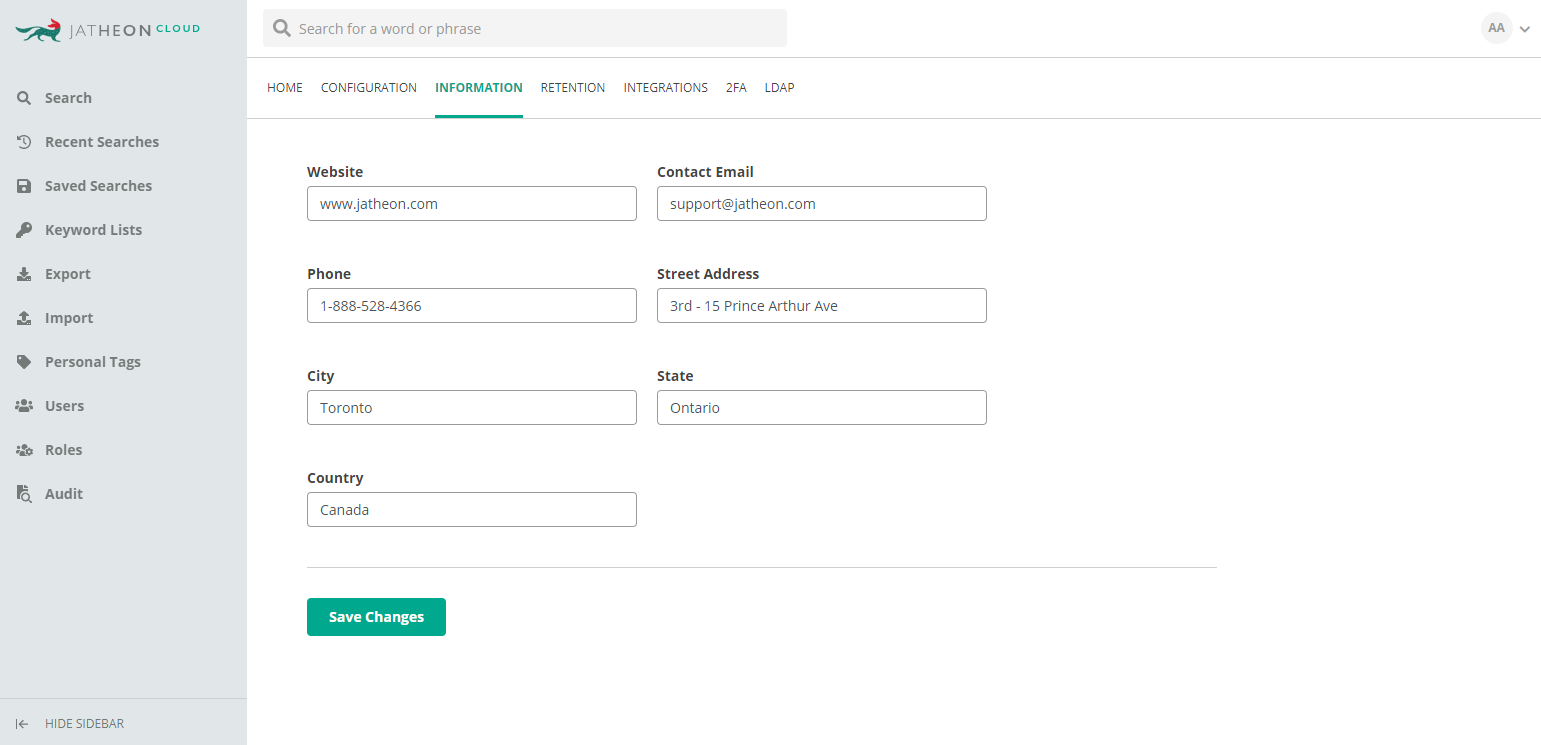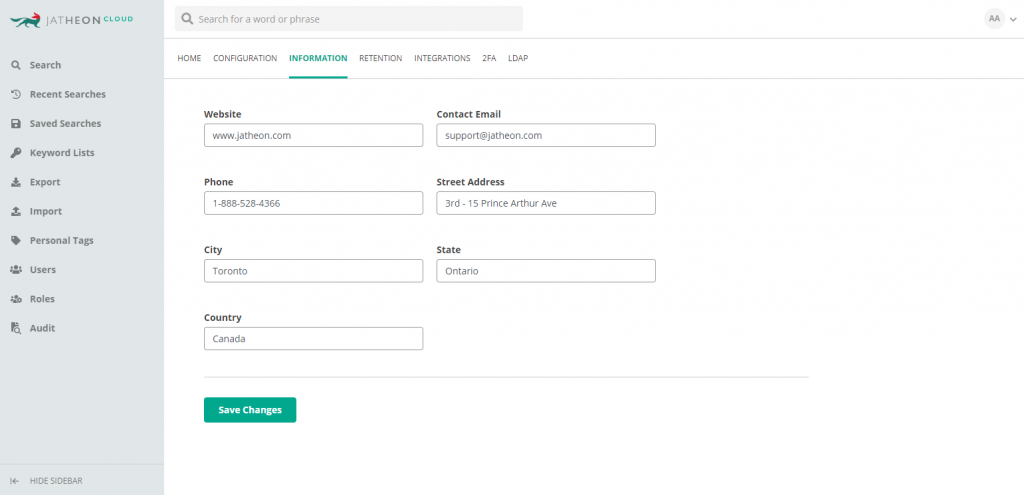 We hope you'll like the updates! Remember that you can always reach out to support@jatheon.com if you have any questions, issues or ideas for improvement.
If you're not a Jatheon Cloud user yet but would like to test it, book a 30-minute demo or learn more about the product and its functionalities.