The Jatheon Cloud data archiving platform is steadily growing. This time, we're announcing one of our biggest updates ever – complete support for the archiving of MS Teams and the addition of Classification Tags.
Archive MS Teams for Compliance and Legal Support
Microsoft's collaboration and communications platform, MS Teams, has seen enormous growth at the beginning of the pandemic, following a global shift to remote work. Since then, the number of daily active users of Teams has skyrocketed from 75 million in April 2020 to 145 million in April 2021 and 270 million in January this year.
Given that Microsoft launched a standalone version of Teams for small businesses, we thought it would be adequate to enable the archiving of MS Teams chats for organizations that need to retain such records for compliance or want to maintain records of corporate correspondence for litigation management or HR purposes.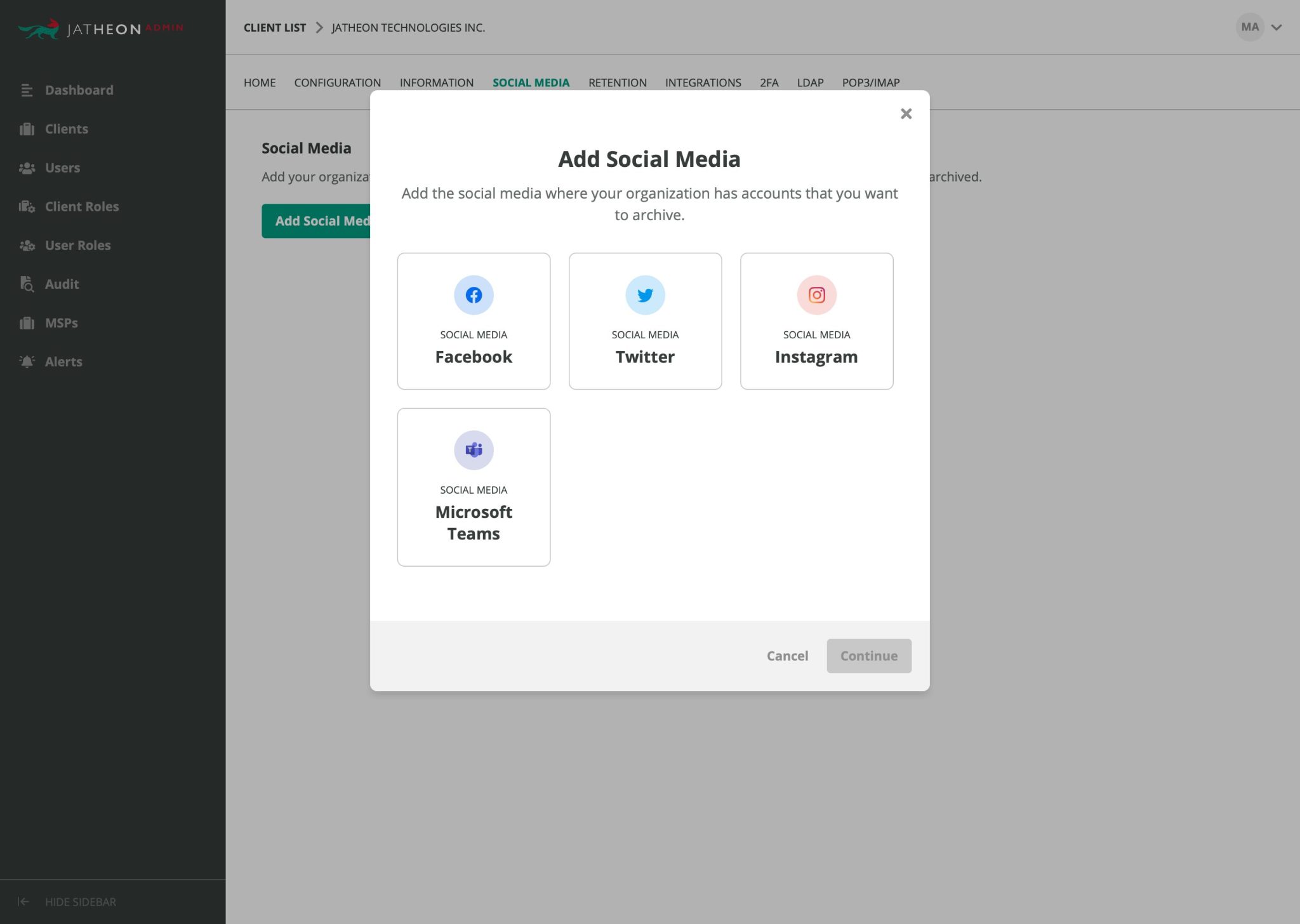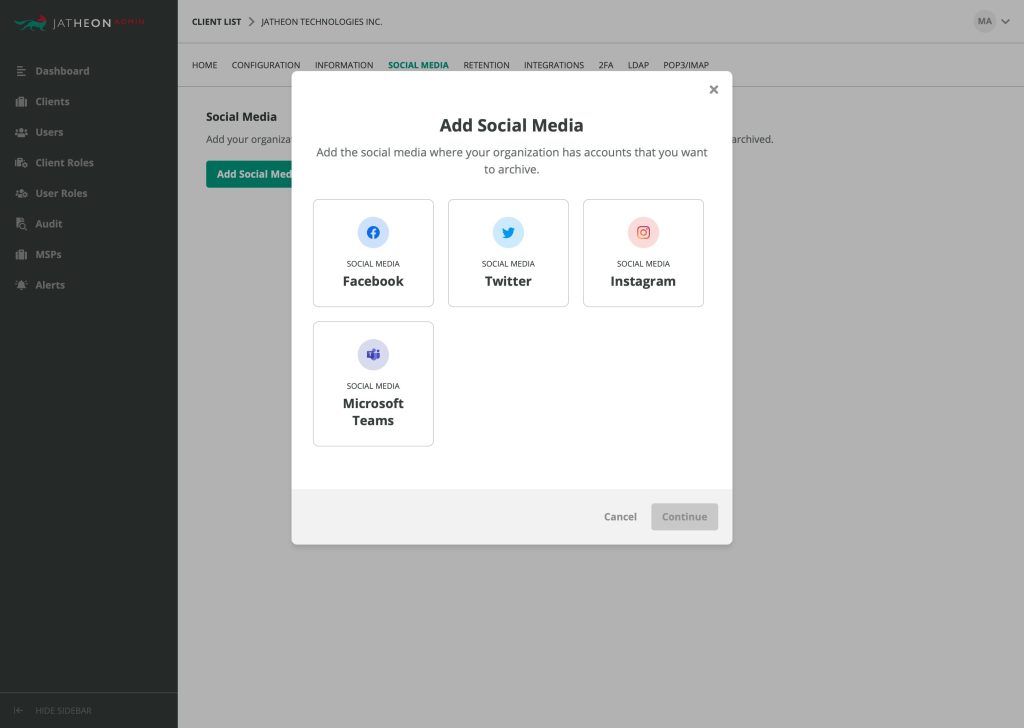 Jatheon's Support Team will take care of the onboarding and setup process. The only thing you need to do is to select your Microsoft Teams administrator from the list of users in your organization.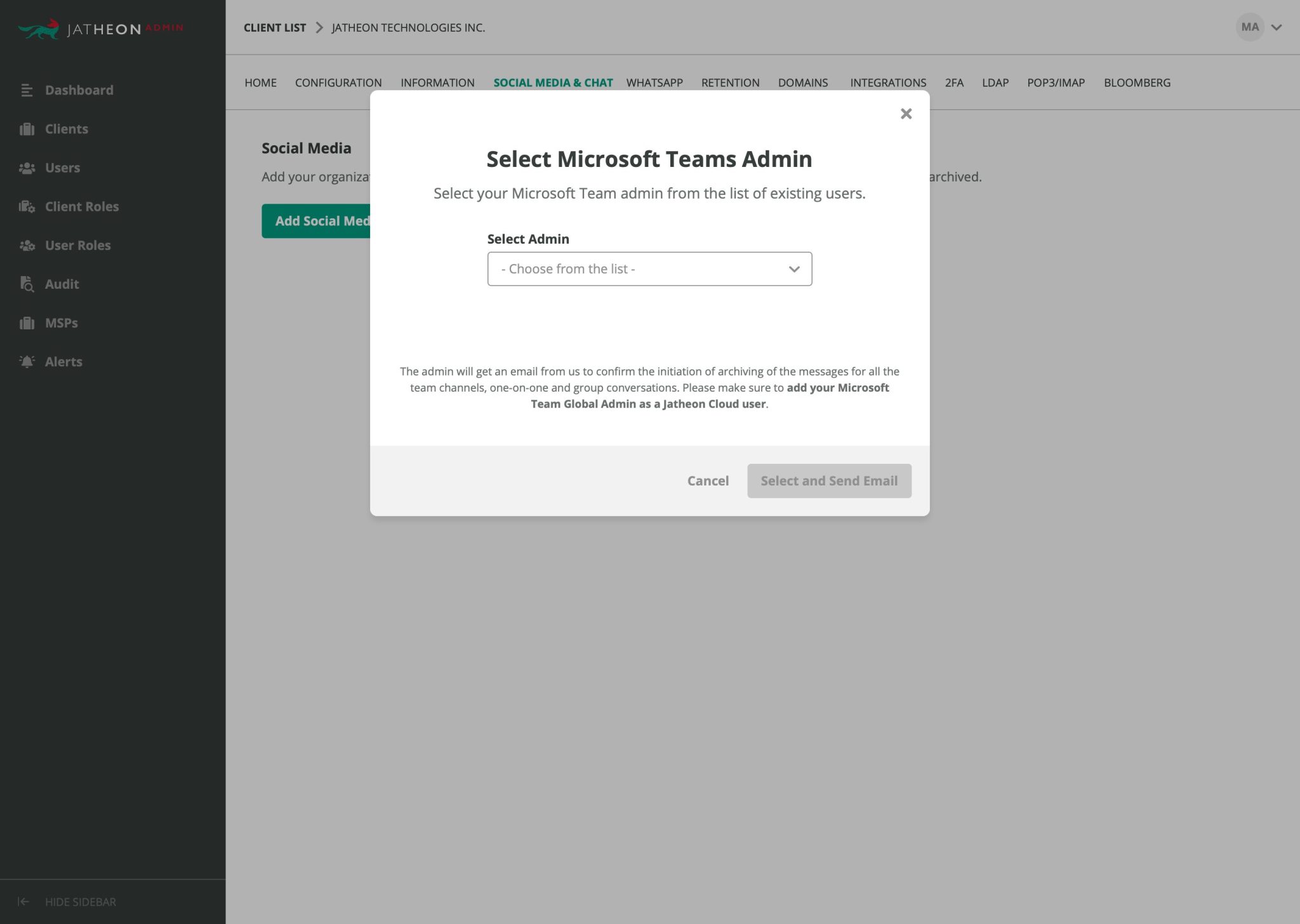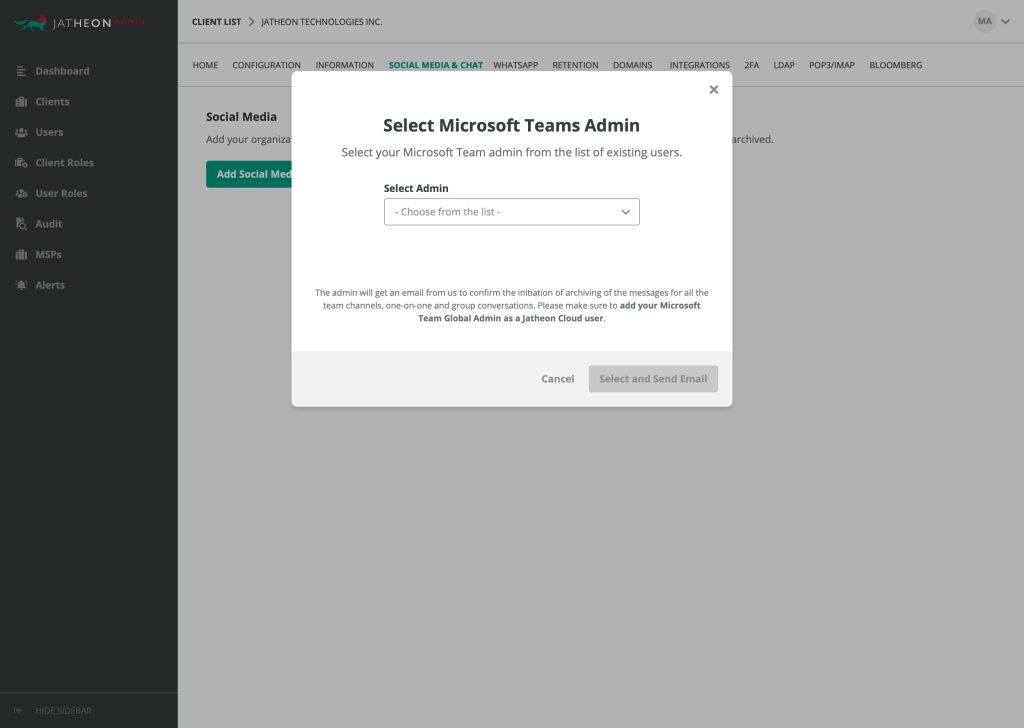 Next, your organization's Admin will need to give the Jatheon Cloud app the necessary permissions and confirm the MS Teams tenant that will be archived.
Jatheon Cloud captures MS Teams chats (one-on-one and group conversations) and channels with complete multimedia:
For 1:1 conversations: Names of the participants: sender and recipient
Conversation name (if applicable)
Group conversation name and the number of participants
Date and time
Message content:

Plain text
Links
Stickers
Emoji
GIFs
Photos
Videos
Audio messages
Files (which can be downloaded)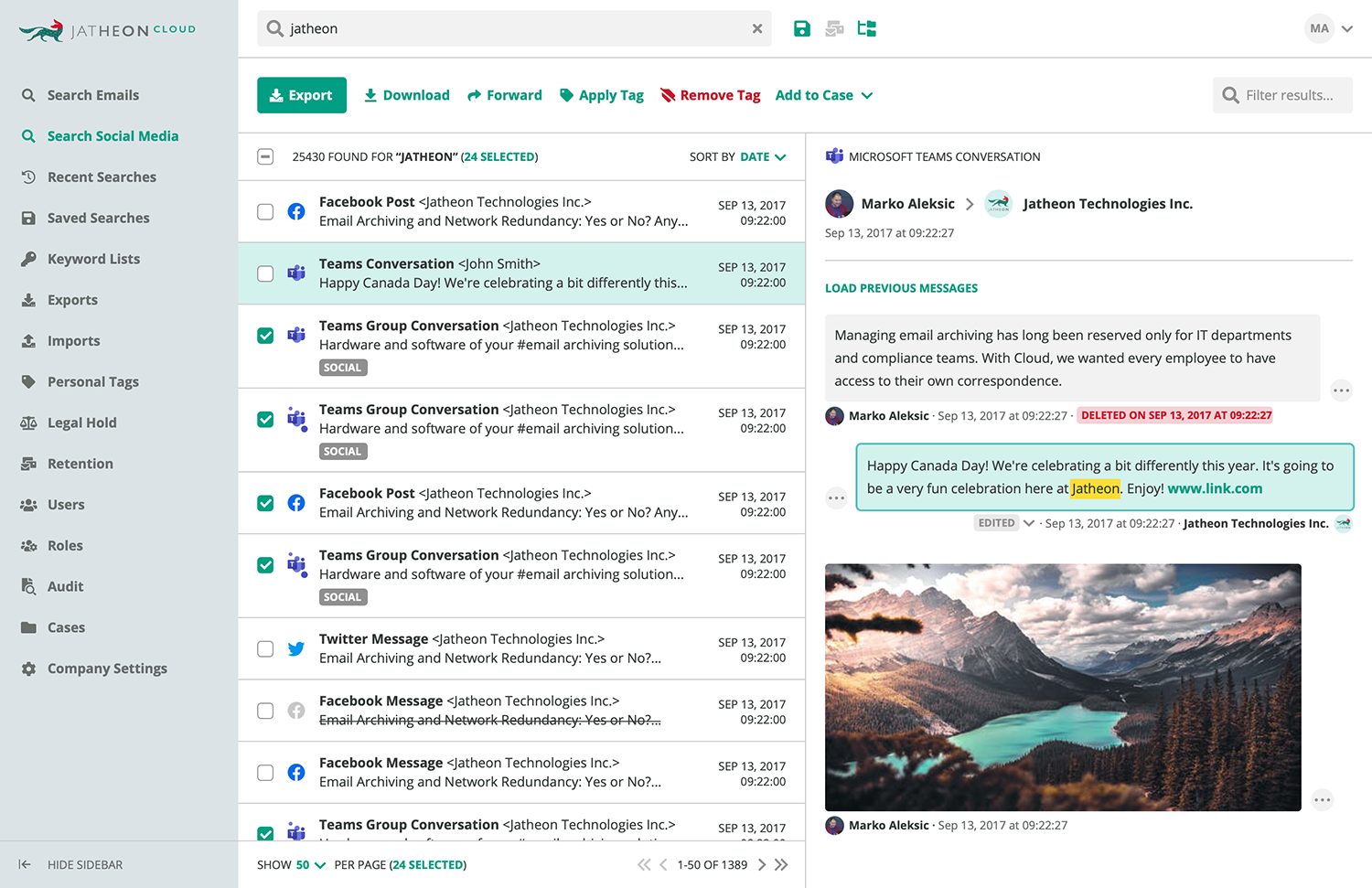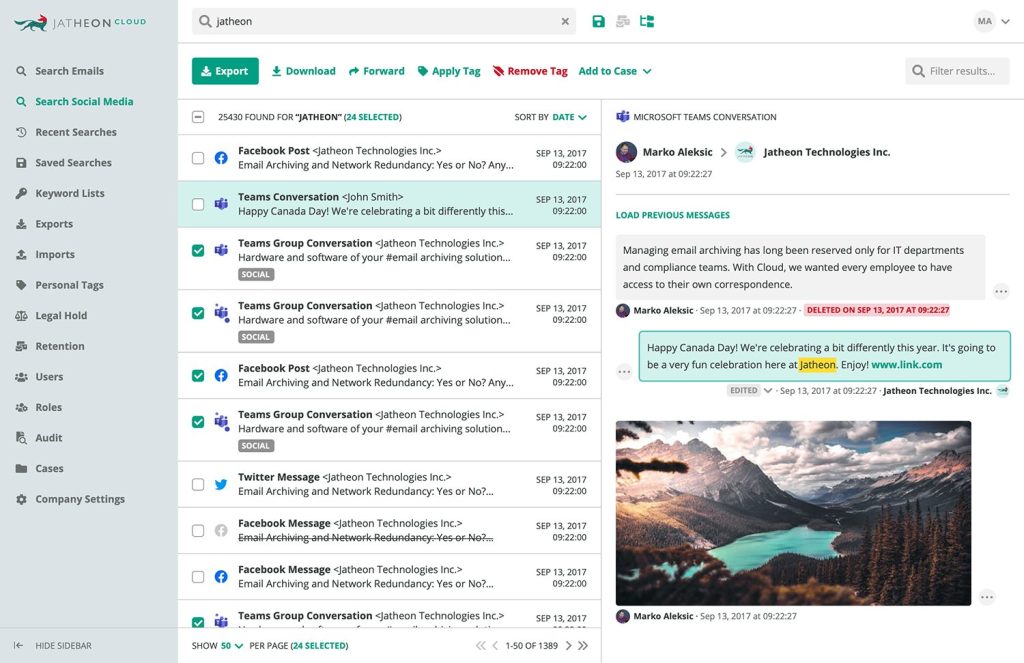 Once a search is conducted, the results will be displayed, clearly indicating the type of MS Teams message (e.g. Teams Group Conversation, Teams Conversation). Clicking on an individual result will open the conversation thread on the right and the selected message will be colored differently while shown in context.
All edits and deletions are also captured. For edited messages, authorized persons or compliance teams will be able to see when the change occurred, as well as view all message versions. For deleted messages, there will be a label informing the person when the message in question was deleted.
This is of key importance in cases where employees communicate anything inappropriate and later try to conceal the event by editing or deleting (parts of) conversations. Jatheon Cloud is the only data archiving platform which provides this level of detail.
If you're a Jatheon Cloud user whose organization archives Microsoft Teams, you can learn more about MS Teams onboarding, searching through records and exporting results in the Teams-related articles in our Knowledge Base.
Classification Tags
With Classification Tags, we're allowing users more control over the emails they receive. Unlike Retention Tags, which are available only to compliance teams, administrators or users with custom permissions, Classification Tags are available to all users with default roles and are shared with other people from the same organization. Custom user roles can also be granted the permission to manage this type of tags.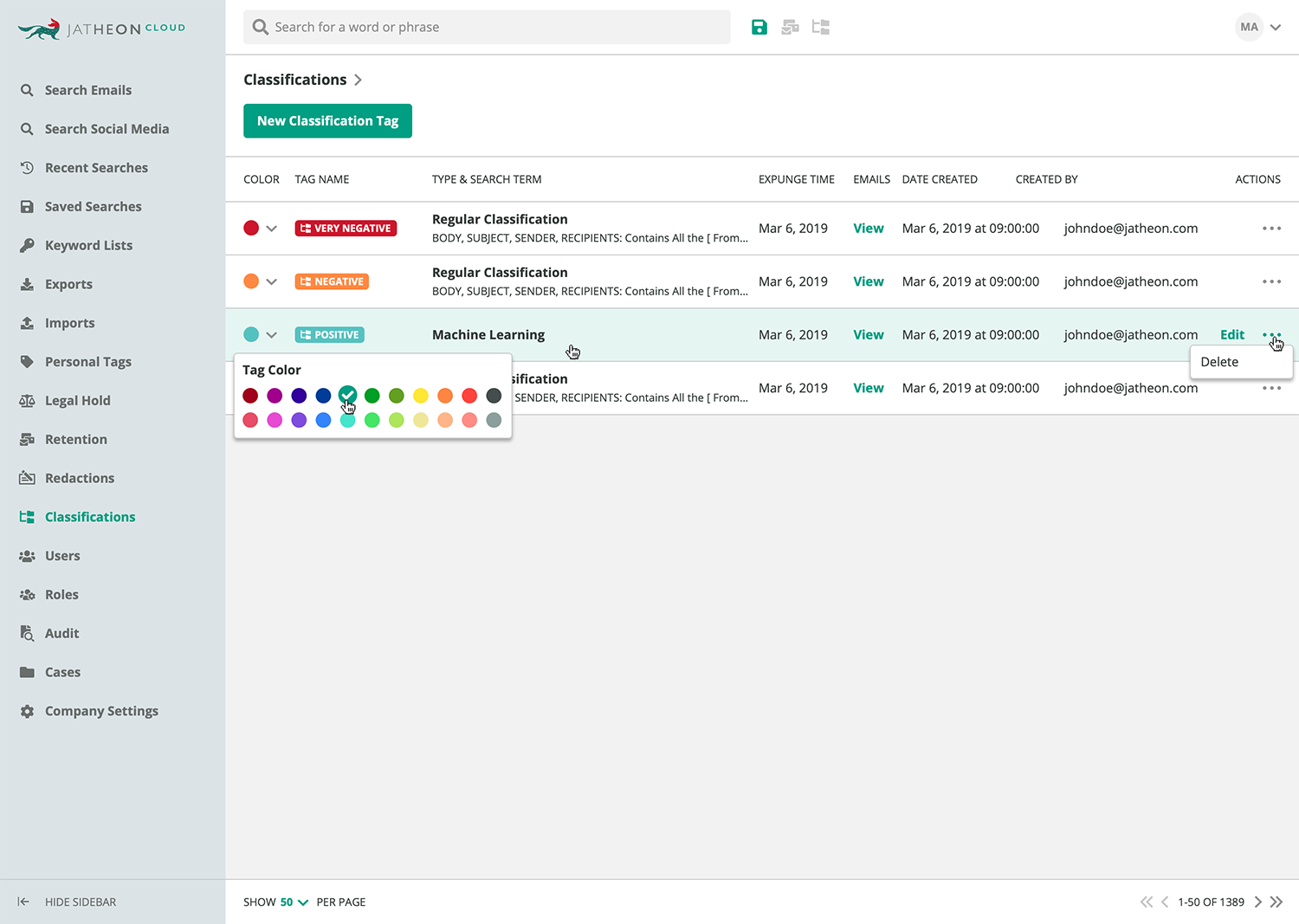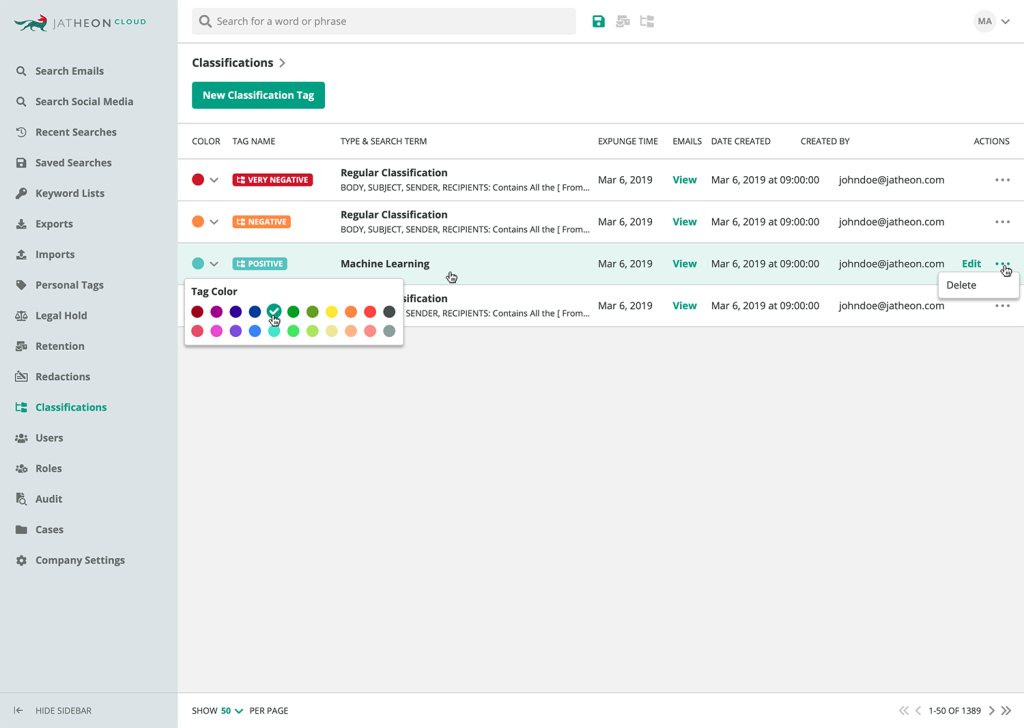 Apart from the regular tag actions available for Retention and Personal Tags like choosing the tag color, naming the tag or setting the expunge period, Classification Tags come with two new options – visibility and assignability.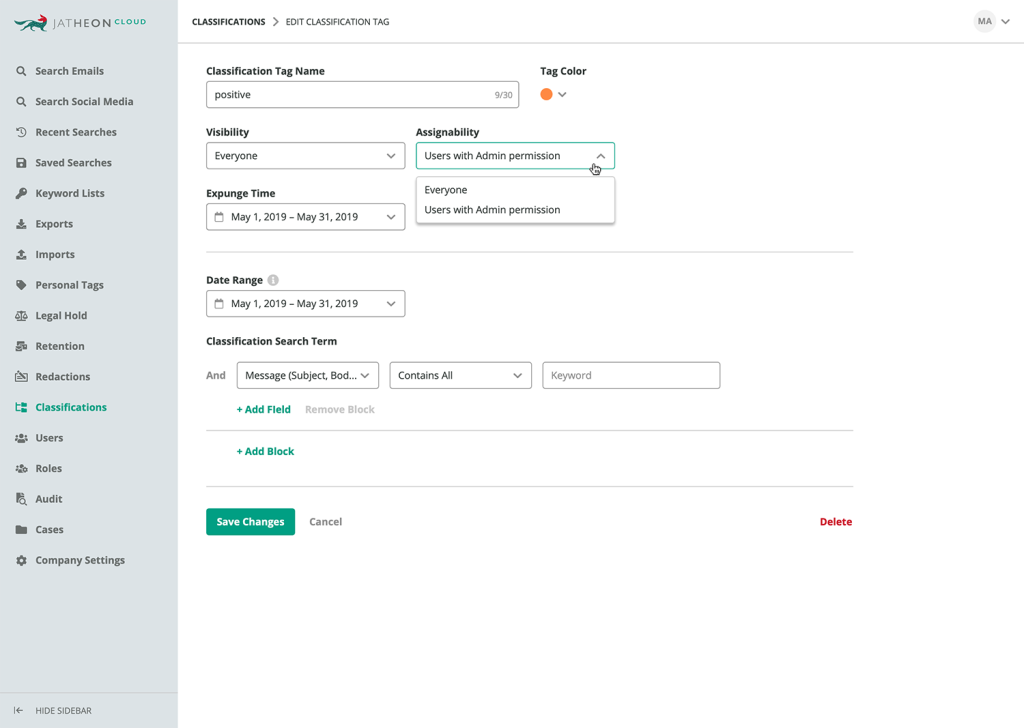 Visibility settings control the users who can view a particular classification tag, while Assignability refers to users who can assign tags. Tags can also be removed and deleted, provided that the user has such permissions.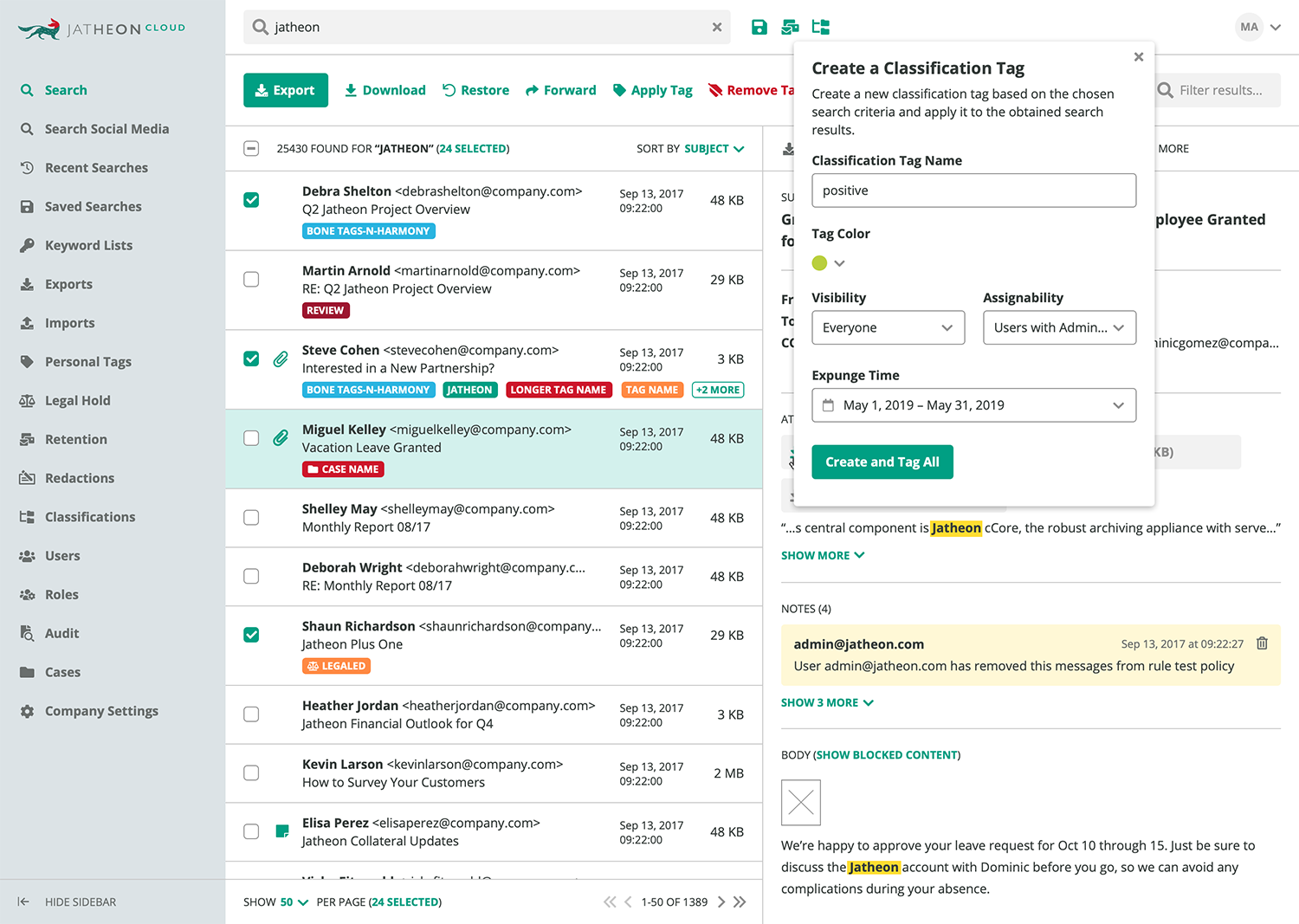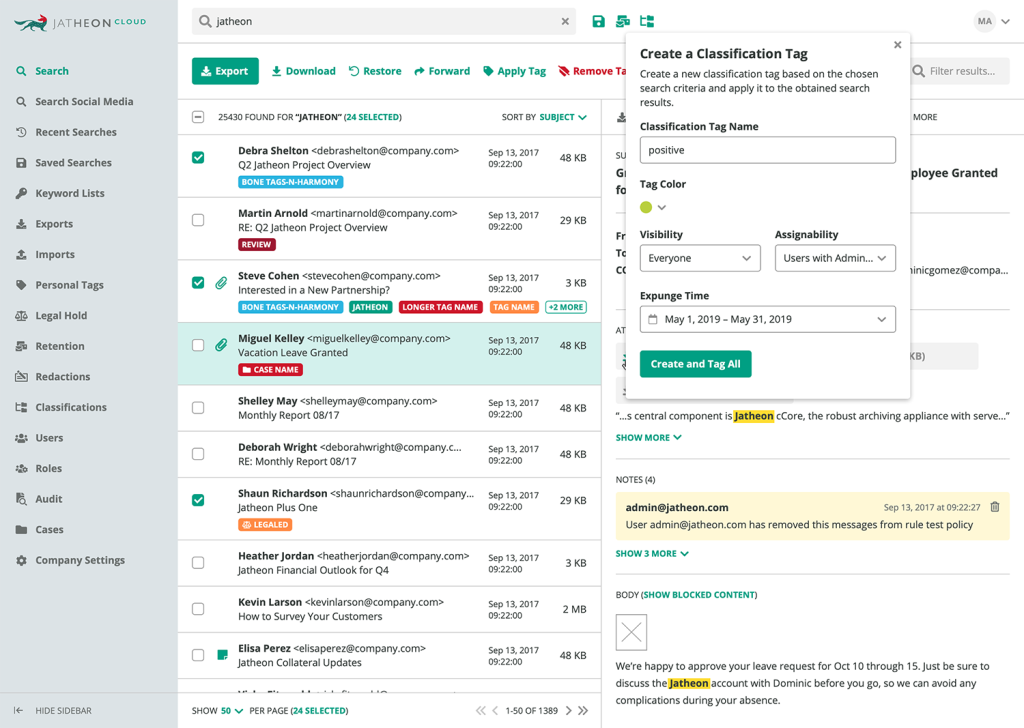 If you're a Jatheon Cloud organization that currently archives email on the platform, this option is already available to you, and detailed information about applying, removing and managing Classification Tags can be found in our Knowledge Base.
If you need any other features or have feedback for our Product Team, ping us here – we welcome feature requests and are happy to provide tailored solutions for our clients' needs.
To learn more about our AWS-based data archiving platform for compliance, ediscovery and FOIA management, contact us or book a demo.