The public sector is in the middle of a major shift as more and more leaders recognize that social media and government communication go hand-in-hand.
And for good reason.
Government and social media can go hand in hand. Especially if social media is taken as not just another channel for the government to use to communicate with citizens, but rather as of the most effective and powerful tools at their disposal.
When used strategically, it can help governments to connect with the public, provide updates on policies and initiatives, and share information with citizens.
But, social media is a new and unfamiliar territory for government agencies, and it can be difficult to get started. Which platforms should your agency use? What are the best practices for local government social media usage? How can you maintain a consistent tone of voice? How do you handle compliance?
To help you answer these questions, we've compiled a list of the 5 best social media platforms government agencies can use to connect with the public.
Twitter
When it comes to quickly distributing critical information to as many people as possible, Twitter remains the most effective social media tool. Many people rely on Twitter for the latest news and updates, so if they want to know about any changes in local transportation, or how long a power outage will last, Twitter is a favorite go-to place for such information.
Why use Twitter if you're a government agency?
Twitter is excellent for conveying vital news and updates and supporting agency activities.
Good to know:
Keep in mind that people will respond to your tweets and send direct messages to your account, therefore you absolutely need an account administrator to respond to inquiries. Twitter, like all social media platforms, is about interaction and two-way discussions; don't use it as a digital bulletin board.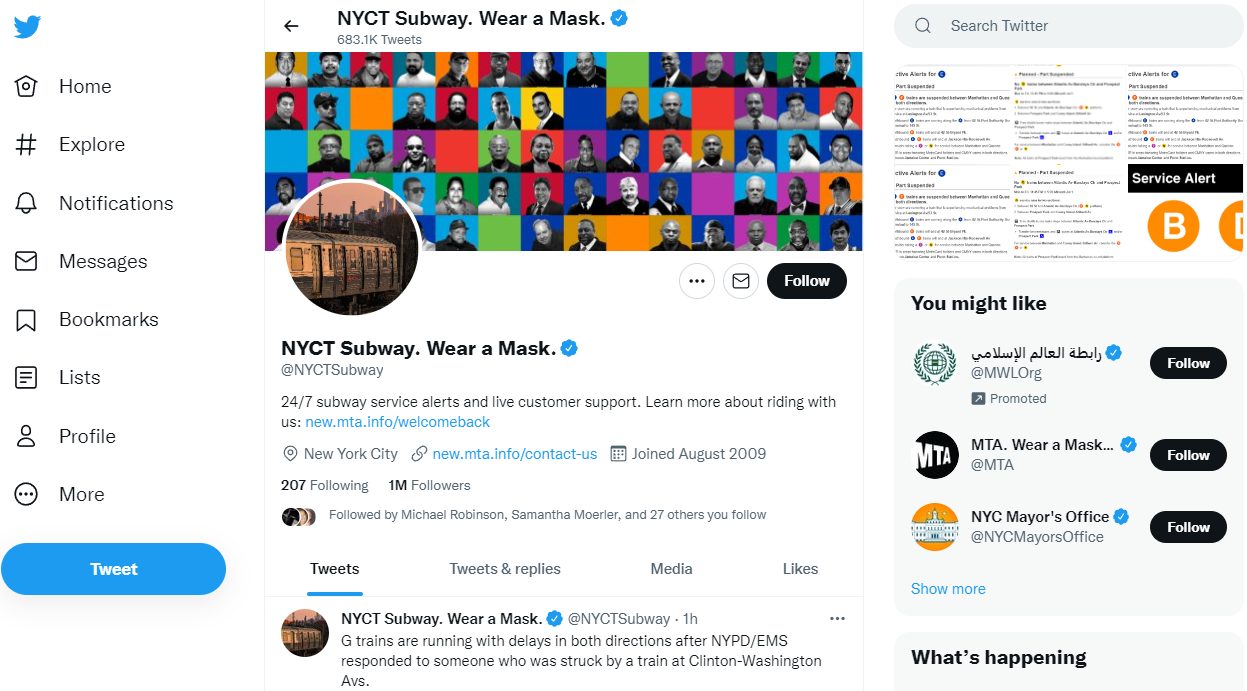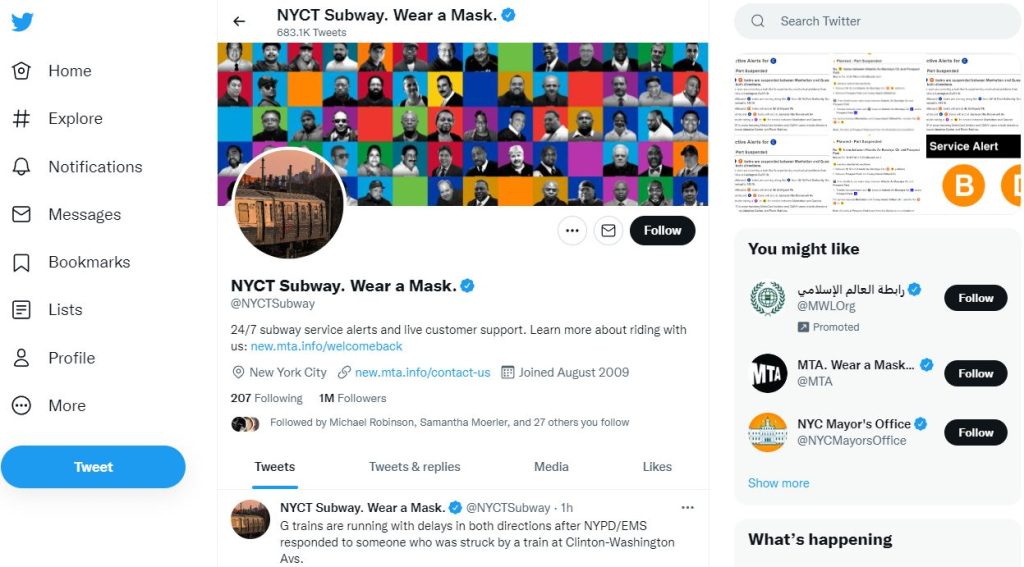 Facebook
Whereas Twitter is best used to deliver important information, Facebook is one of the best social media platforms for government organizations to connect and engage with the community. Of course, you can still use Facebook to provide updates, but its actual strength rests on mutuality, an open discussion and the two-way connection it promotes.
To make the most of Facebook, you should envision and organize your page as a place where citizens can learn about the hard work going on behind the scenes and connect with the public servants by commenting, reacting, sharing opinions and resharing your posts.
Why use Facebook if you're a government agency?
Use it to promote your programs, educate the public, show transparency and share your success stories.
Good to know:
Be prepared for trolls and inappropriate comments. Make sure you stick to the best practices for local government social media usage, create a clear social media strategy and appoint dedicated staff to oversee the page. Don't forget that you will need a social media archiving solution to archive your page – it's certain that you will delete some comments and you need to have them available and searchable for open records purposes.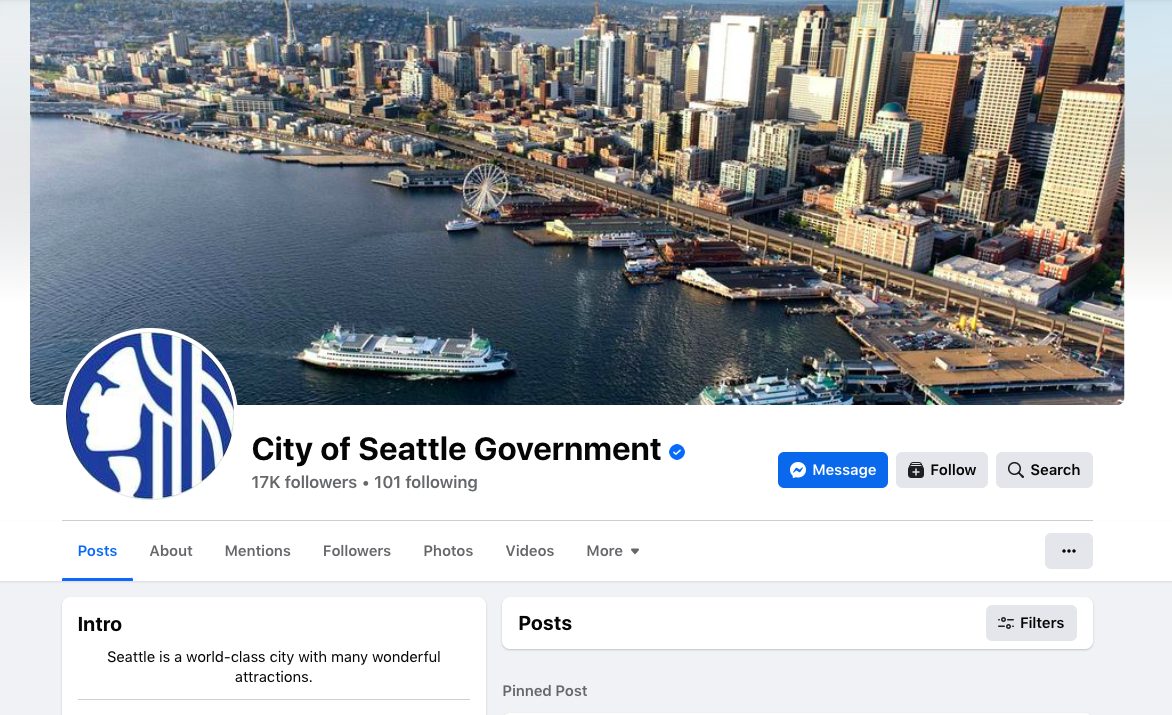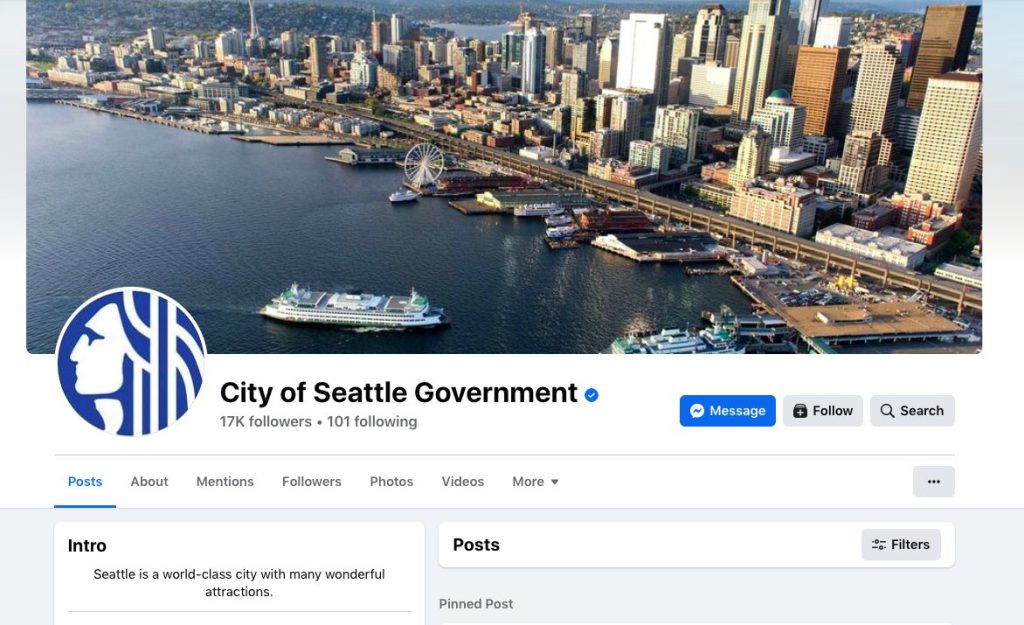 Instagram
When speaking about government and social media, we cannot forget Instagram. It is, above all, a visual medium, so if you're looking to share photos of your latest project or help promote an event, this platform may be for you.
Instagram is a great place to show off the enthusiasm that drives your policies, as well as the personality behind them. It allows you to engage your followers in novel ways, encourage civic participation in your community, and connect with new constituents to broaden your reach.
Why use Instagram if you're a government agency?
It's excellent for promoting agency initiatives, publicizing events, and improving transparency.
Good to know:
Instagram is all about images and short videos, so you'll need someone who can capture short, informal video clips and photos to share with your online community.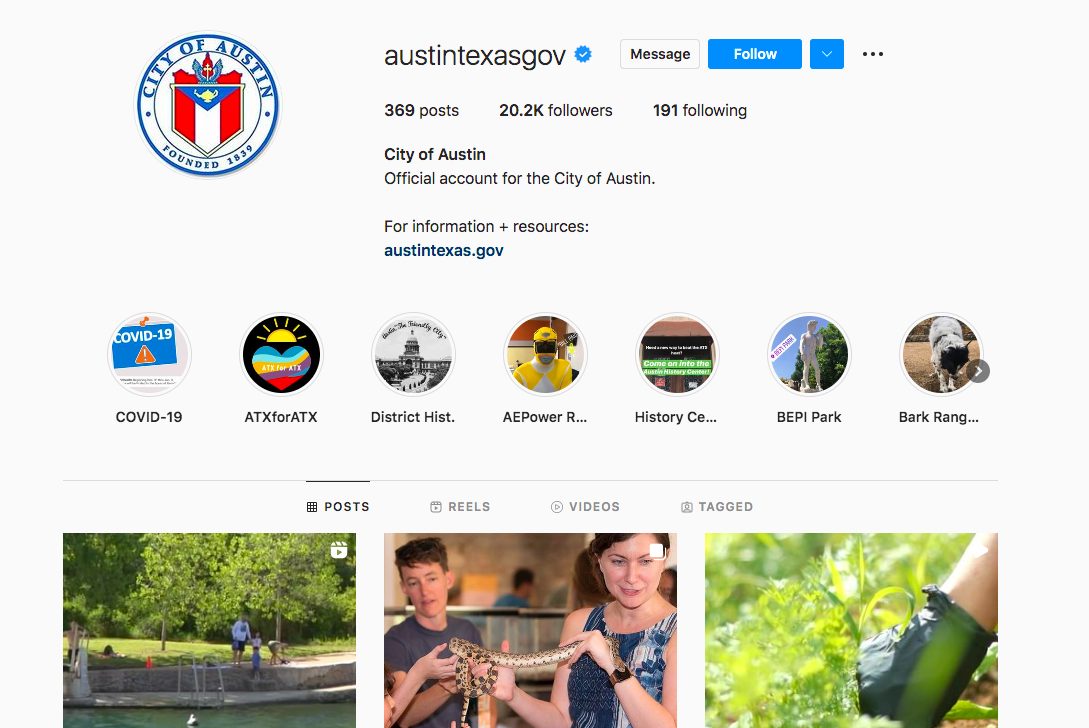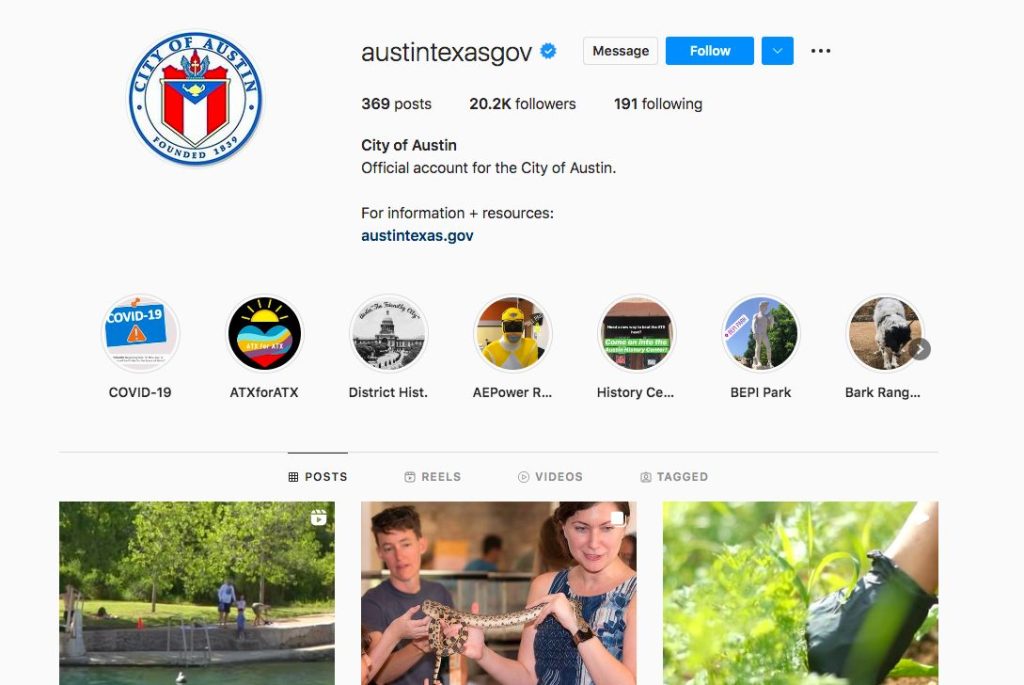 Nextdoor
Nextdoor is a private network for neighbors – members use their real names and addresses and connect to their actual neighbors and communities.
With this network, constituents have a safe and direct communication channel to connect with government entities. This makes Nextdoor one of the best social media platforms for the government. You know who you're talking to, so you can interact in a really meaningful, focused way.
Why use Nextdoor if you're a government agency?
Nextdoor is excellent for organizing and overseeing neighborhood initiatives, civic participation and the prevention of crime.
Good to know:
Bear in mind that Nextdoor isn't as popular as social media networks like Facebook or Twitter. You might need a little extra effort to encourage your community to join and actively participate.
Nixle
Nixle remains the most popular network among public safety departments, though it's also gaining traction with schools and businesses.
One of the biggest benefits of Nixle is that it allows users to quickly send alerts and notifications from mobile devices and distribute them simultaneously through text, phone, email, Facebook and Twitter.
Corporate organizations can also rely on Nixle for sending alerts and sharing up-to-date, relevant information. Over 8,000 businesses and government agencies use it to deliver time-sensitive and critical information to employees and citizens – from information about active shooters, evacuations, civil unrest or natural disasters to power outages, cyber attacks and network or email issues.
Why use Nixle if you're a government agency?
The convenience of Nixle lies in the fact that it can deliver mobile text, email, online, Twitter, and Facebook alerts all at once. It is also excellent for emergency warnings.
Good to know:
Remember that Nixle is not free. There are three price options available.
Government and Social Media: Which Platforms to Avoid
When a new social media platform emerges, it might be tempting to adopt it right away. However, just because a platform is popular does not mean that it will be appropriate for every organization and every industry. This is especially true for government agencies.
Here are some mistakes that agencies make when choosing the best social media platforms for the government sector.
Wrong demographic — TikTok, for example, has a young audience looking for pure entertainment rather than serious public service statements.
Content and format constraints — The information you want to provide might not be suitable for all formats. For example, TikTok only allows users to upload videos, so you wouldn't use it to promote an article, or to share a public safety announcement. Instead, focus on channels that best enable you to communicate your message.
In conclusion, consider your organization's goals, the demographics of your audience, and your government's overall strategy and messages before selecting a social media platform and launching government social media campaigns.
How Jatheon can help ensure social media compliance
Government agencies and social media can be a great combination. However, social media presents unique compliance challenges for the government. Because social media information is considered a public record, government agencies must comply with FOIA and open records requests, as well as satisfy state-specific deadlines, when giving access to government documents.
Jatheon can help your organization address these challenges with our social media archiving solutions, which can capture, preserve, and retrieve social media data across all major social networks.
Book a demo today to learn more about how our social media archiving solutions can help your organization.