Robust
.

Reliable

.

Secure

.
Powerful on-premise email archiving and governance solutions
Our passion for data security, compliance and information governance drives us to create robust and flexible archiving solutions that can archive various corporate content ‒ email, social media, mobile calls, texts and more.
Ensure compliance with FINRA, SEC17a-4, HIPAA, SOX and other federal, state and industry laws.
Compatible with all major email platforms





Jatheon CTRL
Jatheon CTRL is the optional SaaS-based social media, mobile and IM archiving add-on that's integrated into cCore's archiving software.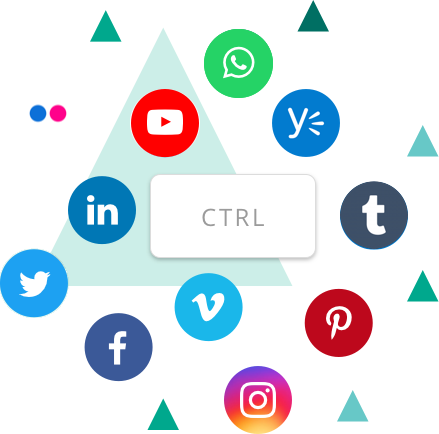 Archiving Support for All Major Social Media
We provide archiving capabilities for social media channels including Facebook, Twitter, LinkedIn, Instagram, YouTube, Vimeo, Tumblr, Pinterest, Flickr and more.
Mobile and IM Archiving
Archive phone calls from most carriers around the world, as well as SMS, MMS and voicemail using both carrier deployment and Android or iOS apps. Support for both BYOD and enterprise-owned phones. Complete archiving support for WhatsApp for all iOS and Android devices and OS versions.
Archive Everything from a Single Platform
The modular design of our archiving solution allows you to monitor and archive your entire corporate communication using a single interface. Once enabled, Jatheon CTRL appears as an additional functionality in your cCore archiving software.
Key Features
Search social media posts, mobile calls, texts, MMS and voicemail
A large number of search criteria: From, To, Message Content, Message Subject, Comment, Notification, Status/Tweet/Post, Attachment, Conversation and more.
View messages before and after the given message
Apply policies
Apply legal hold
Export to PST/Transcript
Download
Other Add-Ons
Smart options for added security and scalability of your archive.
Jatheon Xpand
Our expansion storage units are an easy and cost-effective way to add more storage to your existing cCore setup without having to purchase a whole new archiving appliance.
Jatheon Cloud Backup
Ensure additional safety of your archived data by mirroring data captured by Jatheon cCore.
Jatheon DR
A secondary disaster recovery appliance where data is replicated from the archive appliance for added security.
Schedule Your Personal Demo
Look inside Jatheon's solution to see how to better manage your corporate email and messaging data. Leave us your contact details and we'll get in touch and show you around.