In the modern age, more and more people are using social media to communicate and post about different topics on their minds.
With so much information, social media has become a common aspect of many investigations, including insurance fraud, intelligence property theft, online defamation, and even criminal prosecutions.
This makes social media capture and investigation very important, especially in regulated industries, where social media posts are considered official business records that need to be retained for compliance.
In this article, we will explore everything you need to know about social media investigation and the best tools you can use to speed up the investigation process.
What Is Social Media Investigation?
Social media investigation, sometimes called social media forensics is the process of searching, collecting, and analyzing a subject's publically available information from various social media platforms in order to acquire legal case evidence.
The evidence acquired can be in the form of social media posts, pictures, and private conversations depending on the specific case.
Once obtained, this information can be used by lawyers to strengthen the case and provide concrete evidence to the court.
The Problem With Manually Gathering Evidence
While investigating social media is great for gathering evidence, it comes with a set of obstacles that turn people away from using social media in legal cases.
Collecting evidence, in particular, can be very time-consuming with its many tasks:
Volume: Combing through dozens (or hundreds) of social media channels for related profiles
Manual work: Manually expanding replies and comments to locate the relevant piece of information
Proving authenticity: Tracing the origins of an image or files being investigated
Taking countless screenshots: Manually collecting entire Tweets, Facebook posts, conversations, or entire accounts as evidence
These processes can take such a long time that conducting an inquiry is simply not cost-effective. Investigators can spend days on social media — but would a client be prepared to pay for your time?
Fortunately, there are social media investigation tools that considerably decrease repetitive tasks and even automate the acquisition of data.
With these tools, you may considerably broaden your social media investigations and gather vital evidence much faster before it is removed or edited.
6 Social Media Investigation Tools That Will Help Automate the Collection and Review of Evidence
1. Jatheon
Helps with: Social media archiving, social media compliance, and ediscovery.
Jatheon is a social media archiving software used to automatically capture and retain official social media channels. It enables users to quickly search all major social media records from a single screen with 20+ advanced search criteria. All of its social media records are captured with their complete metadata and secured with advanced encryption making them completely private.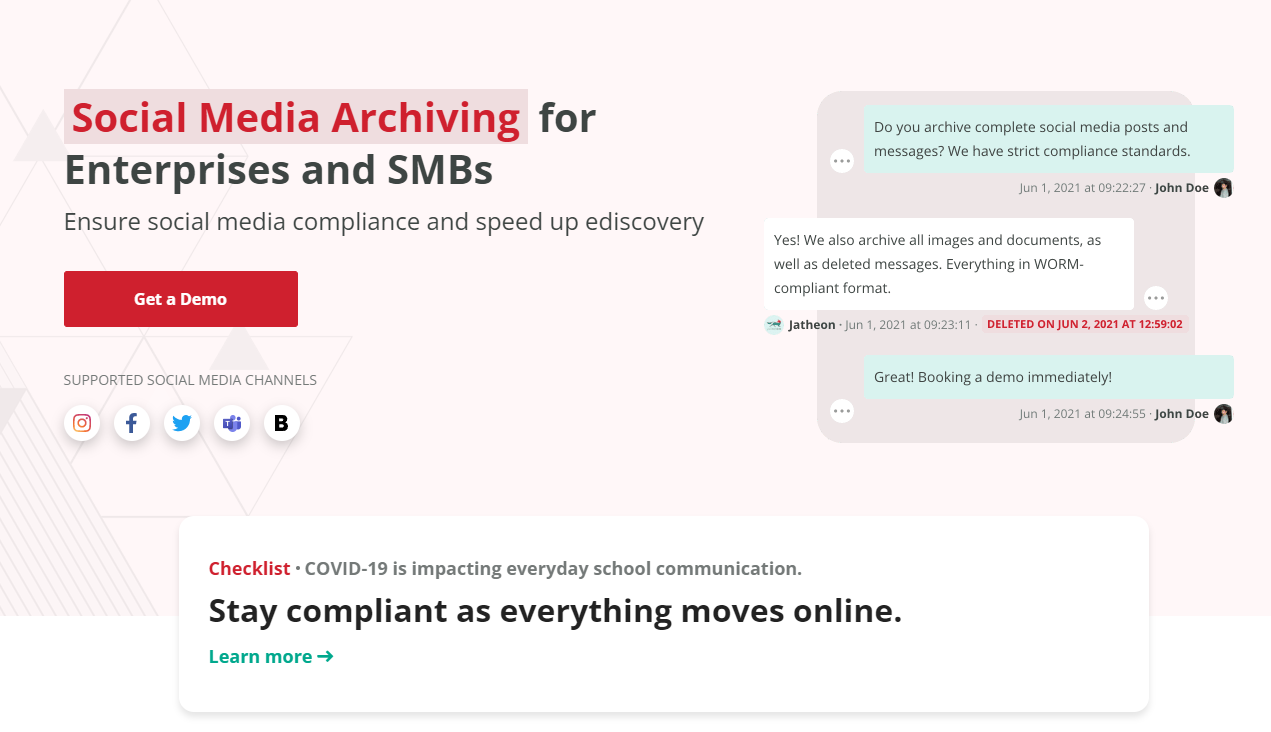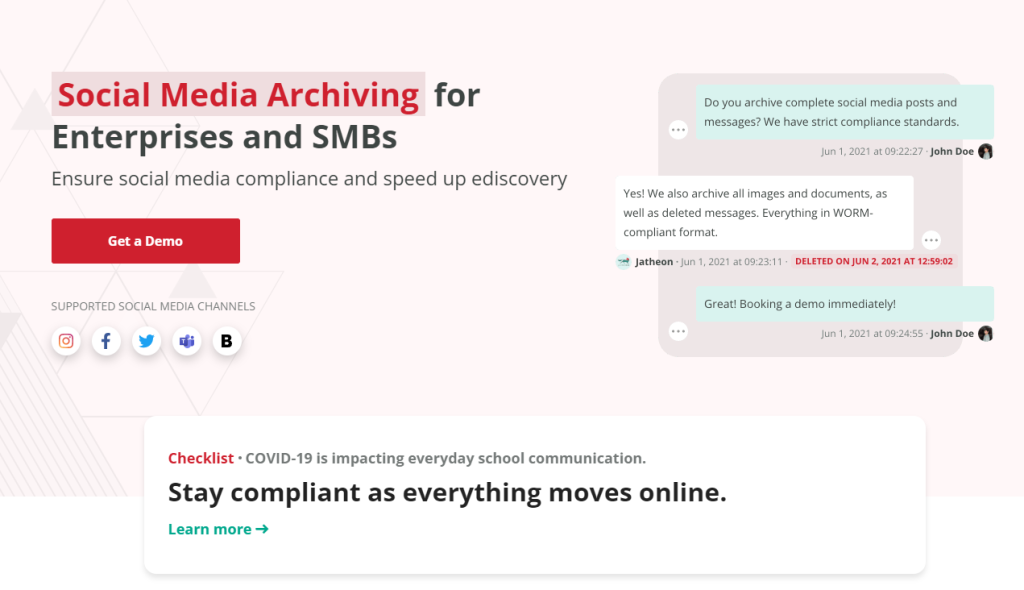 It is used by legal, compliance, and HR teams to solve disputes and employee misconduct cases, to prove compliance with government-imposed social media retention laws as well as to support social media ediscovery with authentic records.
Jatheon's solution connects to a social media account (Facebook, Instagram, LinkedIn, or Twitter) and captures all posts, comments, replies, multimedia, etc. (depending on the social network), including any edits made or deleted posts/messages.
Once captured, it allows for advanced search with 20+ filters and custom formulas to find exactly what you are looking for.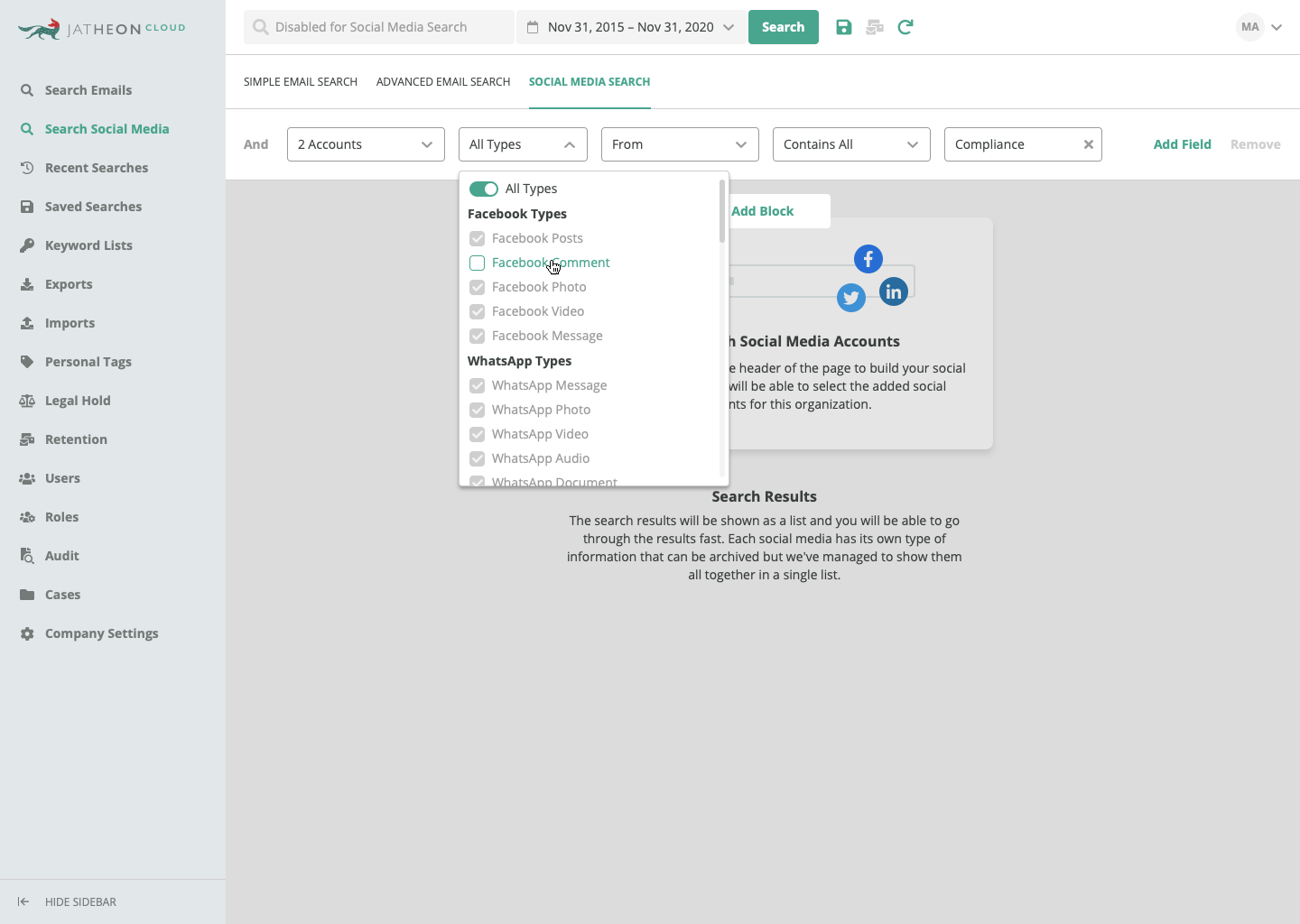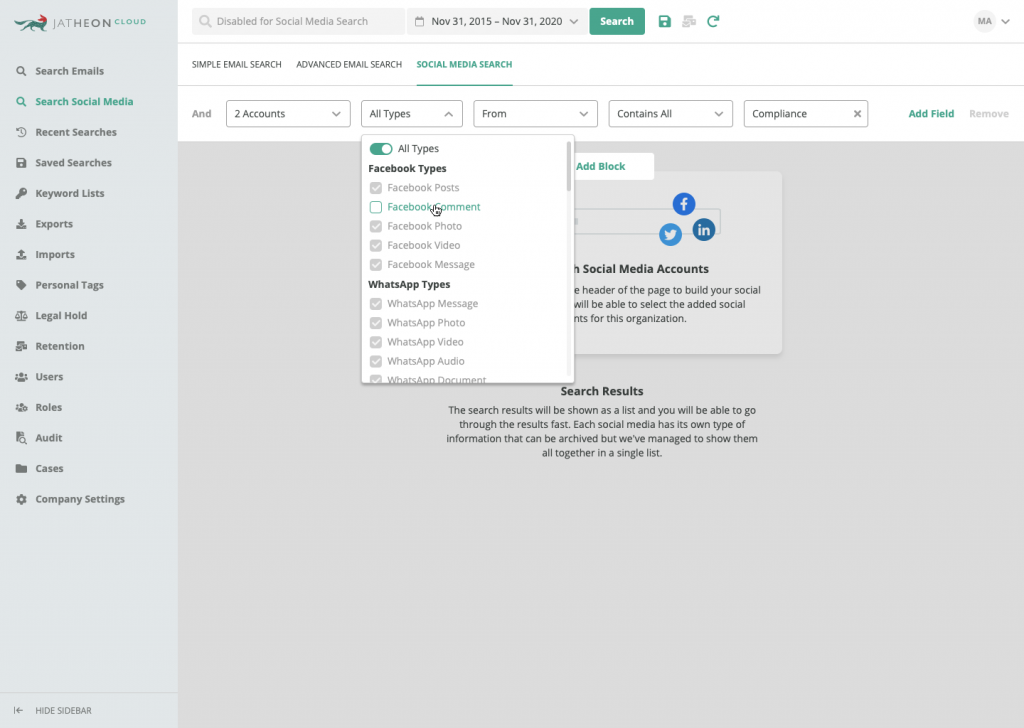 Another extra benefit of Jatheon is that it has an integrated redaction feature, so it's easy to redact sensitive and personally identifiable information before exporting records for review.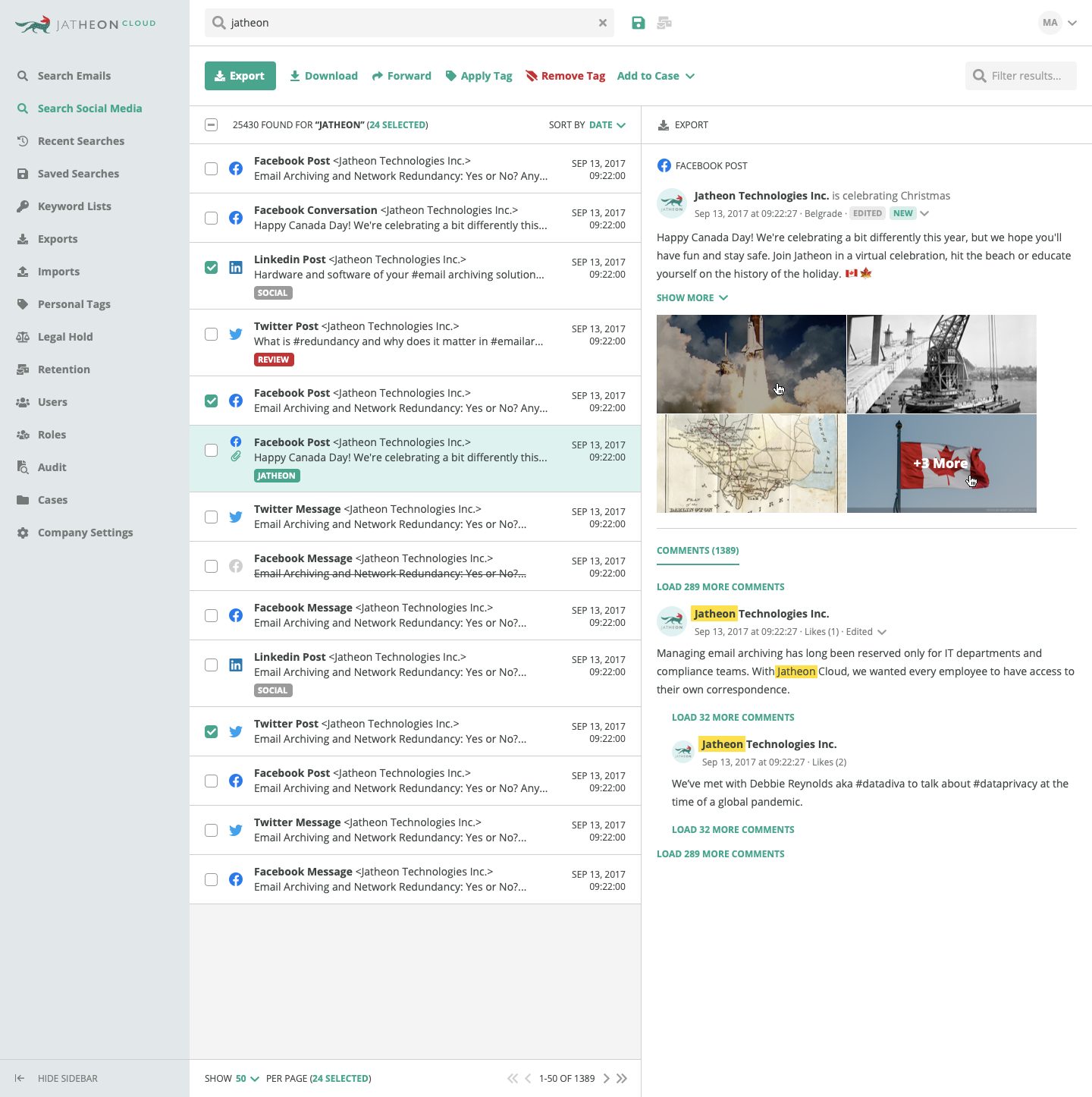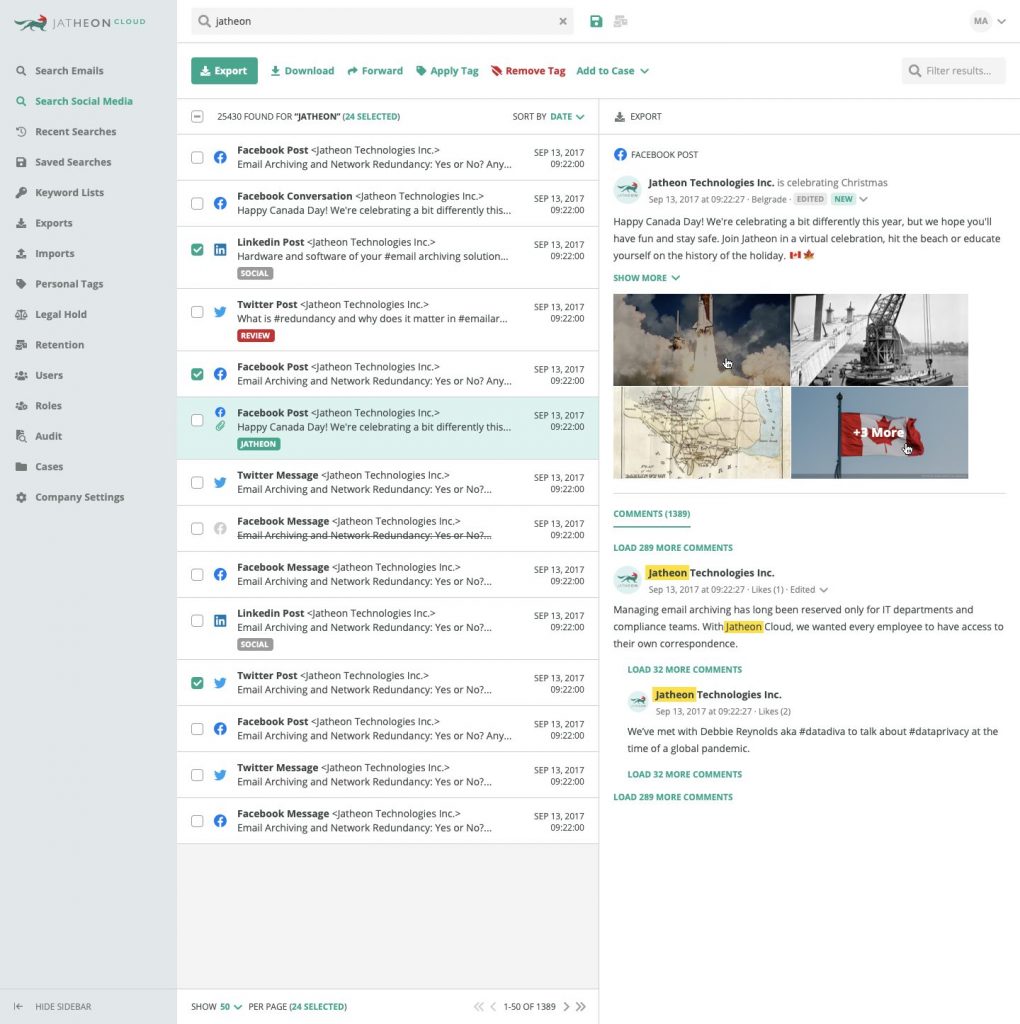 2. WebPreserver
Helps with: Collecting and preserving social media and other internet assets.
WebPreserver is an automated social media forensic preservation tool that can collect weeks of evidence in just an hour. Its auto-expand function automatically extends long collapsed articles, comment threads, and responses, ensuring buried material is recorded without you having to manually expand these areas.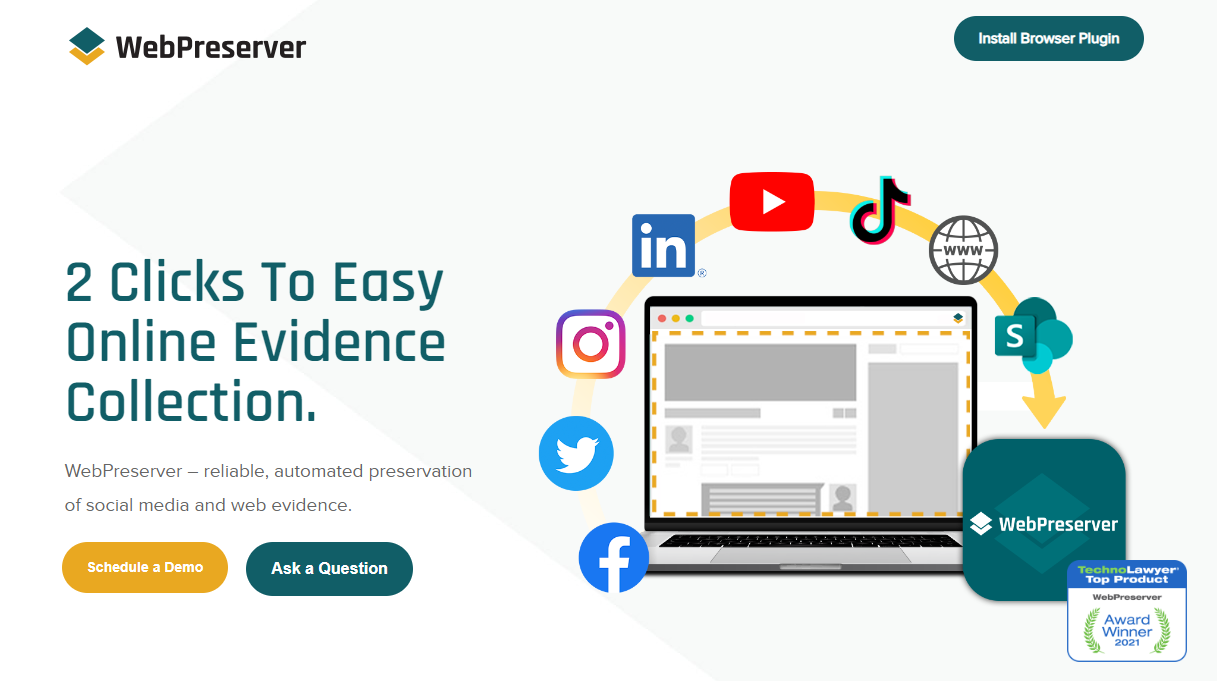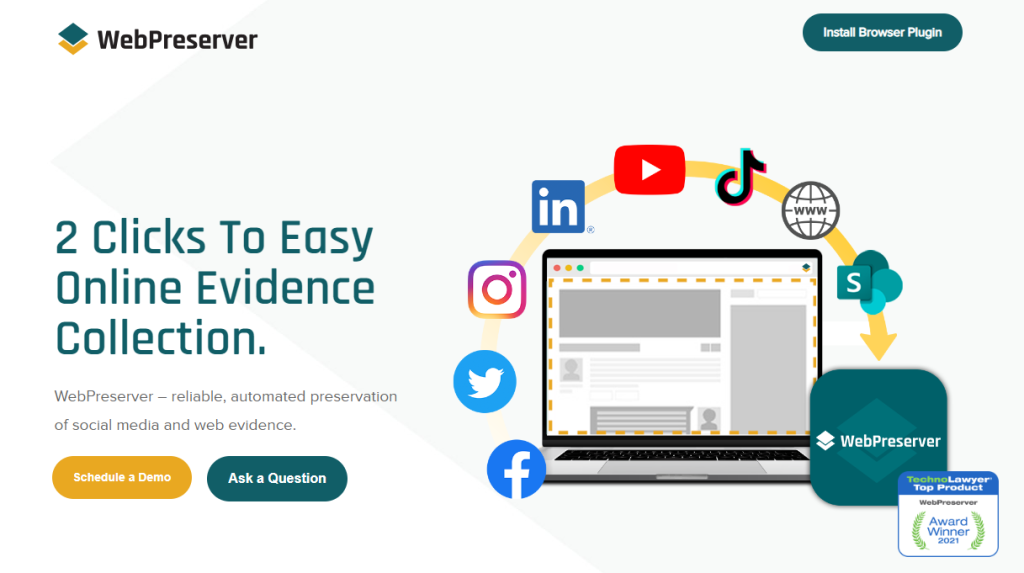 Once the evidence is found, WebPreserver allows for easy export of said evidence in different file formats like OCR PDF or WARC saving time on manual screenshots.
As a browser-based plugin, WebPreserver is compatible with Chrome and Edge users. It ca be downloaded from the Chrome Web Store, but to be used, the user must purchase the license from the official website.
3. Pipl
Helps with: Locating personal, professional, and social information online.
Pipl is likely the most advanced personal search engine available to social media investigators. Pipl gathers data from public documents, classifieds, listings, directories, and online archives on the Internet, but it also has its own exclusive sources of data.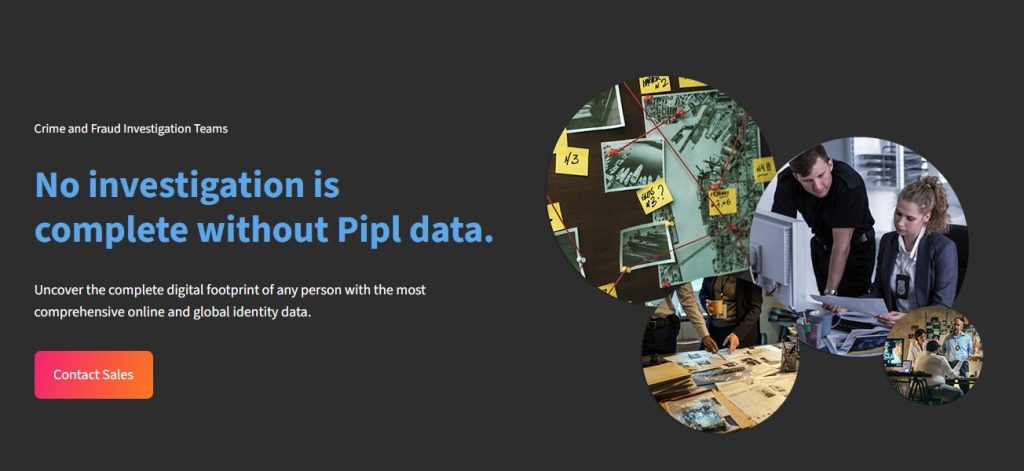 With over three billion online identities (phone numbers and email addresses) and 25 billion individual identification records at its disposal, it's safe to say that Pipl has worldwide coverage when it comes to social media investigation.
To start, Pipl requires a single data point about the person you are looking for and it will provide you with all available information, from their social media accounts to employment and educational history.
4. Social Links
Social Links brings together data from social media, messaging apps, and blockchains letting you view a person's digital footprint in a visually appealing way.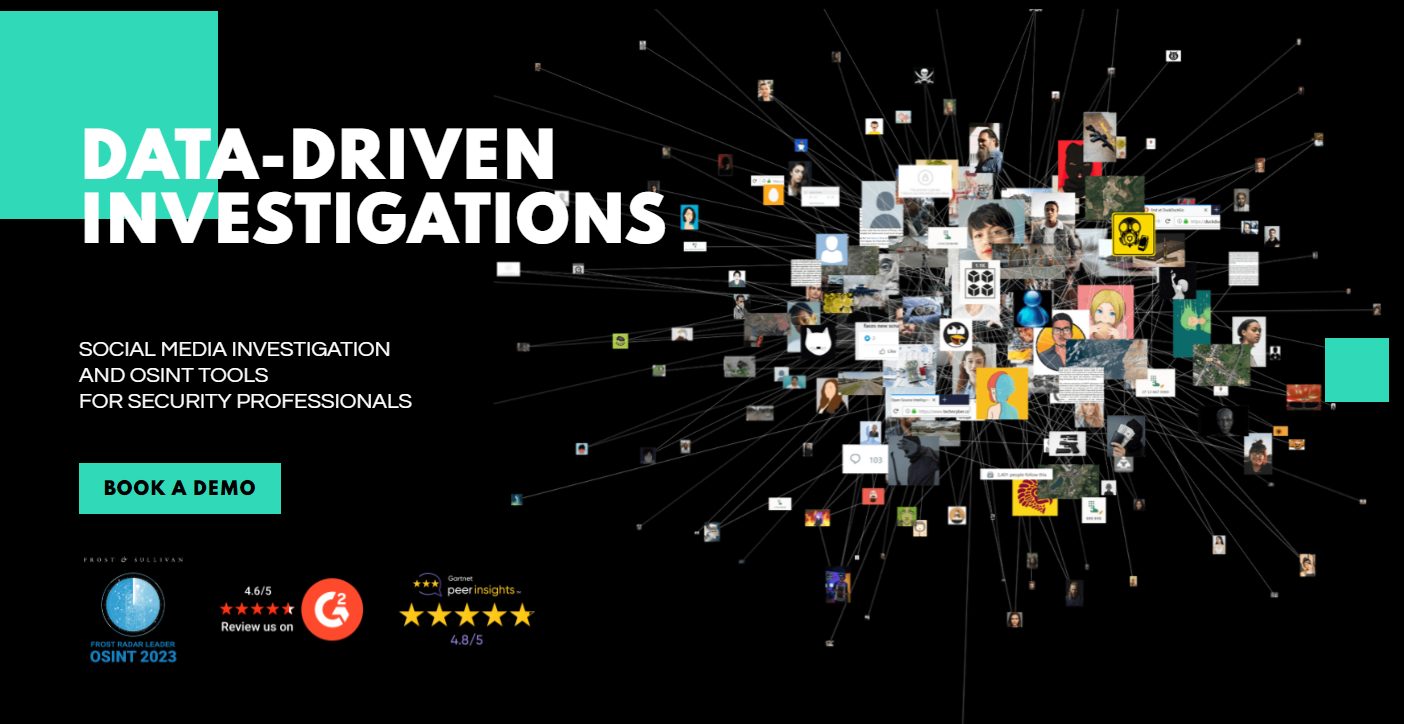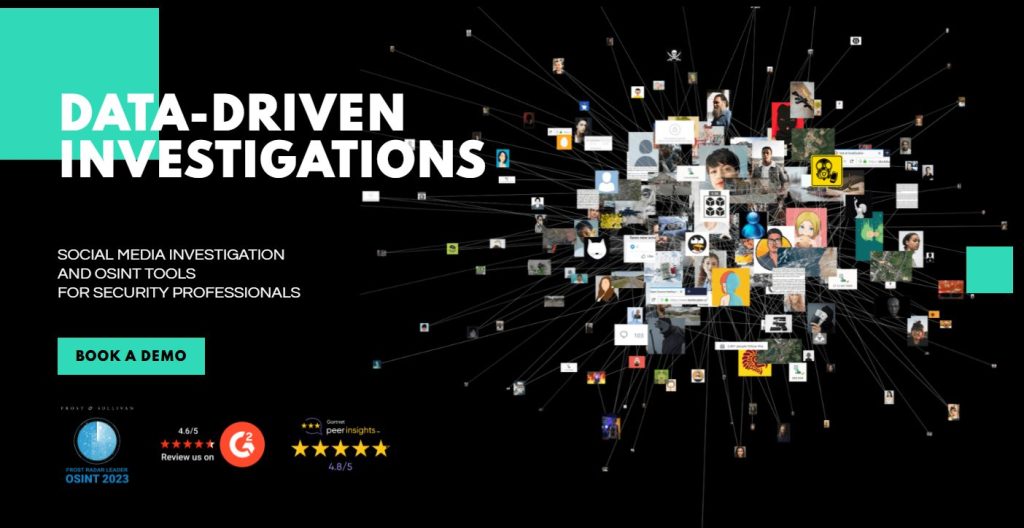 With the input of a single data point, the user can generate links between the given person and what they are doing on the internet. Each step in the research process reveals more information about the person like their accounts, friends/connections, personal information, posts, likes, and many more information.
5. Makeawebsitehub
Helps with: Identifying emerging social media networks and applications.
While it may appear that platforms such as Facebook, Instagram, Twitter, and YouTube dominate the social media scene, new applications and platforms are being developed all the time.
Makeawebsitehub routinely maintains a list of the latest social networking applications, which may be quite beneficial for broadening your internet investigations and locating those lesser-known sites that may be hiding important data.
Remember that people who are trying to do you harm or something illegal usually communicate on platforms nobody is aware of. Well with Makeawebsitehub's list, you will get an idea of where this communication might take place and use other tools to find evidence.
6. TinEye
Helps with: Locating the source of an internet image, reverse image search.
TinEye is a simple yet effective tool for tracing original images and conducting reverse image searches. You just need to upload an image to TinEye, and the application will find all the places where it appears on the Internet.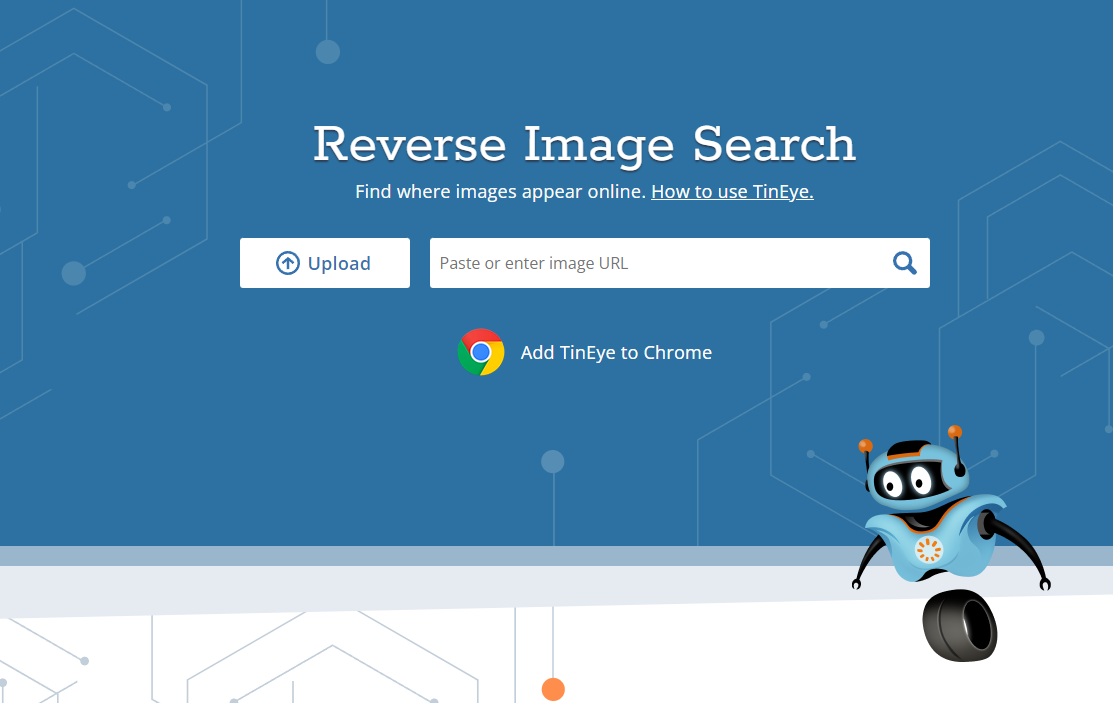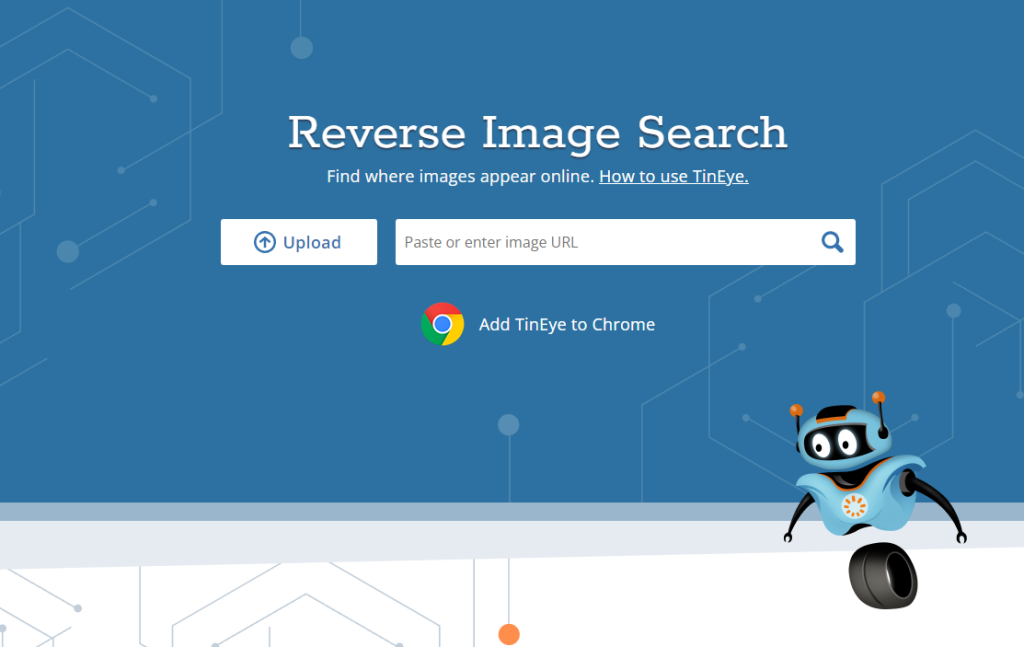 If a particular image appears on a Facebook profile, you can use TinEye to discover where else that image is used online, including other social media platforms like YouTube, Pinterest or Twitter.
Conclusion
Social media investigation tools are essential for speeding up the collection of evidence from all major social media platforms.
While they can't completely replace manual investigation, they will certainly help you collect evidence quickly, lower your costs, and build up better legal cases.
Although there are many social media investigation tools, and all of them have their strengths and weaknesses, we think that Jatheon fulfills everything you need to archive and find social media records.
To get a better understanding of Jatheon's features and how it can help you, schedule a demo with our team and see it in action.