Workplace Communication Guide
The workplace as we know it is changing. And so are its communication rules and practices. It's likely that in a few year's time we might say goodbye for good to the fixed 9-5 schedule or full-time contracts, and physical offices. Instead, a workplace might become a cluster of individual contractors hired when needed for defined-term projects, free to move onto a next endeavour once their job is done. The change is already here, it's just a matter how we adapt.
But whatever shape the workplaces of the future take, one thing's for sure. They will still require communication to get the job done. 
And it's at this crossroads that we want to share our insights, having worked fully remotely over the past 17 years. We wanted to examine the most common challenges and workplace communication aspects, and provide some guidance that we ourselves relied on, backed by a survey we've done with industry professionals in the autumn of 2020. We hope that you find the advice here useful and we promise to keep updating the Guide ongoingly.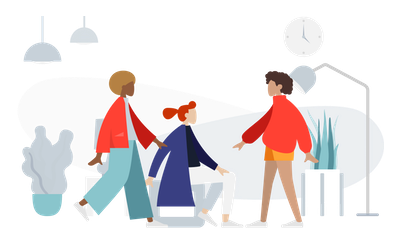 Chapter 1. Workplace Communication Challenges
The challenges that lie ahead for the distributed and remote workforce
As workplaces become distributed and fully remote, workplace communication is bound to change. From physical meeting rooms, to asynchronous communication via email and instant messaging, this leap can be a tough challenge.
Add to that the increasingly diverse workforce with varying needs, and it becomes apparent that efficient workplace communication will become essential in companies' decision-making and day-to-day business operation.
In this chapter, we look at the most common workplace communication challenges present across industries, as well as the implications they bring for the overall success of a company.
Issue 1: Lack of communication strategy
The ongoing pandemic has only exacerbated the already challenging communication practices across companies. Each team often uses its own set of communication tools to discuss and collaborate on tasks, with little to no sharing between other teams. The number of these communication channels is increasing. And companies often have no official information governance strategy that helps regulate this flow of information.
Once the pandemic hit, businesses had to quickly adapt, often moving fully online. This meant that the biggest part of communication that once took place in person had to move online. And this posed a tremendous challenge, as it placed a heavy emphasis on documenting everything going on.
Our survey results showed that a lack of clearly defined communication strategy was one of the key obstacles to efficient communication. Long and sluggish chains of command often take up hours or days to get a green light on relatively simple tasks, and often it is the decision making process that lasts longer than the task execution itself.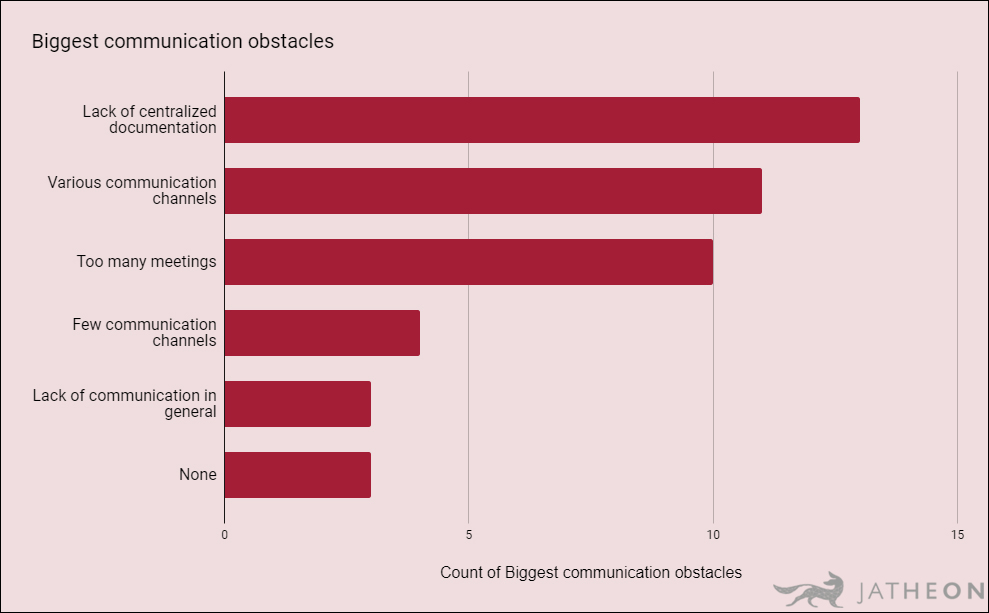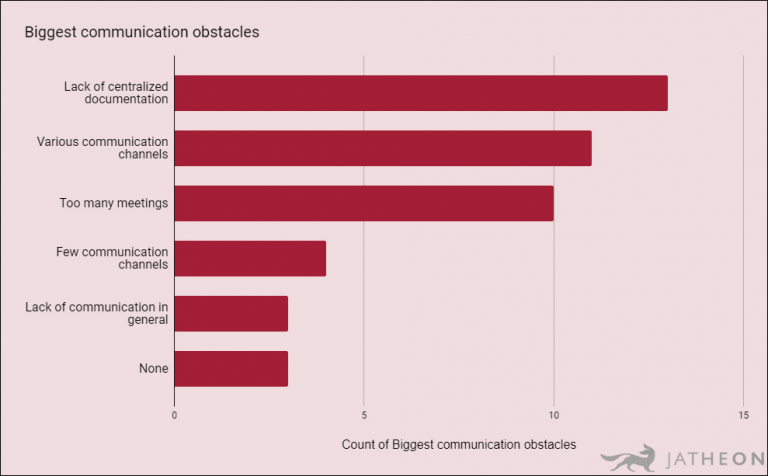 In addition to that, there has been a lack of consistency in terms of how different teams and employees use communication tools. The company may suggest using one tool for communication that's only partly adopted across the board.
Sometimes, especially in less regulated environments, employees perceive this move as 'imposing' and find it irresistible to set their own private channels. It's not that uncommon that you find a company where the official communication channels are suspiciously empty, with an occasional message here and there. Meanwhile, key information floats around via clandestine channels that each team sets for themselves.
This is not only inefficient for knowledge sharing, but can seriously affect all aspects of business, from client relations, to in-house knowledge sharing and improvement, to company data privacy infringement and non-compliance.
As an antidote, a clear information governance strategy helps secure the buy-in and preempts data security incidents and speeds up the workflow. This of course requires that employees have a say in the communication strategy, which we will look at more closely in Chapter 2.
Issue 2: Various communication channels
Around 20% of our survey respondents cited various communication channels as one of the key issues that affects their job satisfaction and workplace communication.
This is understandable, as each communication channel needs to be groomed and properly maintained, which only adds up to the workload and affects focus and effectiveness. If employees need to share information via several different channels, it can be frustrating as well as difficult to ensure that everyone responsible is in the loop.
Of course, there's nothing wrong with being innovative and discovering new channels and tools, but it's important that this is done at the right time and at a pace that other team mates can follow.
Again this issue traces back to the lack of a communication strategy. If employees have a sense of being heard in creating the strategy, it's likely that the noise coming from new communication channels will be reduced.
Issue 3: Lack of centralized documentation
Information and knowledge silos have been a grueling task for any operations team that needs to ensure each employee has the right information.
When each team has its own information repository, with other departments having limited access to information, what can happen is that potential deals can fall through, clients can get annoyed or unwillingly ignored, and companies can miss on golden opportunities.
Consider a scenario where the marketing, sales, and customer support teams have different records and share very little information. This means that the marketing does not receive the much desired feedback from 'the field' and can't properly adjust their messaging based on client/lead information.
Likewise, the sales might be missing on important market intel or data-driven insights on how leads interacted with the website content, which pages they skipped, which pages they dwelt on longer. Same goes for the support team. If they had insights from marketing and sales, they would be able to tend to each customer ticket in a more expedite manner.
The bottom line is that if there was a central base of information on each client/lead, that's available to all teams equally, the company could act a lot faster and a lot more efficiently.
The fact is that a central documentation depository preempts unnecessary messages and meetings.
If there is a clearly documented strategy along with full access to vital information, there is also more autonomy at work and as a result, better results for each team.
And 25% of our survey respondents cited lack of centralized documentation as one of the major issues at work.
Issue 4: (Un)necessary meetings?
The Covid-19 pandemic gave supporters of the 'this meeting could have been an email' club a good opportunity to remind us that meetings take away valuable time.
It has also taught us, to an extent, about the importance of concise written communication. And yes, most of us have seen how much a well-crafted email can do for efficiency. A single email can provide quarterly overviews, address important strategic goals and set the course of a marketing campaign.
And yet, according to our survey results, as much as 40% of respondents preferred face-to-face meetings, and only 19% of respondents found too many meetings to be an issue that dampens their productivity. This is an interesting finding, as it suggests that companies will need to navigate between too many meetings on the one hand and too many emails on the other.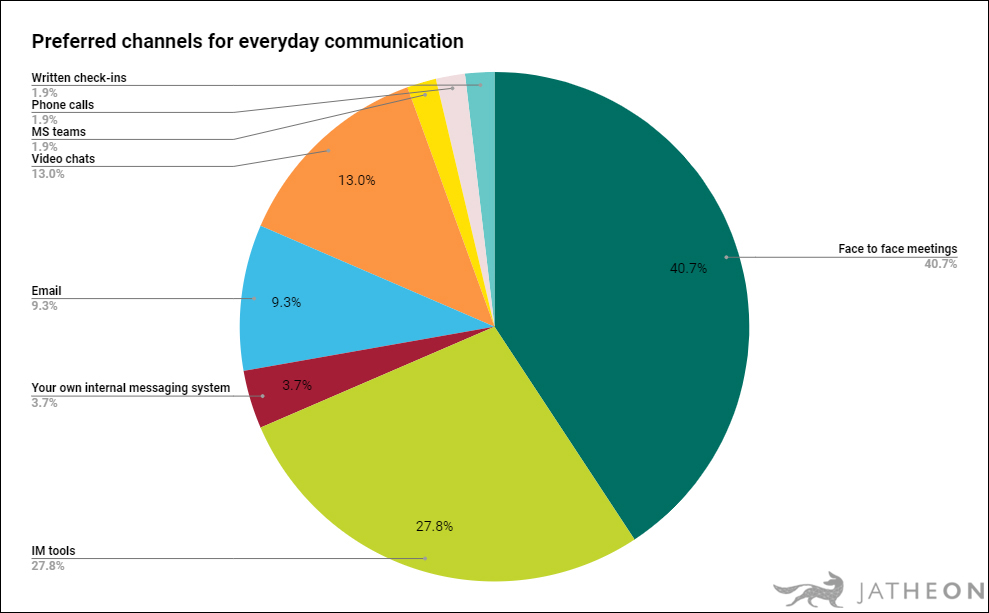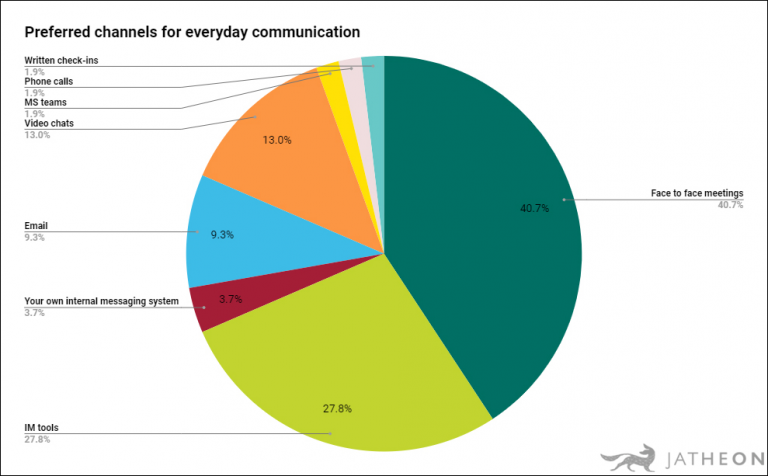 Of course, since the survey was conducted during the pandemic outbreak, the results might also reflect the innate human need to connect, communicate and work together, which absolutely has to be included in any viable communication strategy.
Chapter 2. Effective communication in the workplace
Efficient workplace communication is the backbone of good business operations. And today, when critical decisions often need to be made in the matter of seconds, it pays off tremendously to have a well-oiled communication system.
What makes effective workplace communication
It's an ungrateful task to try and define 'efficient' communication at work. Each company is a unique system with its own set of rules and dynamics principles that need to be taken into account. Here's our take on making it happen.
As a rule of thumb, we want to have a system that can tick off some (preferably most) of these checkboxes:
Clear roles and responsibilities
Absolutely essential. No matter how complex the system you're working in is, without clear boundaries between roles, communication is bound to lead to noise, with very little meaningful, business-oriented signals.
The lack of boundaries lead to blurry lines between roles which in turn leads to endless back-and-forths, team meetings, and messages. Enter workplace fatigue and disenchanted workforce and hello rising turnover.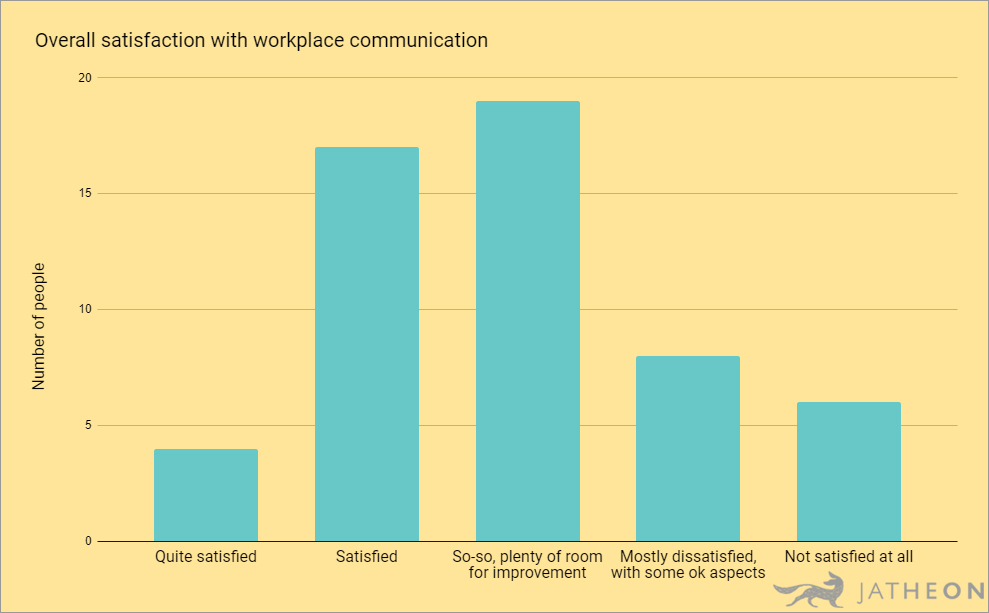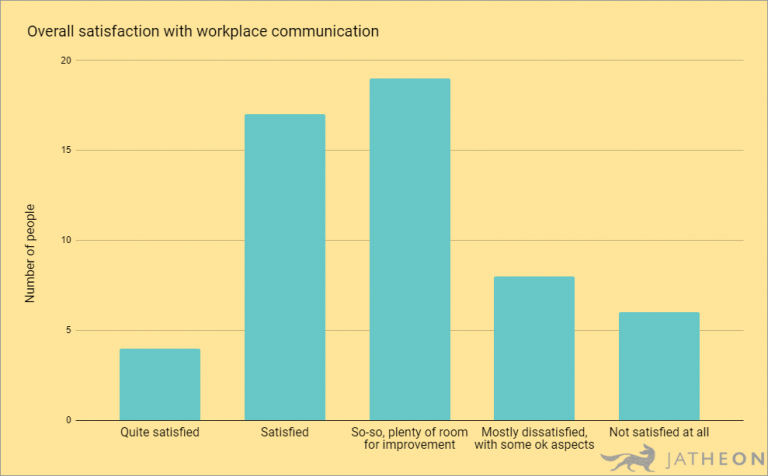 Little to no micromanagement
People on the team know how to reason and act, rather than what exactly to do in each case.
Micromanagement and delegation are often the seed of all communication inefficiency and should be the first thing to remedy. This can be done by helping the management communicate the business needs and role expectations in relation to business goals.
As a result, each employee will know how to act and won't need to spend time going around asking questions about how to act in a situation. The point is to create independent contributors who will take ownership. And what happens in return? This leads us to our next checkpoint: zero waste communication.
Zero waste communication should be pretty straightforward: communicate the right amount of information to the right people in a timely fashion. This sort of communication might seem a bit alienating at first, but that's not its goal.

Instead, it aims to support an efficient team where people can make tough calls when need be and can go back on with their daily activities uninterrupted. This leaves more room for creativity and deep work, more workplace vigour and less noise.

Also, it creates additional space for meaningful conversations: knowledge sharing, team discussions, keeping everyone in the loop, and brainstorming.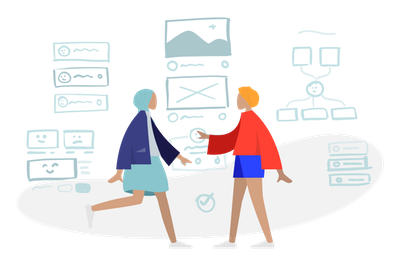 Knowledge storing and sharing
As an archiving company, we care a great deal about persevering business records and knowledge sharing. So it should come as no surprise that our take on efficient business communication requires consistent knowledge storing and management. And in our experience, it pays off quite a bit.
To really reach the level where the team communicates efficiently, preserving lessons learned along the way is a must. This means running a dedicated directory where anyone on the team can learn about the work of other business departments, get to know the latest trends, learn and understand potential hiccups in processes and so on.
A word of advice: if you're just starting out with this, do have an assigned person on the team whose responsibility will be to keep this directory up to date regularly.
Strategies for efficient communication in the workplace
In this next bit, we'll share some of our own insights and struggles that have helped us work together remotely for over a decade, relying on efficient communication principles we've mentioned and how to establish them.
1. Public channels save the day
There's a meme floating around the web that says that for every viber group you're part of, there's a smaller group that you're not a part of.
And this applies to business communication too. People tend to divide into smaller, often informal groups, that work closely together on a project. There is nothing wrong with this per se, but in reality a lot of information gets lost.
Here's a common scenario. You're working on a task with a couple of colleagues. While it's all documented in one asynchronous tool, there's a strong chance that you have a private conversation about the task in an instant messaging tool, either corporate or private. If no one else sees this conversation, they might be deprived of a valuable line of reasoning or business logic for making a decision.
And this is a natural tendency in humans: move to smaller groups. It feels more cosy and less exposed. A good way to deal with information slipping through the cracks is to introduce and encourage only public channels for business communication.
You can have as many public channels with as few people as needed, but the point is that they are accessible to everyone on the team. This preempts endless meetings, chats, calls, scrolling and helps build a useful archive of business decisions.
It might take some time to get used to it, but in the long run it saves a lot of time and information. It's searchable, accessible by everyone and whoever needs to read it or wants to educate themselves on a line of business, they can easily do so.
2. Host monthly munch and learn events
Munch and learn meetings are usually hour long sessions, which are highly effective in getting everyone up to speed about all parts of the business: from forecasts, sales quotas, and product releases, market updates, customer satisfaction, and so on. Keep them neat and short and convey most meaningful information, providing relevant information.
And the reason these help is that they allow all teams to align on shared goals and deepen the sense of ownership among employees. If everyone knows how they contribute to the overall success of the company, it will be a lot easier to get on the same page and work efficiently.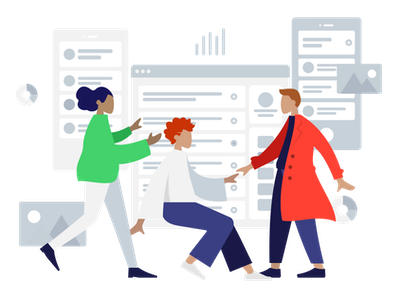 3. Organize occasional team swaps
Being in someone's shoes can really show the breadth and depth of one's roles and duties. In some companies, there are occasional team swaps, where members of one team take on some responsibilities of the other team for a short period of time, usually a day or two.
This can give a fresh perspective on team processes, communication and documentation. It might often happen that a big pitfall will be spotted by let's say a marketer-turned-sales or management-turned-customer support.
Of course, this can work as a hotbed of ideas and improvements that the teams should take into account. A thing to note here, though. Make sure you have everyone's buy-in first before you decide to proceed with team swaps.
But if done correctly, these little experiments can give a good idea on how each team records and shares business information. And it will definitely serve as inspiration for improvements in the communication at work.
Chapter 3. Email communication in the workplace
Making sure each email strikes the right chord
Despite all the new tools, email remains the top communication tool in the workplace.
It's the staple tool of any business, allowing employees asynchronous communication and exchange of vital business information. It's searchable and retrievable. It's easily forwarded when and to whom needed.
It's jokingly said that emails have the power to remove unnecessary meetings, and thus ensuring that work flows nicely.
And it's true: one good email can settle the score straight, keeping everyone in the loop without robbing you and your teammates of the much needed time to work.
However, these emails take skills. Just like a meeting can go either way, so can an email fall flat in the eyes and minds of its recipients. So, in this chapter, we took the core of our business: emails and analysed them inside out to share what worked for us and what can work for you.
Email communication etiquette
Just like any other form of business communication, emails also have their set of rules, ie an etiquette.
The tone and voice we use, the vocabulary we rely on, how we structure our email, how we formulate our subject lines, whether or not we hit the infamous 'reply all' button, it's all a matter of who our company is, how we communicate as holders of a certain role in our workplace system.
Here's a rundown of key elements that will help you improve email communication at work.
1. Write a clear subject line
The first thing of your email that recipients see is the subject line.
While sometimes we tend to stick to generic subject lines, such as 'Question', 'Issue', 'Look at this', or 'I need help with this', or even altogether skipping the subject line, or even worse, placing the entire message in the subject line, these are counterproductive.
They neither provide any relevant information, but you're also increasing the time it takes the recipient to answer your email. This is because you're not providing enough context for the reader of the email to prepare their cognitive powers and process your message.
If you write 'Question' in the subject line, chances are your recipient won't know what the question is about. They might get agitated or frustrated, or even forget to reply to your email, as their mind can't easily categorize your email within the sea of information they process in a single business day.
It's better to start off with a 'Question about lead – Lead Name', or 'Email Campaign Name – Lead List'. This way, you're helping the recipient prepare mentally for the information that's coming in the body of the text.
2. State the purpose of your email
The introductory paragraph of your email should straightforwardly explain why you're writing this email.
If you're asking for a particular piece of information, say so. If you're updating teammates about a project in progress, say so. This equips your message with clarity and helps the reader understand from the get-go why they're receiving this email.
This applies to both internal and external communication, whether it's for talking to partners, suppliers, or leads. People appreciate clarity, so it's important to give them clarity from the beginning.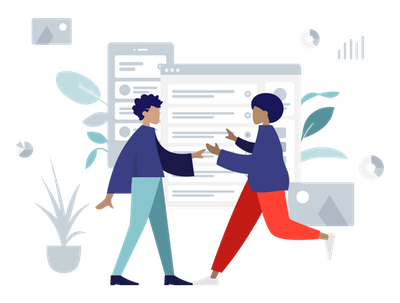 3. Provide enough context for the reader
Unless your recipient is already in the loop about a topic and you already communicate daily, it's highly likely that they won't know the details of your message. So if you start right off the bat with specifics, you might lose them.
They don't know why they've received the email in the first place. They might not know how you work or what you've been working on. If you send a quick report on your monthly sales quota or the level of satisfaction expressed on a customer survey, make sure that all the email recipients have enough information to understand your email in the right context.
For example, if your dev team is using a Scrum methodology, and you want to report on your burndown chart, make sure to provide relative figures, so that everyone on the team understands the pace at which the dev team is making progress.
Same goes for your sales team: is a deal that's just been closed a big one or expected? How close to the overall sales target does it bring us?
4. Acknowledge emails in a timely fashion
Another big part of the email communication best practices is how we address the emails that end up in our inboxes. We might not have exact information requested in an email, but we should not ignore responding to the email altogether.
As a rule of thumb, if you know you won't be able to respond to an email within a business day, it's good to set the expectations with your colleague, so that they know when they can expect the information.
This is a good practice that enables everyone on the team to work efficiently and plan their working schedule.
5. Check the tone of your email
While email remains the handiest of communication tools, the truth is that some nuances can get lost in the process. These include the tone of your voice, the expression of your face, your body posture: all these non-verbal communication channels are missing in an email.
So, you should put in the effort to get across your message in the right tone. It's not about how you would feel if you got your email, but rather how will the other person feel when they receive this email. Will they have enough context? Is there enough information? Am I setting the wrong tone here or not?
There are so many ways in which different people can perceive your email. Some people might find full stops used in instant messaging chats a sign of their interlocutor's anger or frustration. Some may perceive 'OK' as a sign of agitation or passive-aggression.
Again, it's important to write without ambiguity, in a clear and information-rich manner.
A good safety net is to send the email to yourself first and read it as if someone else sent you the email. That way, you can check how your email might sound to any of the recipients. Once more, putting effort at this step helps remove any obstacles down the road and allows for more efficient conversation in the workplace.
Effective email communication in the workplace
Now that we've looked at what makes a good email, let's look at scenarios where email can work as the best form of communication. In this part, we'll look at some guidelines that can help determine how emails could be used for effective communication at work.
In a nutshell, effective email communication means sending emails only when the email is the optimal form of communication.
If you think back to the first chapter, where we mentioned that 40% of our survey respondents prefer face-to-face meetings, it's clear that we should not overwhelm our team with swathes of text that's difficult to read and prone to turning into a never-ending loop of emails floating back and forth.
At the same time, over 60% of our survey respondents said they spent over one hour daily on emails, which means email is still the primary form of communication.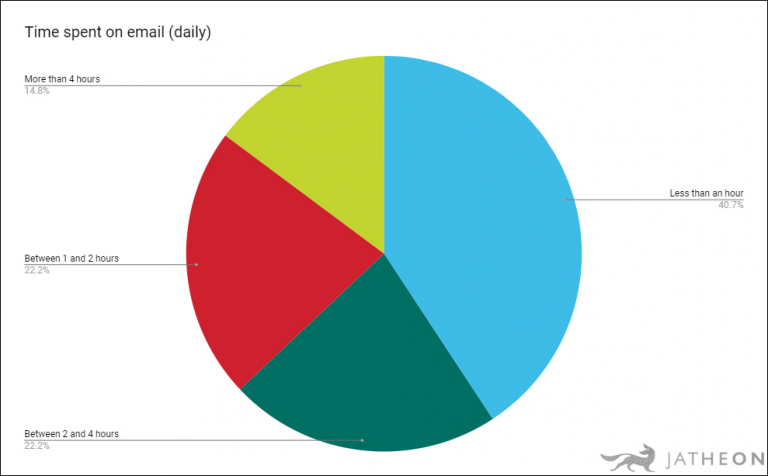 So, here are some guidelines to help determine if an intended email should stay an email or take another shape.
Avoid email for time-sensitive issues
If you want to address an issue that's time-sensitive, then email is not the best solution. If you're working on fixing a bug or have a client on the phone, it's better to opt for a synchronous communication channel, such as Slack, Basecamp, WhatsApp, Teams, or any other enterprise tool you're using.
Don't expect your co-workers to be checking their emails every 30 minutes. Sometimes, they might be away from email for hours, and if you're strapped for time, go with another channel.
Avoid email for recurring reports
If you're in charge of recurring reporting, it's best to use email as simply a push notification that would let your teammates know a new report is out. Alternatively, you can also use your IM channels to notify teammates, providing a link with a report.
For any good knowledge sharing, it's best to have a single repository where everyone related to the project can access any report they need at any time. This makes it much easier to find and read the reports instead of going through email and opening previews of documents that don't always show all information.
So, instead of sending charts and tables in the body of the email or as attachments, it's better to have a dedicated page, such as a Confluence page, a Jira epic, or a Basecamp section where you can store all the reports.
This way, you're avoiding sending long emails that are difficult to read, and you're also organizing your knowledge base for the long run.
Use email to keep records of correspondence
Emails are perfect for preserving records of correspondence.
They are universally accepted means of communication, treated as official business records across industries. Whatever is communicated while email, between coworkers or between clients, suppliers, partners, media, is a valid piece of evidence that can be used in legal proceedings.
So, when you want to preserve email correspondence and want to be able to find it easily later on, it's best to use emails to exchange such information. Many industries are required to keep an email archive for regulatory compliance, which can speed up the process of finding and retrieving your records, but for it to work, you need to use email to exchange that information.
Chapter 4. Social media communication in the workplace
Social media has pervaded all aspects of workplace communication. From Facebook status updates and posts to tweets, to instagram messages we use to talk to our clients and leads, to hashtags that provide a convenient tool for social listening and monitoring, it's clear just how big the role of social media is in the workplace of today.
As a matter of fact, instant messaging tools were among the most personally preferred means of communication in our Workplace Communication Survey: nearly 30% of our respondents voted for IM tools as a preferred method of communication.
And it's most likely that this trend will last for the foreseeable future.
Nowadays, even the most highly regulated bodies have their social media profiles used to communicate with the public. FBI, NASA, the state administration, schools, banks and financial institutions all rely on social media to quickly get the pulse of the citizens and communicate important information and updates in real time.
How social media has changed the communication in the workplace
Social media is a perfect tool that ensures transparency: you can engage with your clients and customers at any point in time, explain your business decisions, and overall use social media for employer branding purposes.
On the other hand, privacy incidents are known to take place on social media almost regularly. From data leakage, to faux pas and hasty announcements that cost companies profits and managers their roles, social media is not easily tamed. A single bad interaction or a hint of disrespect towards a client can spread like wildfire, attracting bad publicity and tarnishing your reputation.
Same applies to social media used in the workplace. While convenient and easy to use, to what extent should social media and instant messaging tools be used to talk about business related matters?
Advantages and risks of using social media communication in the workplace
Social media and instant messaging tools allow coworkers to quickly and easily get status updates and discuss time-sensitive matters.
Sometimes, a quick WhatsApp chat can be a deal saver: if you can ask the dev team or a product manager about a technical requirement that the lead wants to know about, while holding a demo session, this can shorten the lead cycle on the spot.
There are two key scenarios when it comes to social media in the workplace and how it is used, so we'll cover each of these through advantages and risks.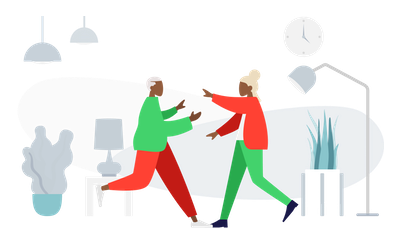 Exchanging information via social media
Social media is superb when it comes to real-time communication. If you need to inform many people about a particular topic (eg. change in your working hours, or the updated price list, or a special, limited-time only discount), a quick tweet, Instagram story or Facebook status update all help get this message across.
At the same time, social media allows your customers, suppliers, partners and the press to get in touch with relevant people in your organisation. With the real-time flow of information, as an organization or a company, you can cater to these needs right away.
For example, people use social media to ask about product prices all the time, and they have started using it for even more serious matters, such as scheduling a medical appointment, following up on their complaints, job applications, or administrative matters.
However, things can get messy here. If you don't have any rules on which information is communicated via social media, you're taking the risk of some confidential information slipping through the cracks.
When matters are sensitive, meaning when there is an exchange of personal information, you should be extremely careful not to disclose information that would earn you a lawsuit. Never disclose any information, but rather direct customers to give you a phone call instead.
For example, if there is a message in your inbox asking to confirm an appointment with the dentist, don't either deny or confirm it.
Instead, kindly ask the person to give you a call, as you never know who might be the sender of the message in the first place.
And while this scenario is relatively benign, there are many pitfalls that you should stay away from.
Make social media more of a receiver rather than the dispatcher of sensitive information, especially if your line of work requires confidentiality.
Talking to coworkers via instant messages and social media
Social media can come in handy when you want to get a piece of information but are not at your computer or you don't have access to your business email. Let's say you've just left the office and realised you haven't sent that follow up email to your client. Your co-worker is still at the office, so you can just text them via WhatsApp or Facebook Messenger and ask them to send the email for you. Pretty neat, right?
It is, and that's the convenience of social media. It takes minutes to execute an important task. But just as with communication with clients, any talks with coworkers via social media should be under a lot of scrutiny.
The fact is that any social media records related to business matters are treated as confidential. It could be sent from personal or business devices, but if it relates to business, it could be used in any legal proceedings.
And in this light, it's essential that employees are aware exactly what kind of information may be disclosed and discussed via social media. As a rule of thumb, don't use personal information of any of your clients and don't discuss them on personal accounts.
This can be partly mitigated by creating a comprehensive social media strategy. By addressing particular use cases, employees would have a better understanding of what is allowed and what isn't. It's essential that this is done across the board, as social media information is treated as official business records.
And as such, these social media business records are regulated by a number of regulations that govern how companies need to maintain and preserve social media records. To be able to encompass all of this information and preserve data in line with regulations, companies need to monitor all their social media accounts.

Chapter 5. Compliance of communication tools in the workplace
The expansion of communication tools is followed by an increasing number of amendments to regulations that govern business communications and regulate compliance.
As a result, companies need to navigate through an increasingly complex regulatory landscape. The question is no longer about fixing the communication process, but finding tools that can support the requirements by regulatory bodies.
The adoption of GDPR reshaped the landscape of business communication, granting customers and website visitors new freedoms with respect to how their data is handled; CCPA aimed to achieve similar. FERPA, FOIA, FINRA and SEC rules have started to encompass the breadth of formats in which data is generated and stored.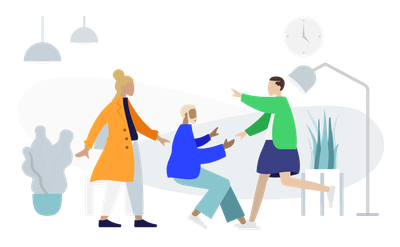 Consequently, compliance has thoroughly changed across industries. It's no longer compliance/legal matter only, but instead a participatory function, where everyone from client-facing employees to board members needs to get involved.
In this chapter, we briefly look at key pieces of legislation that touch on workplace communication. We then move to key requirements your enterprise tools should meet in order for your organization to be compliant.
FERPA
FERPA regulates educational records and information and how these need to be managed. In short, it's the one-stop-shop piece of federal legislation that governs how school staff needs to act when handling information and protects student privacy.
Some of the key requirements that FERPA dictates are:
– Students need to be granted access to their records

– Records need to be preserved for at least five years after the student no longer attends the school

– Records need to be made available for review within 45 days of the records retrieval request

– If someone has filed to view a record, that record mustn't be destroyed

– You can't disclose a record to a third party unless they possess a written consent from the student/their family
In case you want to take a closer look at FERPA, we have a dedicated chapter covering FERPA requirements in our Educational Compliance Checklist.
FOIA
The Freedom of Information Act dictates how government agencies need to act in case there's a request for public information. It dictates how these records need to be disclosed, which information can be disclosed and the exemptions.
The most important bits of requirements are:
– The agency needs to provide a copy of all designated electronic records, including email, social media, instant messaging, and text messages created by the government agency

– The agency has 20 days to respond to the request. Yet, this doesn't mean it needs to grant the request, just address it.

– If a record contains some personal information, the agency is not obliged to disclose it
As you might expect, there are many cases where the agency needs to decide on a case-by-case basis whether they should grant a request. Still, they need to be able to manage and get hold of all these records, running on a pretty tight schedule.
FINRA and SEC rules
FINRA is the authority body that sets down how financial institutions need to keep their records. SEC (Securities Exchange Commission) along with FINRA, dictates scrutinous record management practices that financial sector organizations and companies need to follow.
After a number of scandals shook the financial sector in the '00s and '10s, it became apparent that regulations need to call for a far greater transparency.
To ensure FINRA compliance, companies need to fully grasp the extent of communication channels they use, make sure relevant people are involved, and continuously keep their records in check.
Here's just an sneak peek at what companies need to do:
– Retain records for a minimum of three years

– Ensure record integrity

– Keep records in an unalterable format

– Verify the genuinity of records

– Time- and date-stamp the records

– Prevent records deletion within the retention period

– Ensure records are accessible

– Store copies of records in different locations
This applies to email, social media, text messages, voice calls—essentially all business records generated and possessed by the company.
Among the variety of records retention legislation in the financial industry, the Sarbanes-Oxley Act (SOX), issued by the SEC, carries a special weight in its stringent provisions on electronically stored records. Failing to comply with SOX can result in hefty fines, so it's highly recommended to study whether and how your company falls under its remit.
GDPR
GDPR was a real watershed moment for the privacy and protection of consumer data. It has given a lot more freedom to how companies can use customer data and has imposed new rules that companies need to follow.
A lot has been said about GDPR compliance, so here are just two essential requirements:
– Right to be forgotten — companies need to be able to fully and permanently delete customer data in case of such a request

– Right of access — people have the right to access their information and check whether and how their information is processed, is the data shared with anyone and why
These of course translate into what companies need to do from the strategic and technical side and also how inter-company communication needs to change: if employees discuss a client via their personal accounts or devices, there's plenty of room for non-compliance and repercussions there.
CCPA
The California Consumer Privacy Act followed suit of GDPR in ensuring that data of Californian consumers be protected. Similarly to GDPR provisions, companies need to address requests from Californian citizens on data they store, collect and process about them.
This is just the top of the compliance iceberg. The legislation gets increasingly complex each year and staying abreast with best record retention practices becomes a full-time job. It takes more and more effort and resources to navigate through corporate compliance, taking into account parties involved, devices and formats.
On the other hand, as software gets more powerful, it also becomes easier to automate laborious tasks and keep compliance across the company better aligned. In this next section, we'll look at a range of features that can help you manage compliance and eDiscovery processes in your company.
Tech features for compliance of communication tools
Alright, let's now take a look at what companies can do to make it easier to ensure compliance throughout their departments.
These regulations and tech features will of course affect workplace communication and ways in which employees and teams communicate with each other. While they mostly refer to workplace communication in a more 'about the business' way, they can still speak a lot of new ideas for a more creative collaboration at work, especially as tedious tasks get automated.
It's worth remembering that by establishing rules and procedures, and re-thinking and assessing current practices, there will be an opportunity for improvement for all teams.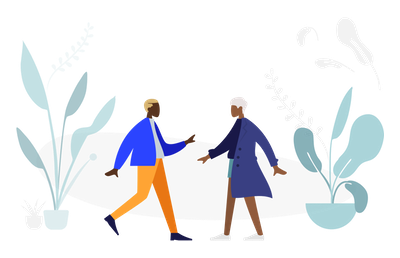 Ability to monitor various communication channels
We communicate today through swathes of communication channels. Emails, status updates, tweets, GIFs, voice messages, video calls, text messages, instant messaging, asynchronous and real-time communication are all in the arsenal of a typical company's communication toolkit. And suffice it to say, all these channels are teeming with business information.
That's why it matters more than ever to be able to encompass all these channels in our communications strategy. What channels can be used? Who uses them? How do teams communicate? How do we communicate with clients? Where do we store that information?
In an incessant effort to stay competitive, it's easy to miss some bits of information that could have proved important for business.
For this reason, companies should aim to tie all this information together in a unified data archive where all data formats would come together automatically, to be used when needed and preserved for as long as needed.
Redaction
In case you receive a request to disclose some records, you'll have a hard time cleaning the data from other information that's potentially related to a third party. As we've seen, the regulations set the bar high — you need to disclose the requested information without infringing any other third party's privacy.
In this regard, the redaction feature could be quite beneficial. It would allow you to remove irrelevant information as you prepare data for disclosure, allowing you to stay on the side of compliance.
Customizable roles and permissions
As we've seen, there are many landmines en route to compliance. If an unauthorised person accesses or edits a record they normally shouldn't, that could be a solid case against your company.
On the other hand, we've mentioned that compliance has become a team discipline.
So, the middle way here would be to keep data accessible, so that business information isn't locked away in a silo, but rather fully customize access rights, roles and permissions.
This way, whoever needs to access particular information will be able to do so. At the same time, you're preempting unauthorised access, ensuring that in case of a litigation or ediscovery there's no room for your company to be fined or punished.
Unalterable copy of records
Keeping data without metadata won't suffice in the regulatory landscape of today. It's as good as a screenshot, meaning obsolete and without gravity.
Data can be easily altered. To jump this hurdle without hiccups, companies need to make sure that their records are genuine and unaltered, preserved in a proper format throughout their life cycle.
Features that help here are metadata and audit log, which would store records of any changes made to a piece of record. Someone viewed a document? Check. Another person tried to copy the document? Check.
Keeping date and time stamp, as well as keeping records in WORM formats can show your records are genuinely unaltered, which will allow you to bring a strong case in a court proceeding.
Automated retention
As we've mentioned, data volume keeps increasing exponentially. More and more devices, more and more communication channels and tools make it impossible to manually preserve business records. It's not only inefficient but utter waste. Even if you had scores of compliance officers manually copy and save records, most of vital information, from a compliance perspective, would be lost.
That's why it's essential to have an automated retention system, the one that would automatically capture, index and store all channels, classify these records according to customizable rules and retention periods, and automatically remove them once the record retention period expires.
Going forward, with anticipated rise in data volume, this sort of automation seems to be the sole solution to compliance.
Powerful search
Finding data on time matters as much as having data in the first place. In the ocean of information, it's time consuming to manually click through records until you find the ones you need.
Instead, look to invest into a search functionality that can really dig deep and look through attachments, recipients, senders, subject lines to find information in seconds.
Also, test it out against a set of criteria. Think about a potential case where you need to find information, but you can't really remember the name of the party involved, yet you have a distinct recollection it took place on a specific date.
Or that it included a specific keyword that you remember. Or seem to remember: in that case, a proximity search will help you find similar combos that might be the word and the case/record you're looking for.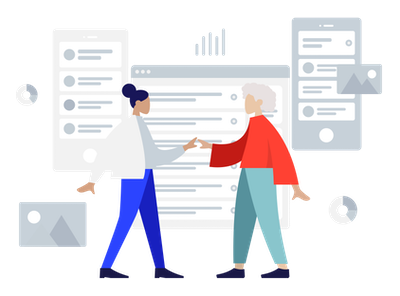 Now that we've walked through the regulatory landscape, looked at features that can help you work with records, and discussed practices and strategies for efficient workplace communication, we have one more stop to make: communication in remote teams. Let's dive in!
Chapter 6. Remote workplace communication
Supporting the needs of a remote workforce
Remote work has become prominent in recent years, but the pandemic worked as a fillip to rapid transition to fully remote companies. Major players, such as Amazon, Adobe, Facebook, and Twitter, all switched to fully remote work during the pandemic.
This move to remote of course brought about a number of challenges, from long-term planning and market performance, to records management, and of course workplace communication, as the bread and butter of company success.
In this chapter, we'll look at the foundations of a fruitful workplace communication, as well as types of tools that can sustain long-term success.
Clear documentation for all
As we've seen back in Chapter 1, the lack of a communication strategy is a major obstacle for productive workplace communication. Similar applies to remote workplace communication. The foundation stone of efficient remote workplace communication is transparency, which rests on clearly documented processes and tasks.
In short, there is an absolute need to document every task you work on and put in the extra effort to clearly communicate and share knowledge. It might seem like overdoing it, but it pays off in the long run, especially if you want to avoid excessive meetings.
Clear documentation helps the company grow as each team member has around-the-clock access to knowledge without having to ping any other team member directly.
Our survey results show that 41% of employees spend more than an hour weekly looking for business information, and around 26% of them spend up to an hour each week in search of business intel.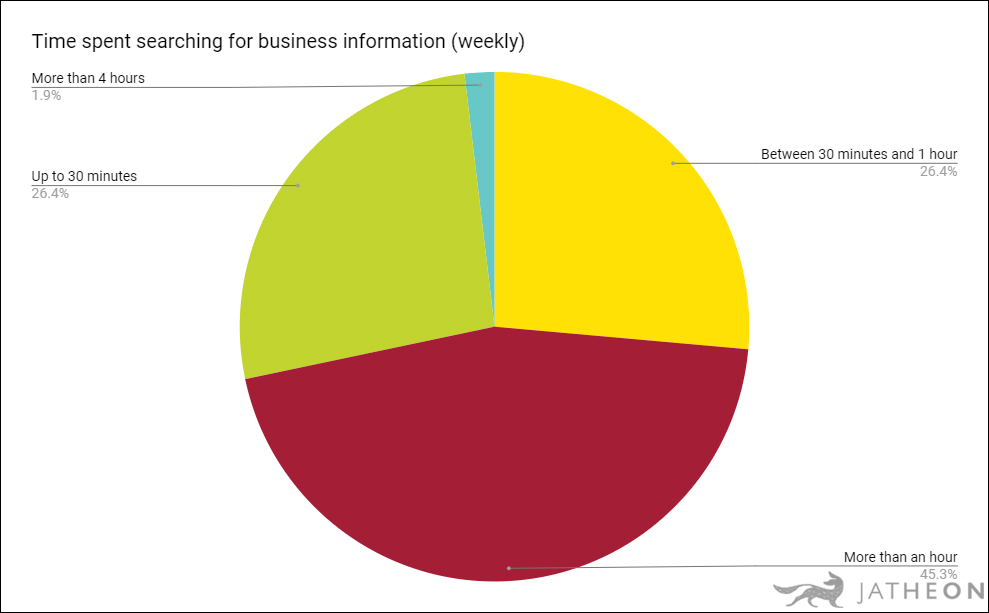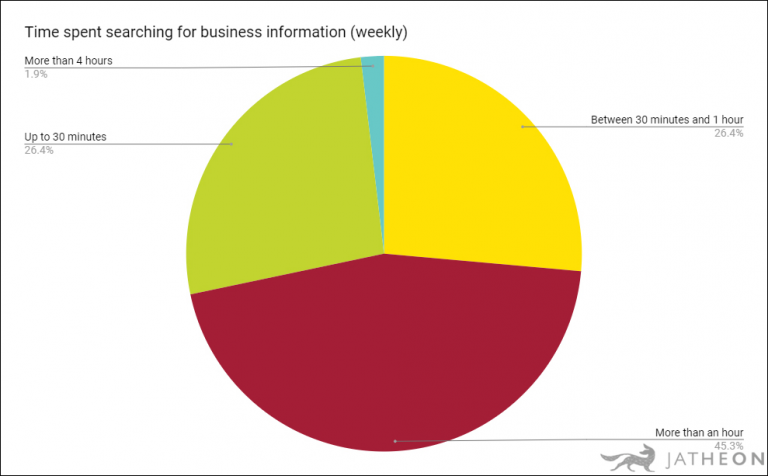 Online meetings
Often one of the most dreaded topics in remote teams, online meetings are a serious subject which often come with a mundane spin.
Just like in-person meetings, online meetings should in theory work to get everyone on the same page. The thing is they often turn into endless conversations, with cameras turned off and very little engagement.
So it should come as no surprise that our survey found that, when it comes to preferred means of communication, 40% of people prefer face to face meetings, with only 12% of people favoring video chats.
The thing with online meetings is that like in many other areas of work, less is more. What often happens is that the company, fearing lack of control, starts organizing online meetings on a daily basis, only to find lacklustre participation and disenchanted workforce.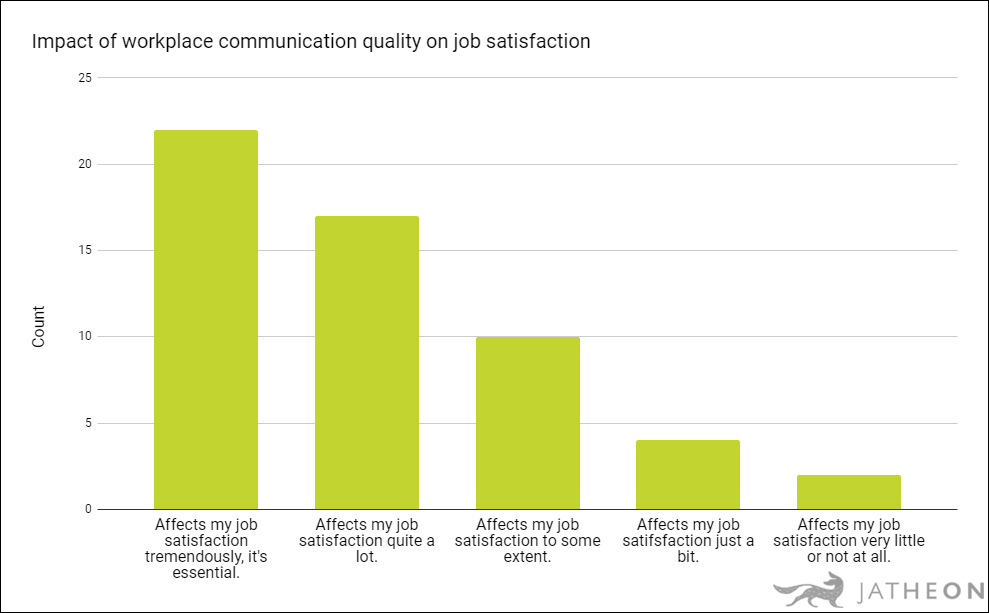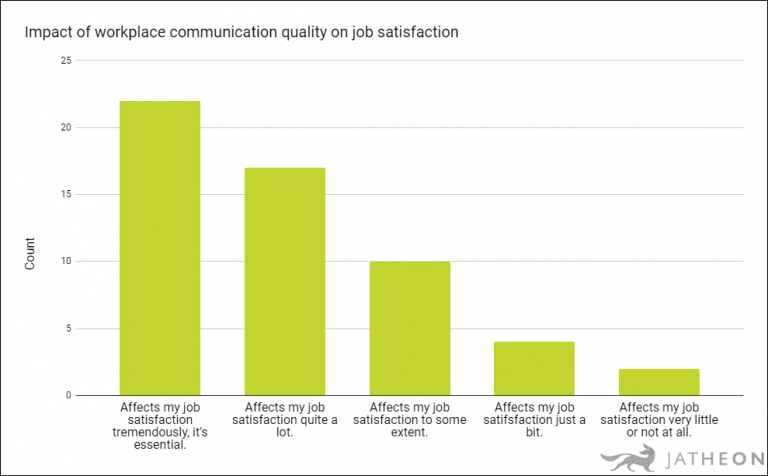 So how can companies turn this around?
First, keep these meetings scarce. If they become the go-to method for even the smallest work issue, they will lose their power to engage the team in meaningful conversation.
Second, prepare a clear agenda, with responsible people and questions. Send these in advance, so that everyone on the team can get a chance to prepare for the meeting.
Third, set clear expectations and goals. You must always know what the point of the meeting is. Don't move onto point number four, if the point #3 of your agenda is not properly wrapped up. This will just solicit more meetings, which in result will turn into some more meetings.
Fourth, define next steps and assign owners. Unless something comes out of your meeting, it's not a meeting, it's a brainstorming session. Effective meetings should result in next steps, and more importantly, owners of each project/task/epic.
Fifth, don't use meetings for status updates. If you take 10 people on an hour call to go over a status update, that's 10 work hours down the sink. Of course, this applies only if we're talking about purely reporting what's been done. This can be done more efficiently via asynchronous weekly reports. Save meetings for productive discussions.
Some teams are permanently remote, others are distributed across time zones and continents, and for others, remote work is a temporary stage.
It can be challenging to enable a sense of team cohesion and a lot easier to fall into the trap of every person for themselves when working remotely. In this light, team buildings have never been more needed than now.
They are a convenient way to spur camaraderie and make sure everyone on the team feels recognised and valued. And consequently, they help improve overall communication between team members, which will spill over into the purely business related talks.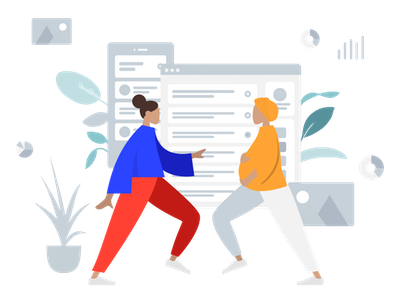 Virtual water cooler conversations
For all its numerous benefits, remote work can sometimes lack the everyday joys of office hours. No teammates giggling, no keyboard typing, printer beeping and notifications buzzing.
Especially in extraordinary times, such as the ongoing pandemic, remote work can feel isolating. That's why it's important to keep a sense of normalcy throughout such times. And a good way to do this is to have team or individual shot get-togethers, where people could virtually mingle and talk casually. Similar to water cooler talks or lunch breaks.
This applies to any remote team, whether temporary or permanent. It helps build a sense of community and stronger team ties. It also serves to rekindle a sense of contribution, because sometimes when working remotely, we can easily forget why we are working together, what we are contributing to, and how all of that fits into team and individual goals and aspirations.
And it requires very little equipment. Any communication tool will work, preferably with a video option, so that you get a closer feel of the real team behind all those tasks and comments in your software system.
Communication tools in a remote workplace
Finally, before setting your remote team in motion, we need tools that will help us implement all the previously mentioned aspects. Let's have a look at our ideas that can help boost your productivity and overall efficiency of team communication.
Tools for day-to-day communication
These tools are for fluid, real-time communication. And their primary purpose is to get information across quickly. There are a variety of tools that can serve this purpose, from corporate WhatsApp that can be archived to Slack, Teams, or Skype.
Whichever you choose, stick to their primary purpose: keep it about information that needs to be shared in real-time and announcements.
Avoid sending and posting important reports, as these will be easily lost in the sea of messages generated weekly. These channels are for simultaneous communication.
Tools for document management
Again, there's an abundance of tools here: Jira, Basecamp, Sharepoint, Asana, and many more.
These are the tools used for asynchronous communication, that allow companies to share important reports and updates, and discuss them. When we mentioned knowledge sharing, we talked about the importance of having a designated person who will make sure the documents look the part and support efficient business discussion.
Tools for project management
These tools stand between day-to-day and document management systems. They help track project progress and help teams align and coordinate their activities.
Whether you use Trello, Jira, or Asana, it's important to regularly update the status of ongoing projects. It might look like a waste of time and you're likely to be met with some form of reluctance, but these tools essentially highlight what's malfunction in team communication.
If a task gets pushed to backlog sprint after sprint, perhaps there's something going on other than poor planning. So, always be on the lookout for potential red flags as these project management tools can effectively direct you towards the root cause of the problem.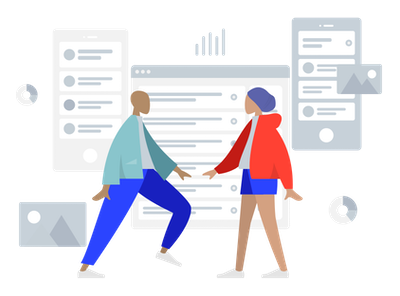 Tools for note-taking and brainstorming
Finally, you will need tools for brainstorming and note-taking. These really help with the creative side of the business, during project and sprint planning.
If you're the visual type, check our Mural: it's a collaboration tool that helps visually determine the project flow and responsibilities.
Again, these tools should be used for brainstorming and jotting down comments, but should then be moved to a permanent knowledge sharing archive.
Instead of a conclusion
So, we've come to the end of our Guide! We hope it has given you a better understanding of what makes efficient workplace communication and that some of our ideas have served as guidelines where to dig deeper.
We will continue to work and edit the Guide as regularly as possible and are looking forward to seeing its future shape and editions. If you've found anything of worth, feel free to share it with your colleagues and give us feedback on how we can improve it and make it even more useful.
We'll be on the lookout for your feedback in our marketing@jatheon.com mailbox.
Here's to effective workplace communication,
Jatheon
Need one-stop-shop for all compliance and data management efforts?