Robust
.

Reliable

.

Secure

.
Powerful on-premise archiving and governance solutions
Our passion for data security, compliance and information governance drives us to create robust and flexible archiving solutions that can archive various corporate content ‒ email, social media, mobile calls, texts and more.
Compatible with all major platforms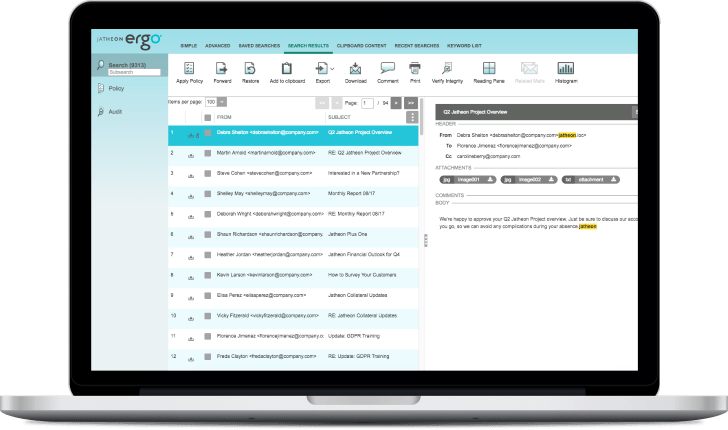 cCore Portfolio
We believe our solutions are for everyone – large enterprises and smaller companies alike. Most of our appliances are easily expandable so that your archive can grow together with your business.
Non-Expandable
Expandable
Schedule Your Personal Demo
Look inside Jatheon's solution to see how to better manage your corporate email and messaging data. Leave us your contact details and we'll get in touch and show you around.