Jatheon Partner Program
Enhance your product offering with Jatheon's data archiving solution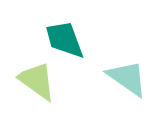 Jatheon is looking to partner with the industry's best solution providers who wish to take the Jatheon solution to market and establish a successful and profitable joint business relationship.
The Jatheon Partner Program is designed to help you enhance your product offering and provide your clients with the wide range of necessary tools and services to meet all of their email and digital communication data archiving requirements.
No matter where you are in the world, as a Jatheon Partner, you receive continual support and the tools and resources needed to achieve and maintain a profitable and mutually beneficial partnership.
The benefits of partnering with Jatheon

Revenue
Jatheon offers significant gross margins on its products and maintenance programs.

Quality Product
The Jatheon solution sets a new industry standard in quality, functionality and customer satisfaction.

Support
Jatheon provides its partners with outstanding support and marketing materials.

Thriving Industry
Email and data management and storage are a growing issue and focus for investment in companies across all industries.

Complemental Solution
Email and data archiving is an emerging market but complements a number of existing technologies, including email security and storage.

Quick to Market
There is a minimal learning curve and no certification needed, and with Jatheon's support you will be able to go to market in a rapid time-frame.
Become a Jatheon Partner
If you would like to learn more about becoming a Jatheon Partner, please complete
our inquiry form below.